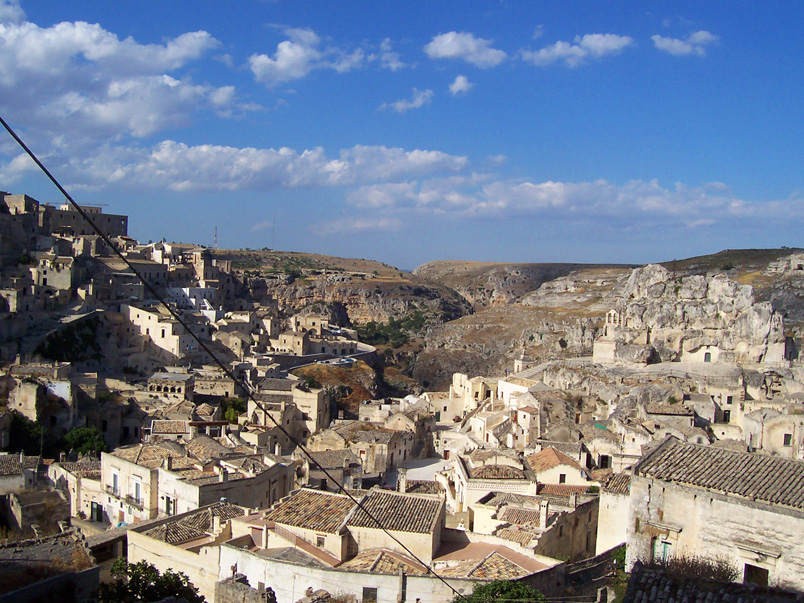 Matera is a city (and province) in the Basilicata region of Italy. For those of you that do not know your Italian regions—it lies in the upper arch of the infamous Mediterranean boot. Matera, and The Sassi de Matera (literally meaning the Rocks of Matera), form an ancient city built entirely out of rocks. It is also a UNESCO World Heritage Site.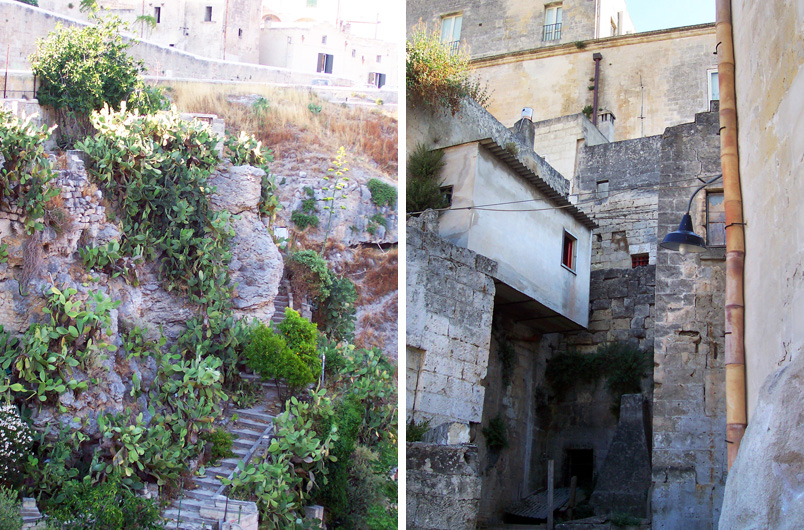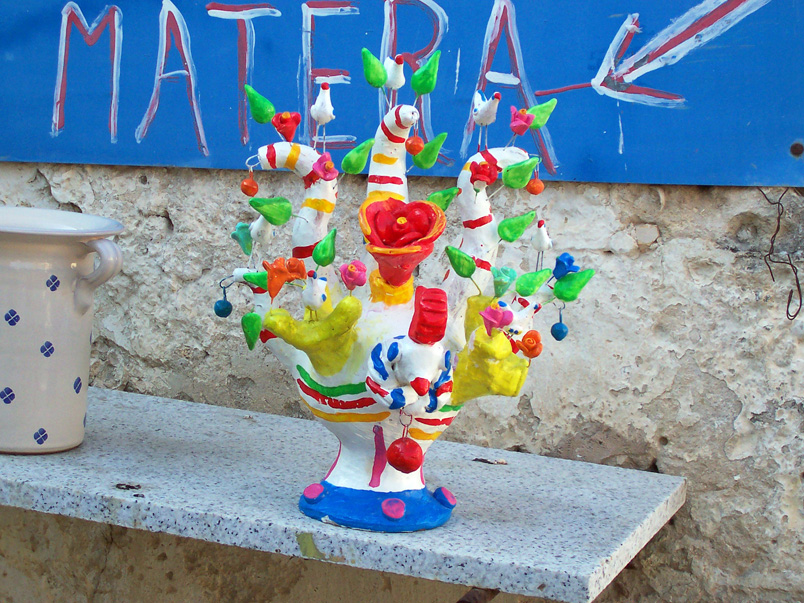 The Caves
Not only does the entire urban structure surround a
rocky ravine
, but the original settlement of Matera is made up of
prehistoric cave dwellings
that line the hills around it. The caves are randomly distributed among the
outcrops
, but were hand made by the first settlers in the area.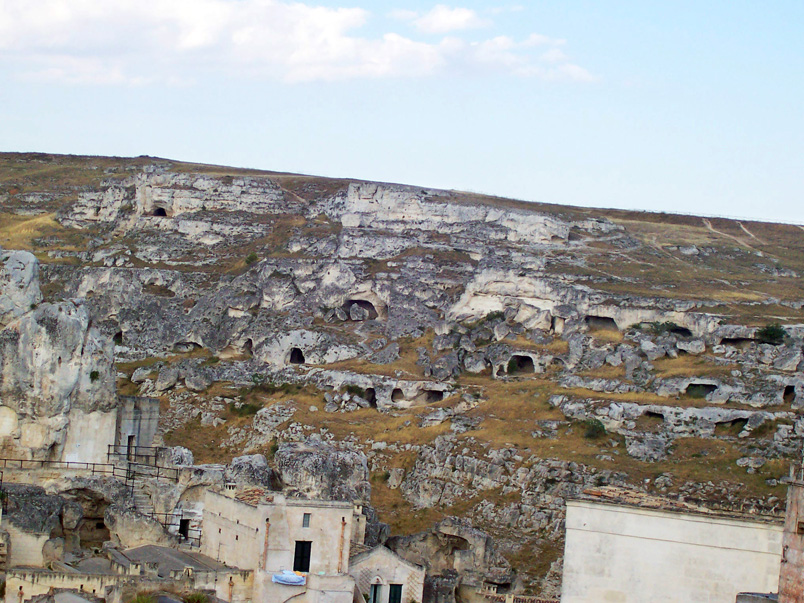 The array of holes in the Earth seemingly melts into the foreground scenery of windows in stone-walled homes. When viewing the city from above, your eye glides effortlessly from hillside to valley, as the old blends with the new.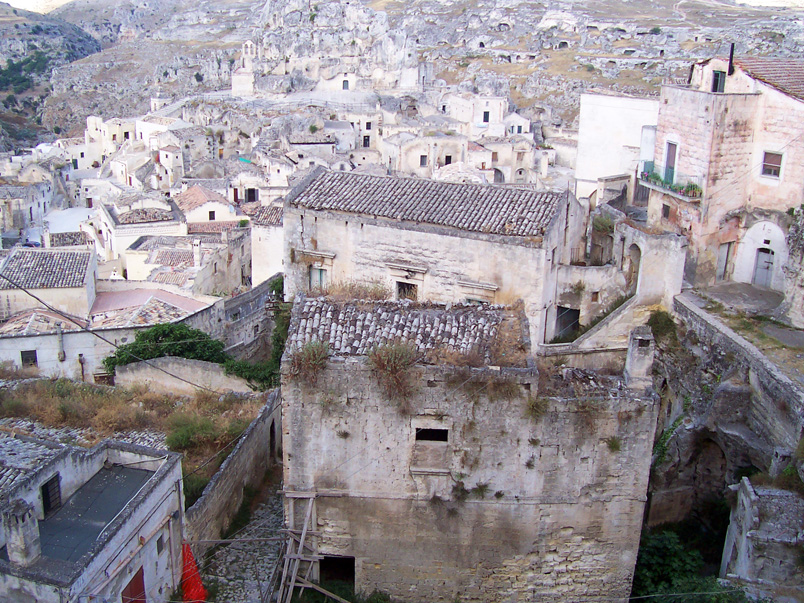 The City
The buildings themselves are rickety, sun bleached, overgrowing with weeds, falling apart—and
beautiful
. Rooftops double as sidewalks,
gardens sprout from the walls
, and you may spot a chimney or two poking up out of the sidewalks. The entire city appears as a
labyrinth of staircases
and ceramic shingles that sufficiently protect the Church in the center.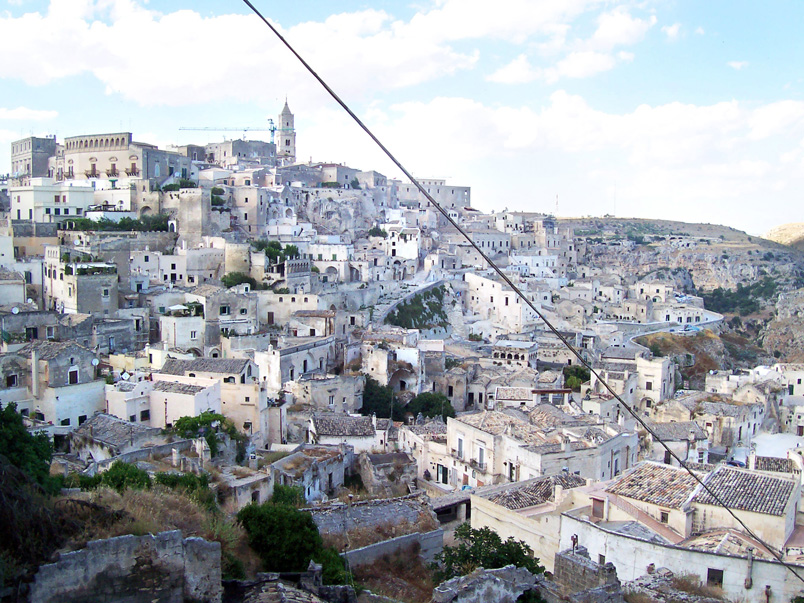 The Church
The Church is not unlike the caves that line the city itself. It is a
natural rock structure
that was literally
carved out
like the caves, and turned into the Church that it is today. Its
camouflaged appearance
hides the church from first glance, although it is the largest structure in the whole valley.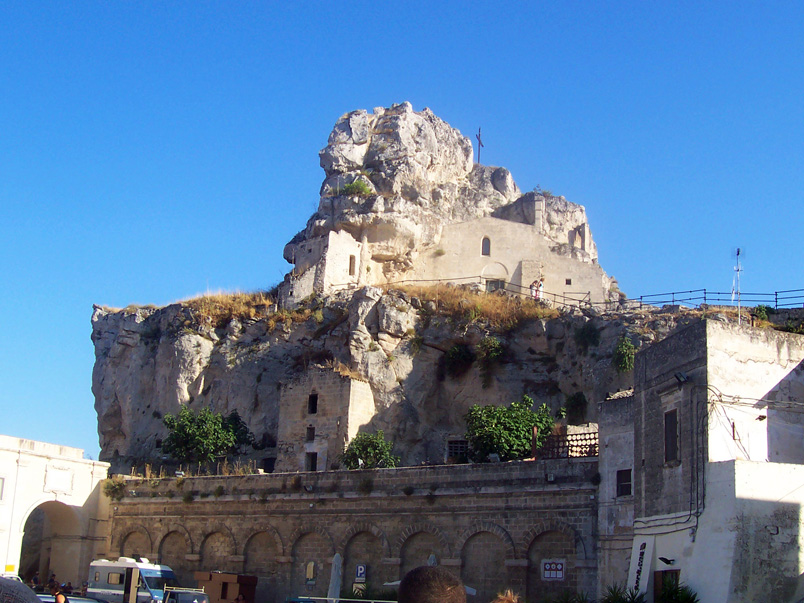 Filming Location
An interesting fact about Matera is that
Mel Gibson
filmed the movie "
The Passion of the Christ
" here. This has gained Matera some popularity and tourism; however it still remains
unknown to the majority
of the World.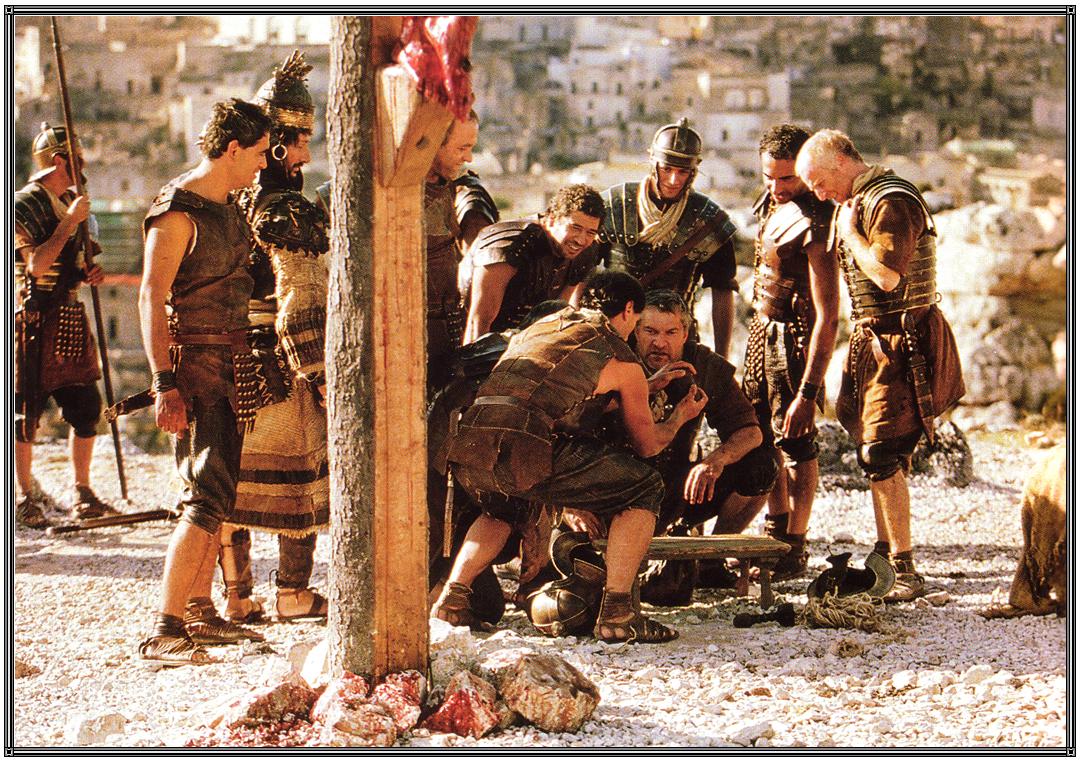 Video
Here's an artistic video of Matera, by Peter Vadocz.
More Photos