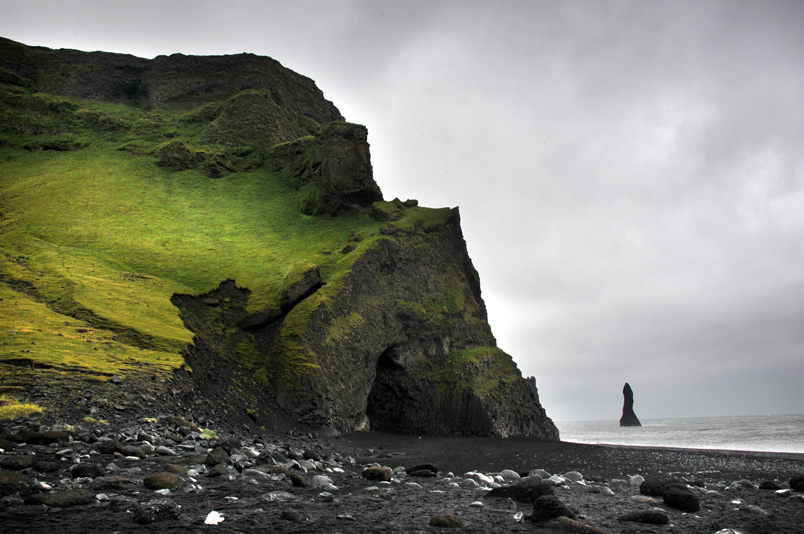 Before we even left for Iceland, I was extremely excited about getting to visit Reynisfjara Beach on the South Coast Tour with Gateway To Iceland. I had seen photos and read about the place, and always wanted to go there. When I thought of Iceland, it was one of the first images to flash in my mind.
Would I love it as much as I did before the trip? Would it be able to meet my great expectations? With black sand beaches, natural column-pyramid rock formations, and puffins.. how could it not?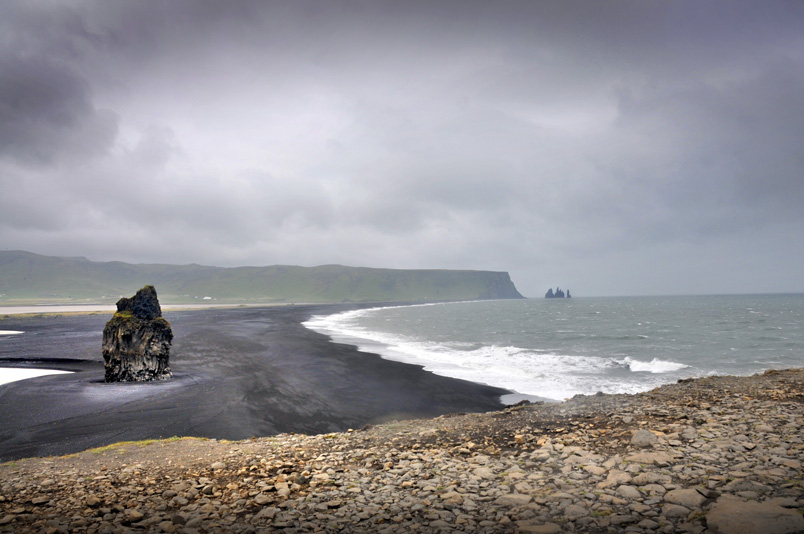 Sitting in a road-side café in the small village of Vik, Iceland, I see the large shadows of petrified sea-trolls in the distance.
The large, black rock formations that rise out of the ocean, just off the coast, are believed to be trolls that were caught by the sunlight and suffered petrification.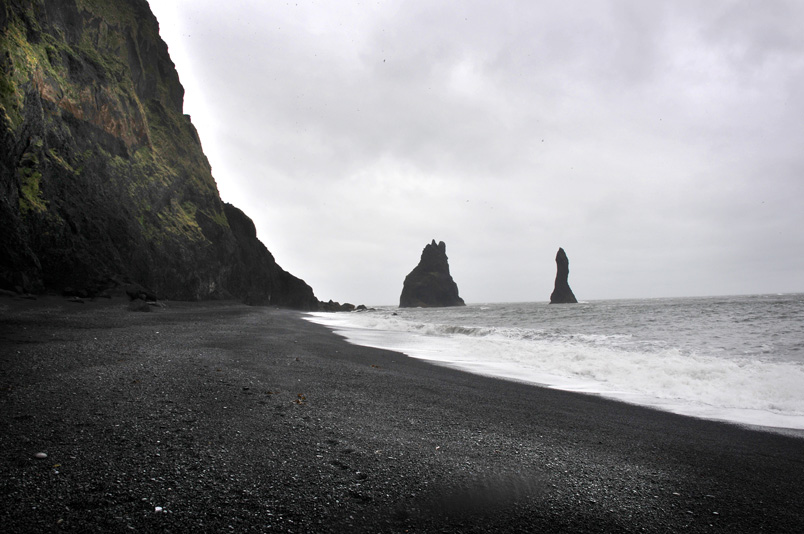 We finished our lunch and made our way over to the beach. In stepping off of the grass, my feet immediately sunk into the black, pebbly sand and made a loud crunching sound with every new step.
It felt quite strange, and almost made it feel like my boots had disappeared and I was walking directly on sand.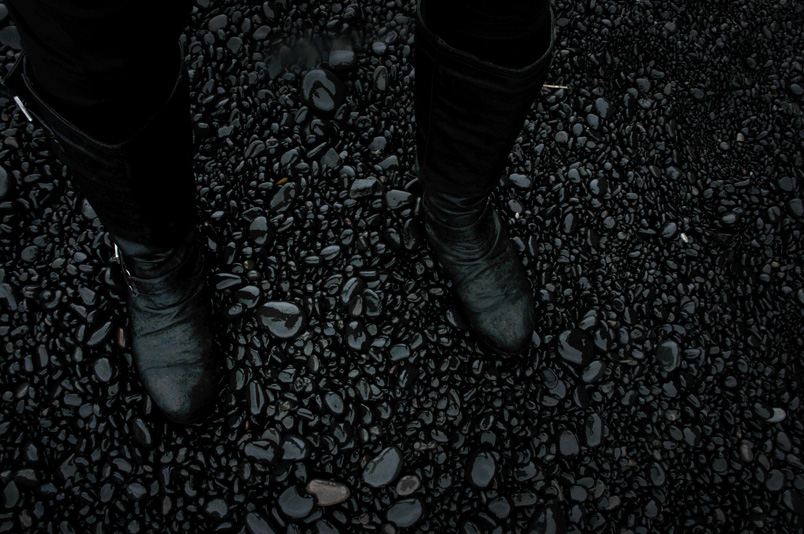 I trudged along the beach toward what I had been waiting to see, and climb. I tried to keep my view on the ground or horizon until I was directly in front of it, and then I looked up. There it was.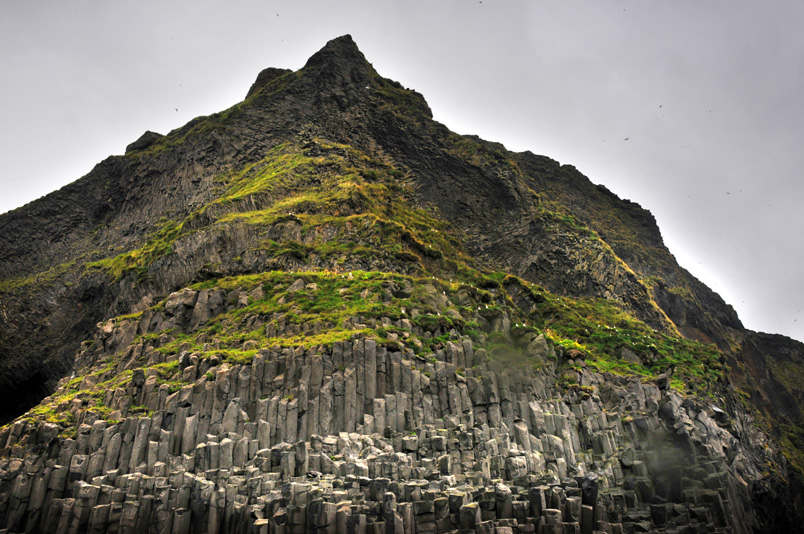 I had aligned myself at the perfect angle to turn it into a pyramid (it doesn't look that way from the sides). In front of me sat an enormous natural pyramid made of basalt rock columns, slightly resembling Giant's Causeway in Ireland. Giant's Causeway doesn't compare.
The columns arch upward into a triangular point, where your eye then meets the conical mountain behind it, producing a pyramidal appearance. Each column pops up in a seemingly chaotic staircase to the sky.
If Led Zeppelin had ever chosen a literal "Stairway to Heaven", this would be it. Or maybe Hell, with this menacing sky.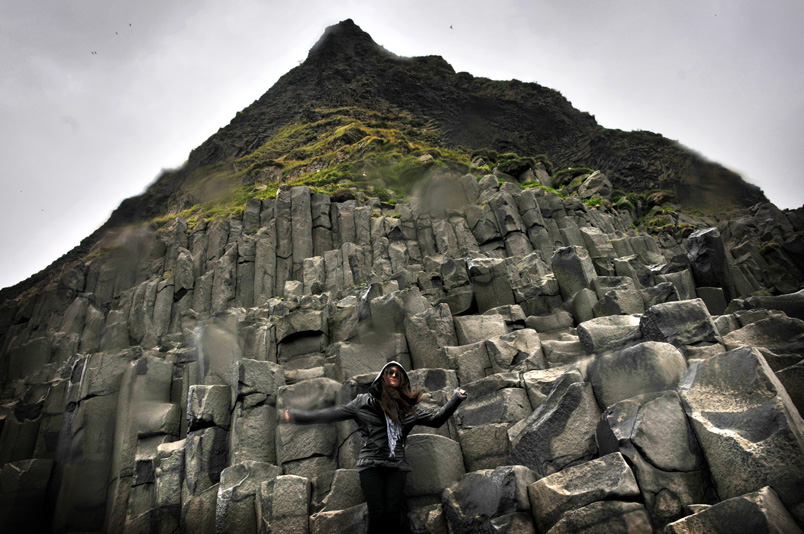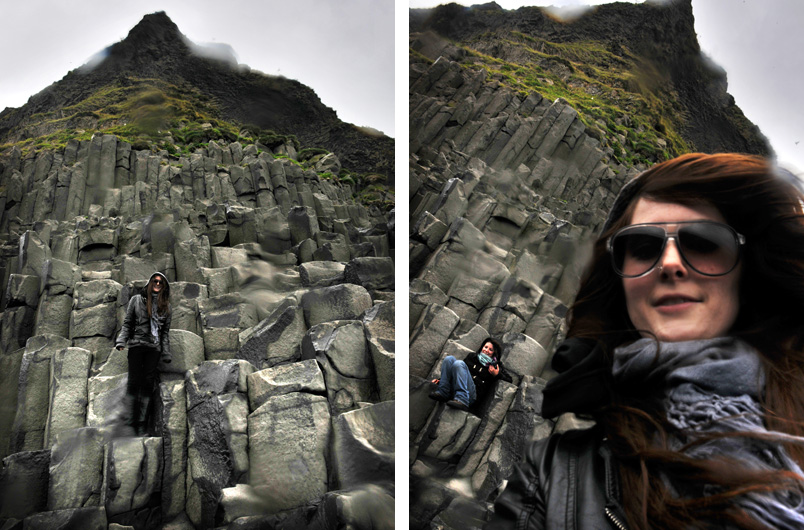 Puffins swoop of their nests balancing on the steep cliff face, twirling and dancing in the blowing wind. I had been waiting to see puffins for so long that I actually screamed "PUFFINS!" as soon I spotted them.
They bunched together on the rocky outcrops, with their white bellies standing out against the soft, green grass.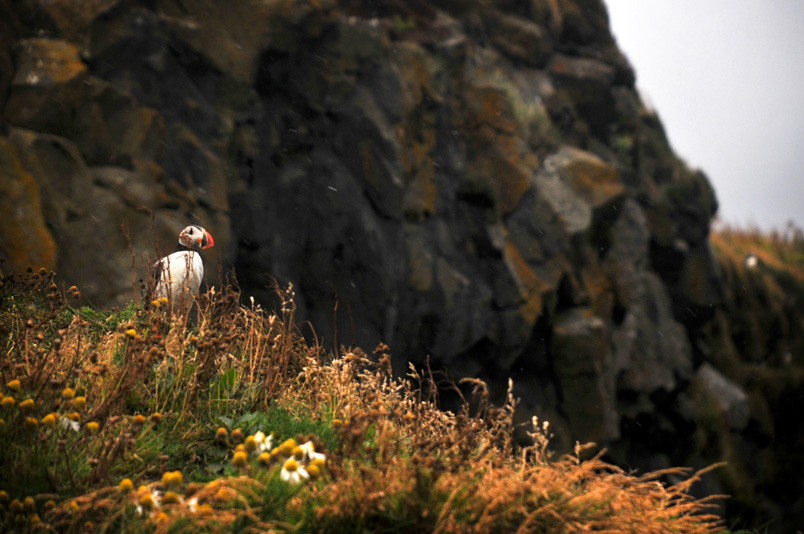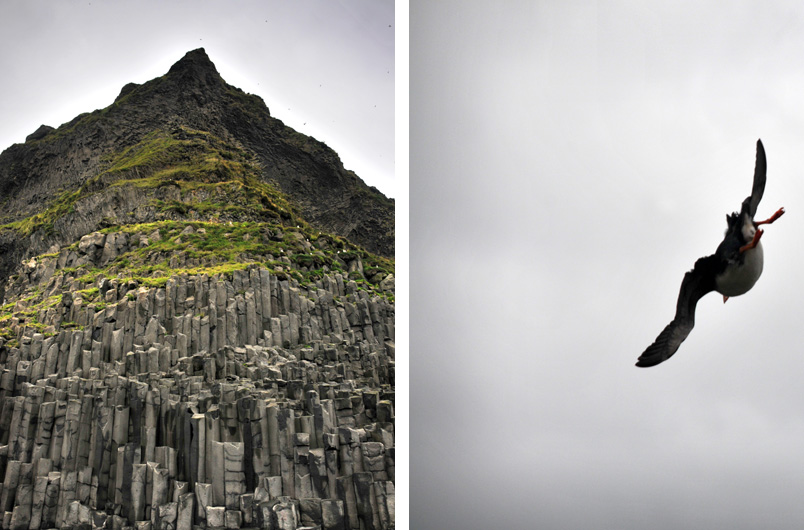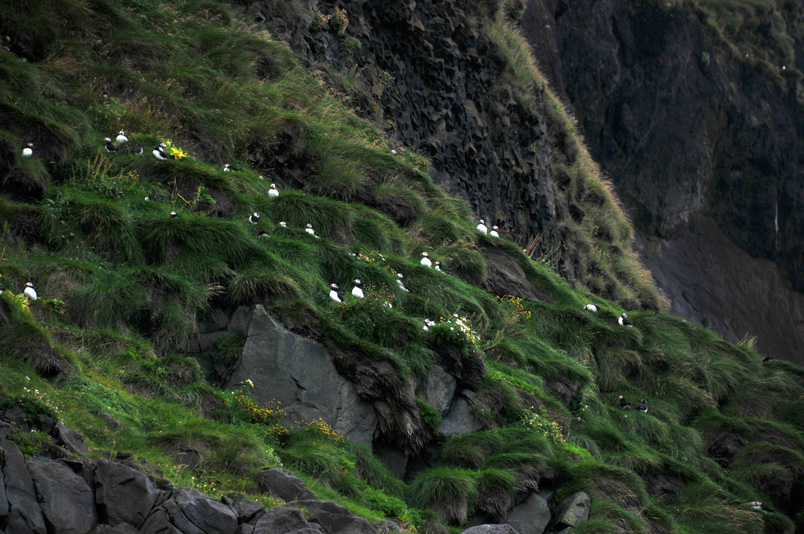 Around the corner is a huge cave-like indent in the columns, creating a stalactite-version of the other side. Instead of the basalt columns jutting up toward the sky, they now point toward the ground in the same crazy pattern.
The raging sounds of the unforgiving Atlantic Ocean crashing against the shore echo off every surface and create a paranoia of getting washed out to sea, like those petrified trolls.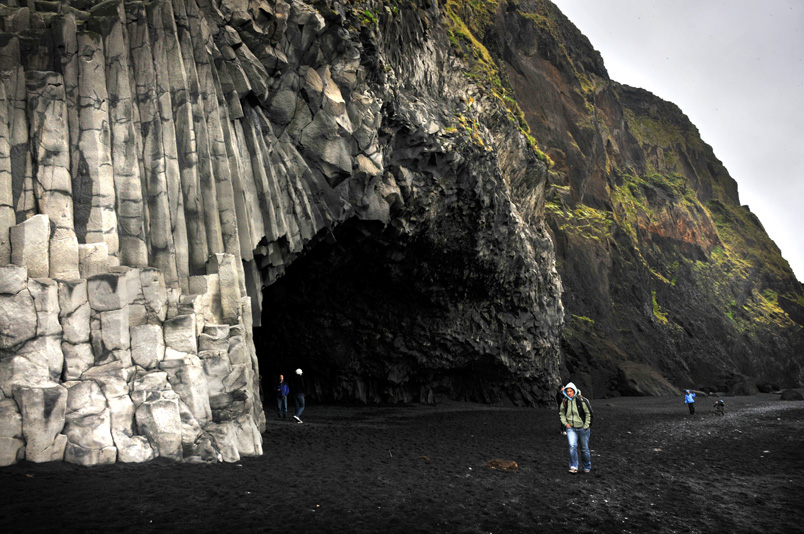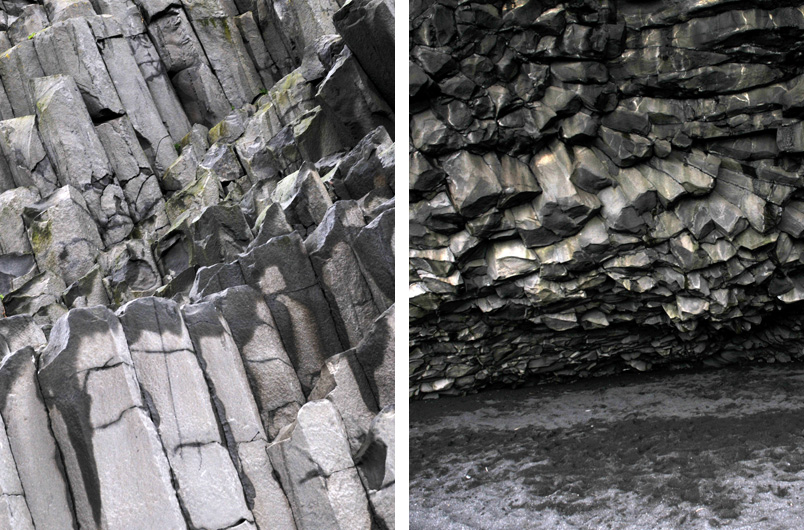 —
—
There's just something about this place that I love.
My great expectations were met, and exceeded.
—
Fly Air Canada to Iceland