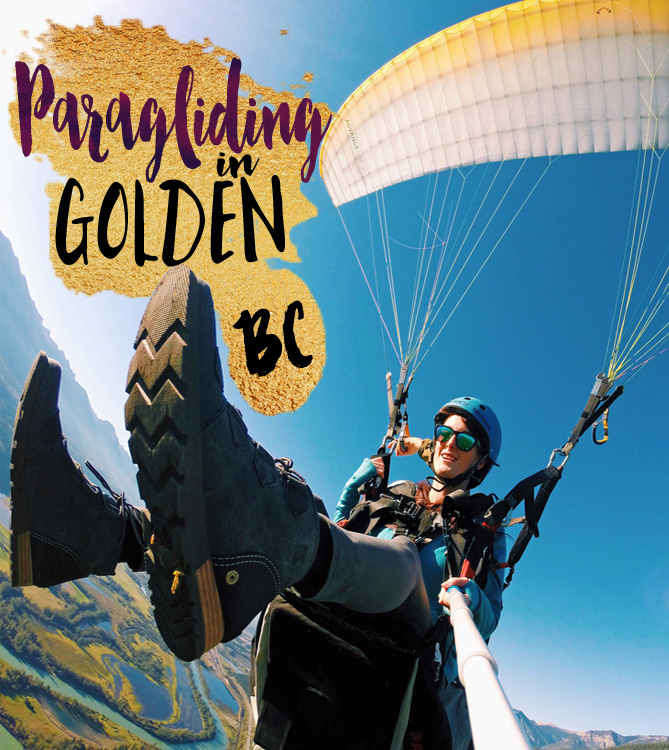 I've been paragliding a few times now, like the my first experience in Maui, Hawaii, or last year in Medellin, Colombia. But–I had never done it like this.
Paragliding with Parapete Tandems in Golden, BC is one of the most intense and funnest things I've ever done.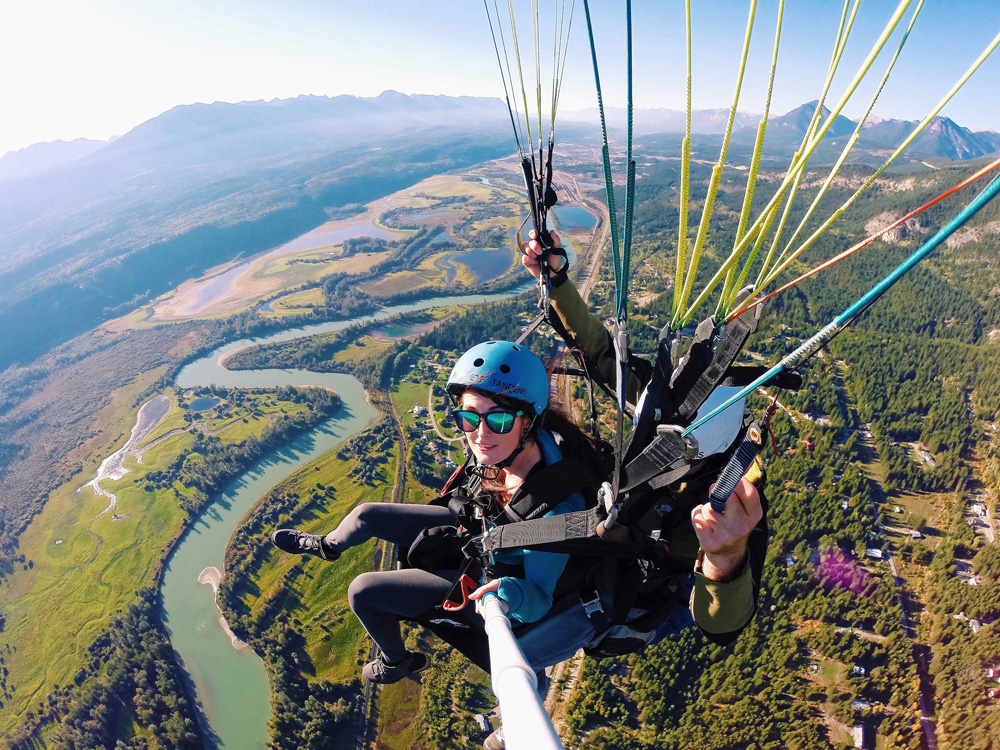 As we drove up to the summit of Mount 7, I felt confident and excited. There's nothing I love more than running off mountain-sides or any sort of adrenaline pumping activities. Then, I started to wonder just how tall this mountain was. Corner after corner, we kept driving and switch-backing our way up and up and up.
Still, I was excited.
As we came over the last hill to the mountain-top parking lot, my stomach dropped.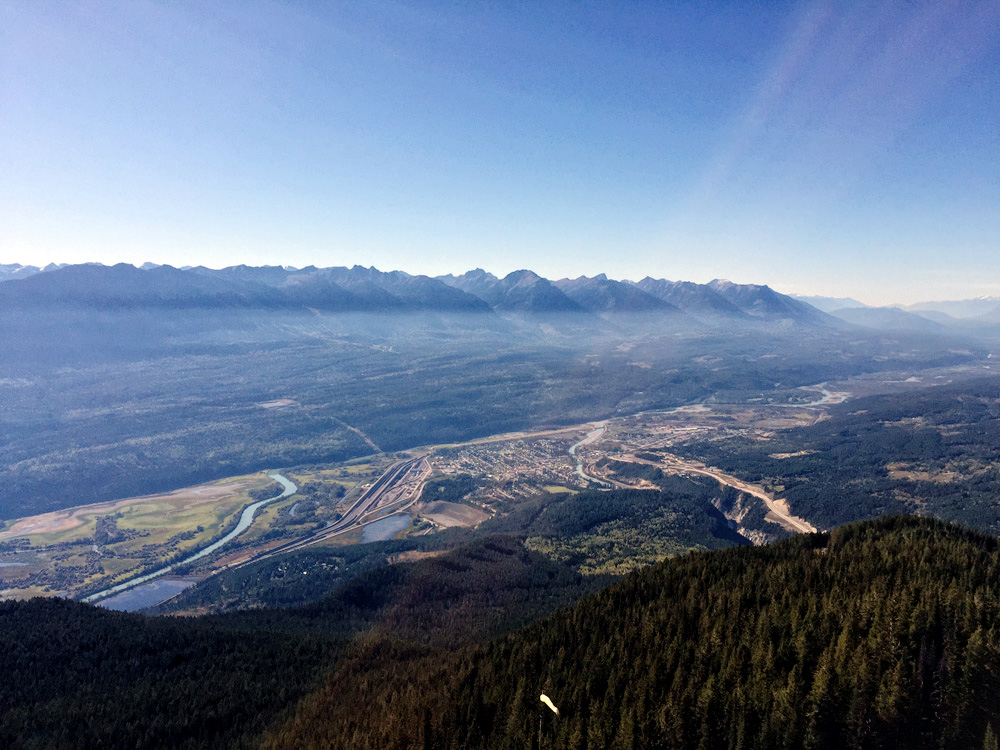 Don't get me wrong–it wasn't fear–it was more of a shock of how incredibly high up we were above the teeny looking town of Golden below.. My eyes opened wide as I stepped out of the car and got a better look; this was no joke.
After I got over the initial shock of the utter height, I collected myself and let the excitement wash back over me.
I walked over to to the very edge of the cliff and looked down past my feet.
Golden was a dizzying 6,372 ft (1942 metres) below.
The mount 7 launch is one of the highest vertical sites in Canada, and has some of the best thermal updraft potentials.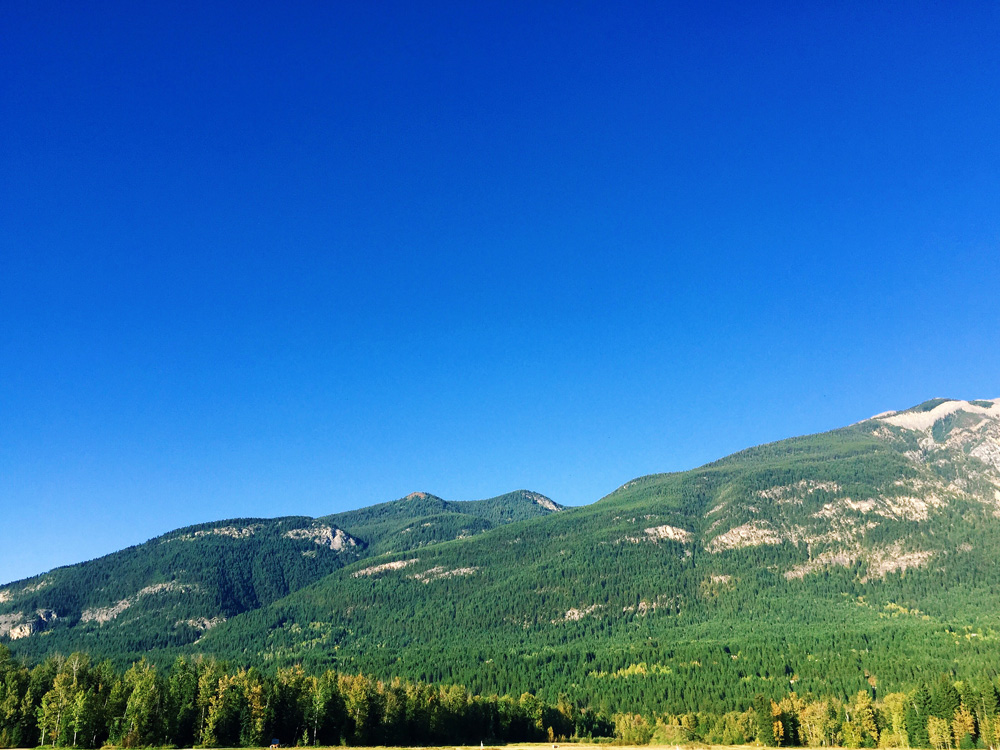 There wasn't much time to think about it. Before I knew it, I was getting geared up and the chutes were spread.
The two other ladies that I was with took the run before me, and soon I could see them gliding below, swooping back and forth in the open air.
Next, it was my turn. We took our place on the sloping hill before the edge of the mountain, tightened the straps, completed all safety checks, readied ourselves to run, and then… nothing.
The wind had died.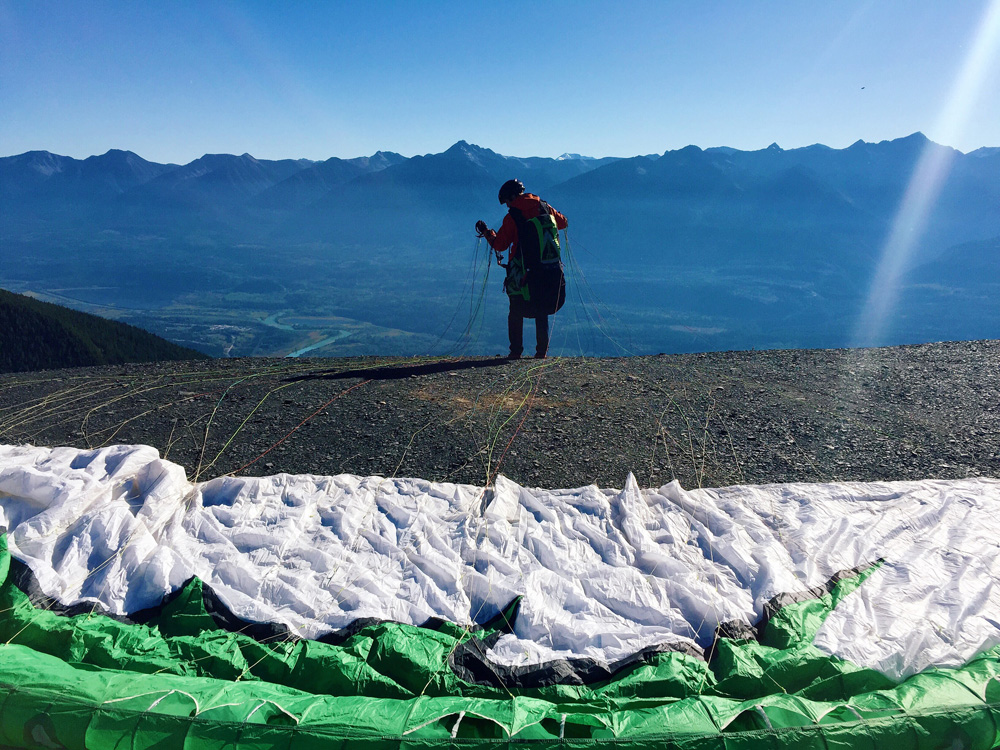 We stood for five minutes, waiting. Another five minutes. And, then a little more. It felt like we had been standing there in the warm sun, eagerly anticipating a shot of adrenaline, only to wait some more.
I couldn't help but laugh, and the wait was almost more nerve-racking than the actual leap.
Finally, a soft wind rushed up the side of the mountain.
And then, we ran.
As my pilot, Peter, pushed forward, I kicked my feet as fast I as could, and almost felt like a cartoon roadrunner being chased by a coyote.
We ran for a few meters, and suddenly, my feet began to lift off the ground. I kept running in the air for a few moments, then popped myself back into my seat.
We were in flight.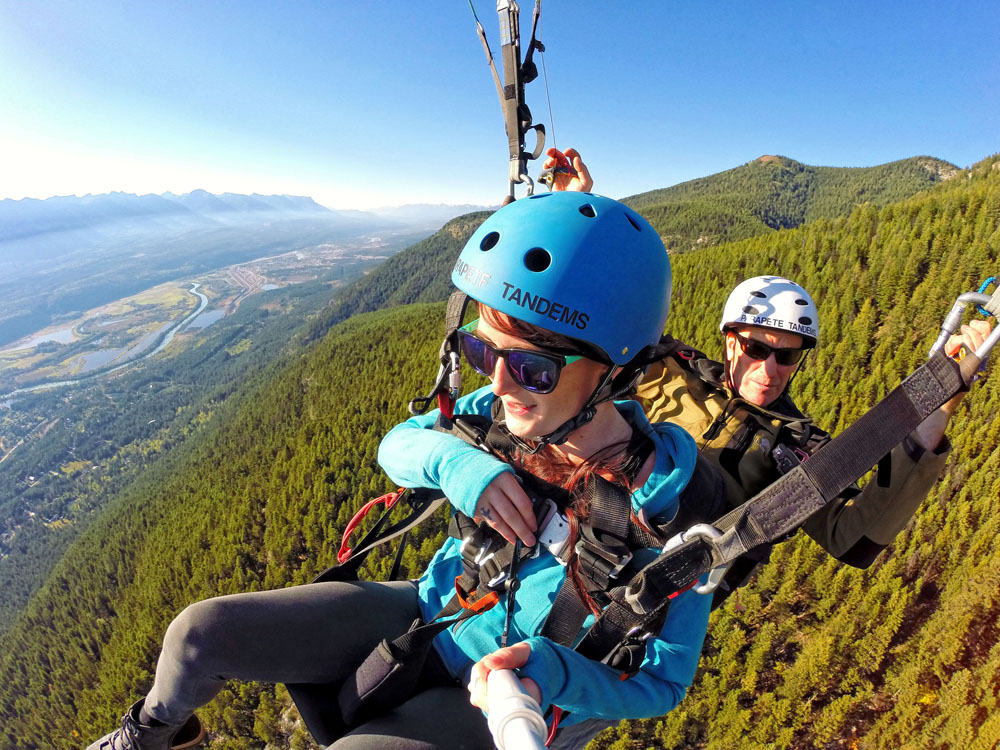 Our parachute shook in the breeze, and opened fully in the sky above. It was quick, but gentle, and I had full trust in Peter, and our chute.
Soon, we drifted away from the launching slope, and there was nothing but thousands of feet of open air beneath my feet, as I looked down.
It was an incredible feeling.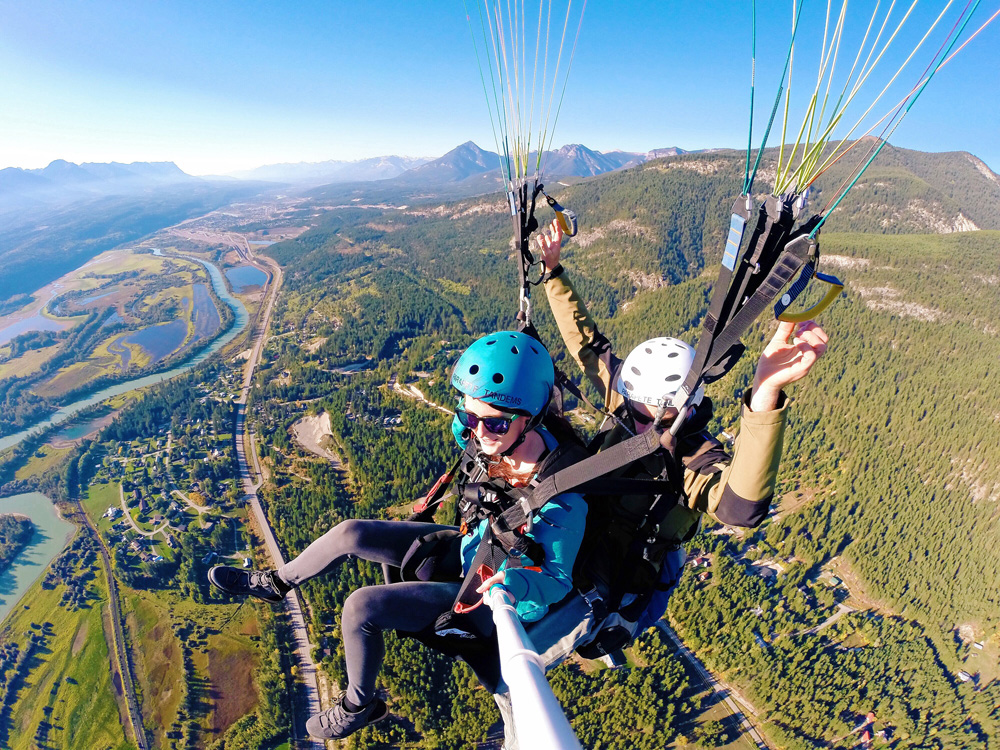 As our chute reached the warm afternoon thermals, we pushed up even higher into the sky, until we were looking down on the launch pad. I waved at my tiny friends below and settled into my floating chair.
We swooped back and forth for a while, criss-crossing around the tree-covered peaks around Mount 7.
At one point, I actually got a little nervous that we were too close to the monstrous mountains. But, of course–Peter knew exactly what he was doing, and we were completely safe.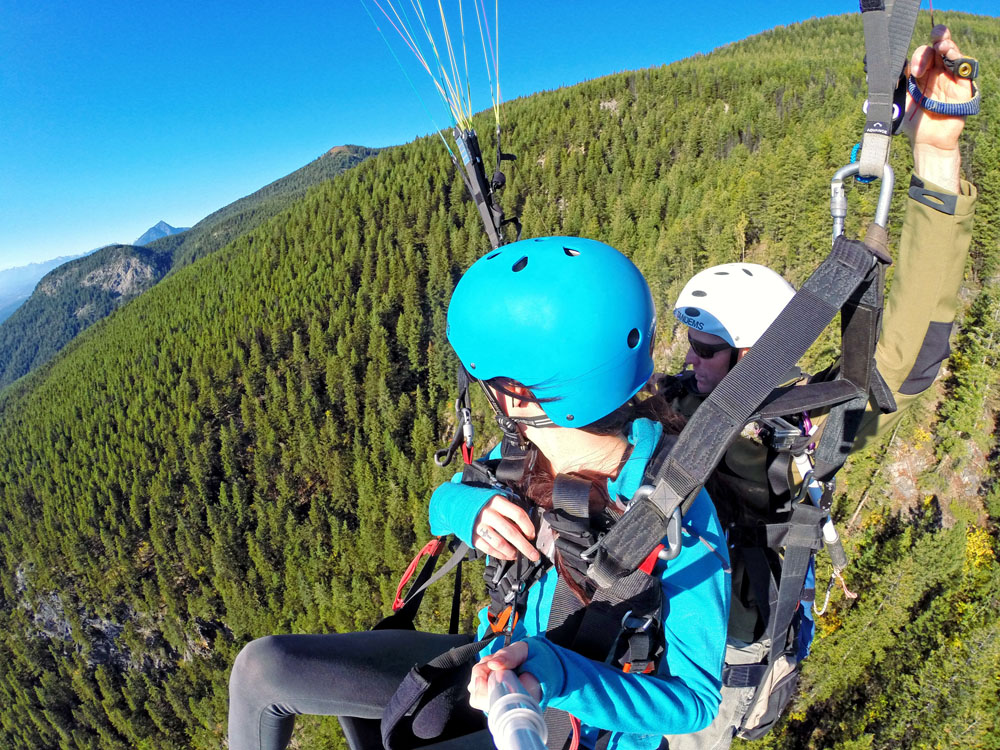 Veering right, we headed out over the middle of the valley, and above the Kicking Horse & Columbia Rivers.
The Columbia River meanders all the way through Golden and is home to the largest intact wetlands in North America. It was pretty interesting to see it from that angle, as it's not a view that most people will never see.
Peter told me that he often sees wildlife in the wetlands, like bears, deer, elk and moose from his flights.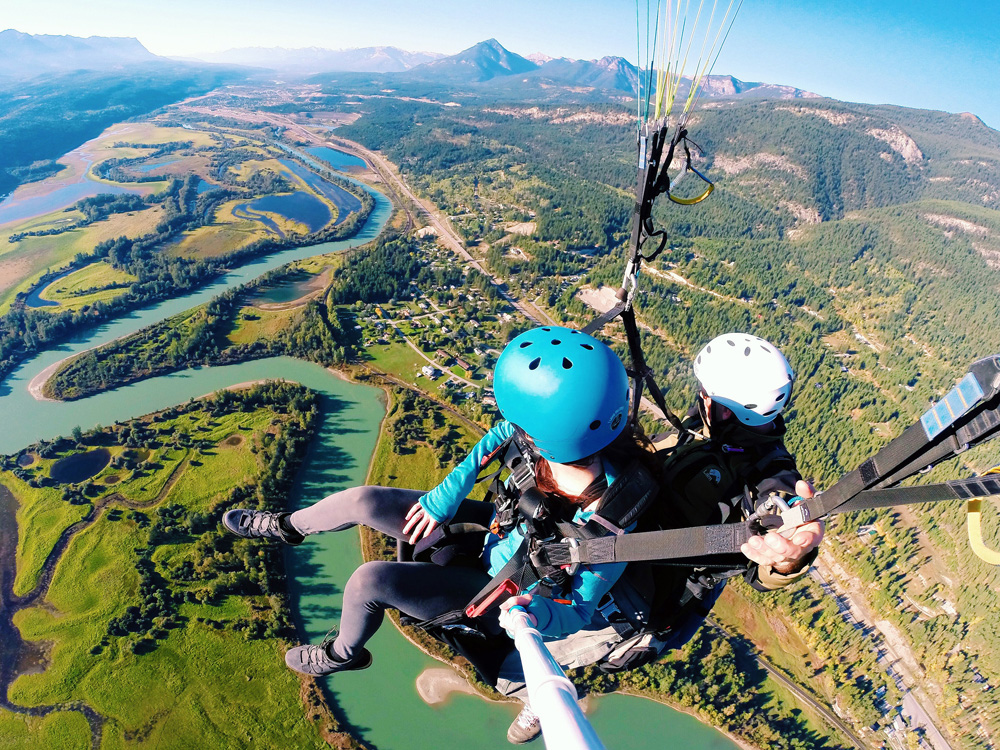 While I probably should have felt nervous that there was absolutely nothing below me but 7,000 feet of void space, I couldn't help but simply stare at the scene below. The bird's eye view of Golden was mesmerizing.
Eventually, we made our way over to the landing field and slowly started spiraling our way down.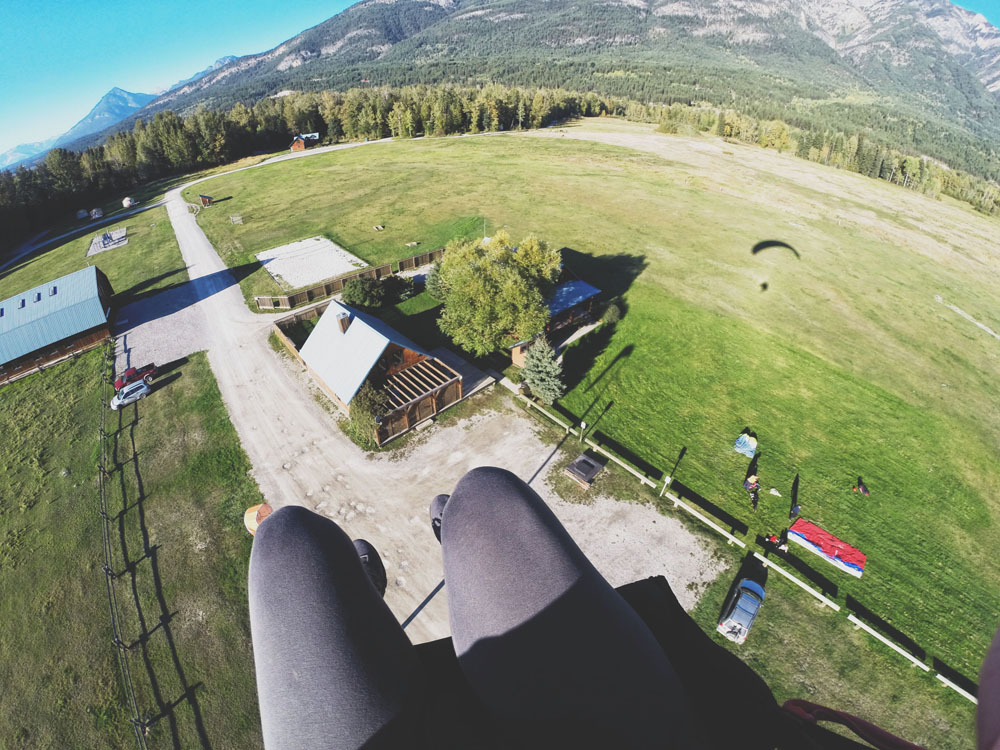 We swooped in for a gentle landing, where I practiced my best cartoon road-runner sprinting one last time, and we had touched down on terrra firma.
It was the perfect flight.
I think paragliding is the best way to see Golden, BC, and flying with Parapete Tandems is the best seat in the house.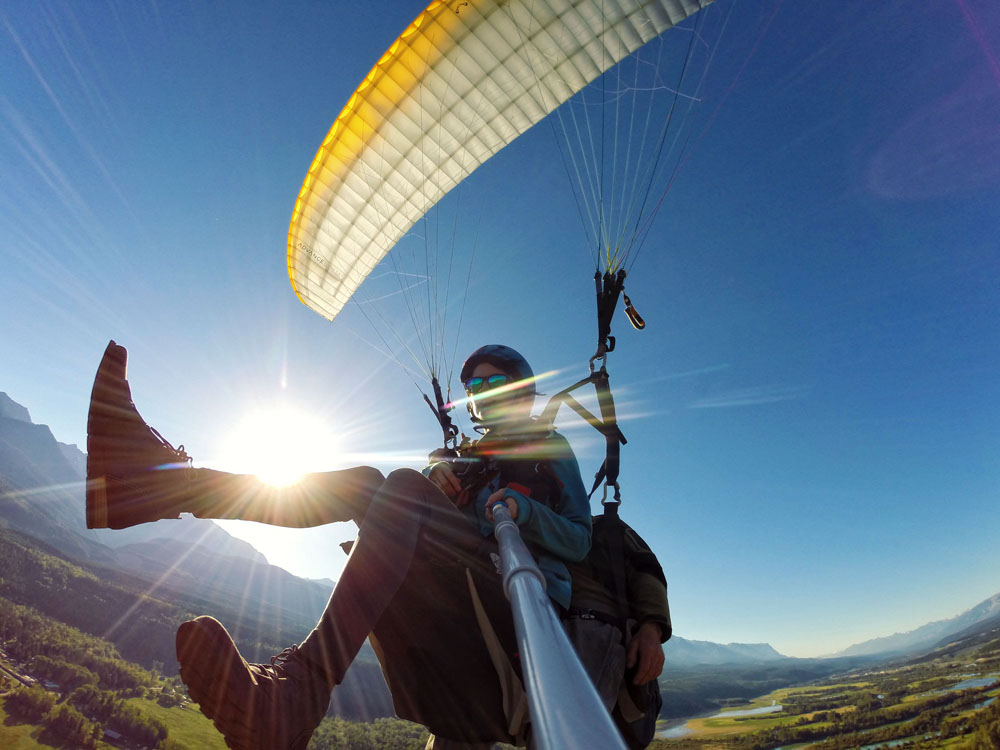 Dinner
After all that adrenaline, I had definitely worked up an appetite.
We headed directly over to The Cedar House Restaurant for a sunset meal on the patio.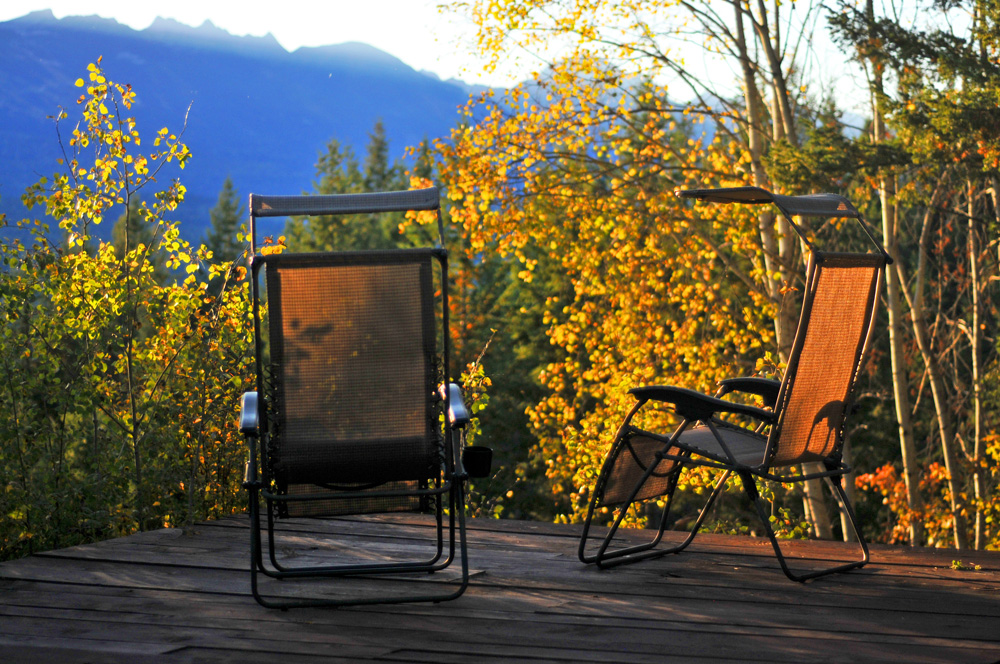 After a quick tour of the garden and grounds, we sat down for a delicious spread.
First was a tomato, basil and roasted red pepper with beetroot soup.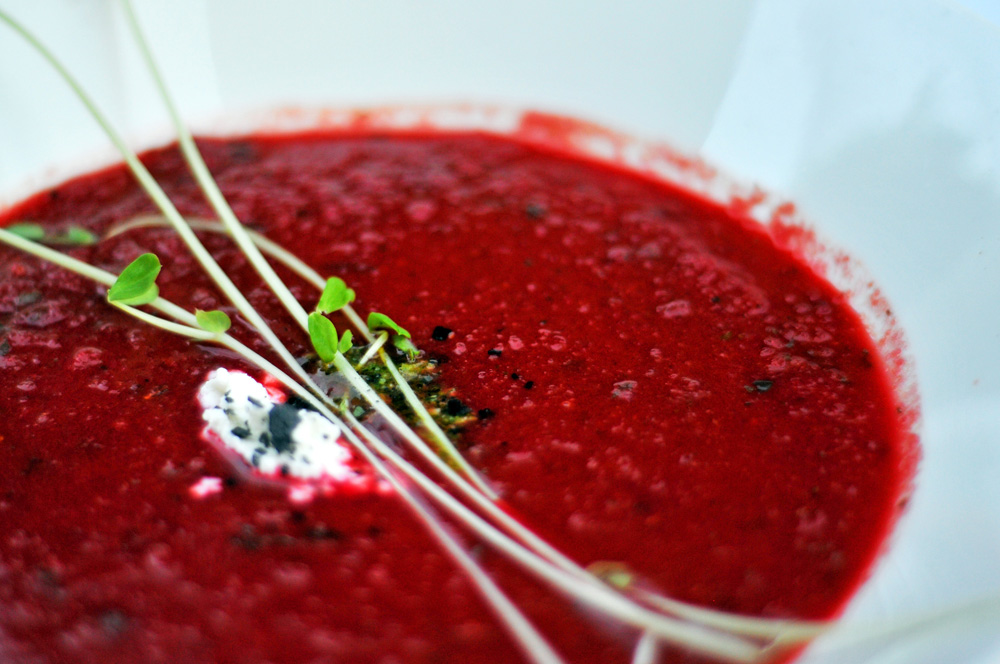 I ordered the Fraser Valley chicken with lemon, thyme and honey glazed chicken breast with smoked tomato-fennel puree, rosemary new potatoes and steamed vegetables.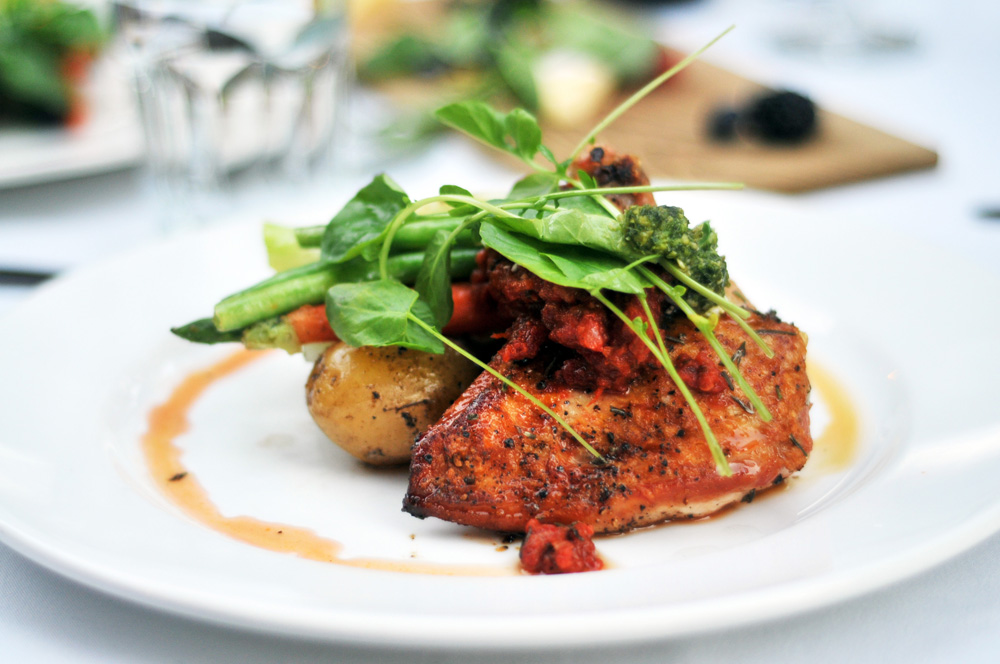 After dinner, I pretty much inhaled a Cedar House hot chocolate, which was a hot chocolate with Irish cream, S'more Vodka (OHMYGOD), dark crème de cacao and chocolate, before heading up to Kicking Horse Mountain Resort for the night.
Some more photos from the day:
My trip was made possible by Destination BC and Kootenay Rockies.
All views & opinions are my own.