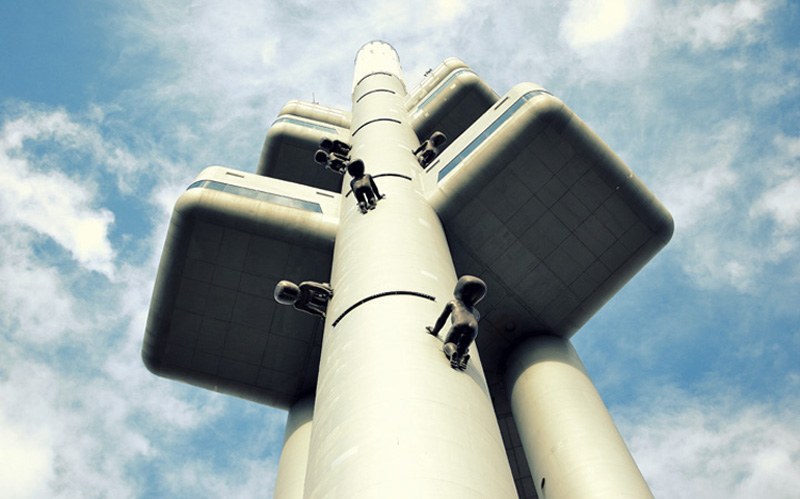 David Cerný's giant babies keep watch over the city as they climb Prague's Žižkov Television Tower, the highest point in town.
The tower rises above all else and can be seen from every corner of Prague.
The Žižkov TV Tower is home to two restaurants, a bar, an observation deck, a gallery and even a hotel at 70 meters in the sky.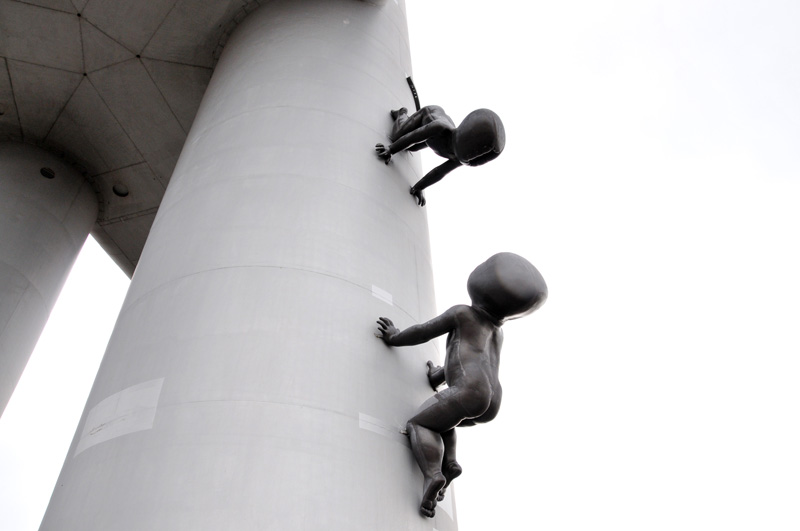 Dining
Dine at 66 feet in the sky, with a panoramic view of Prague. Restaurant Obscura and the bistro are worth the trip up the tower on its own.
The restaurant offers modern Czech cuisine, the Bistro offers snacks and the Lounge invites you to relax and enjoy cocktails.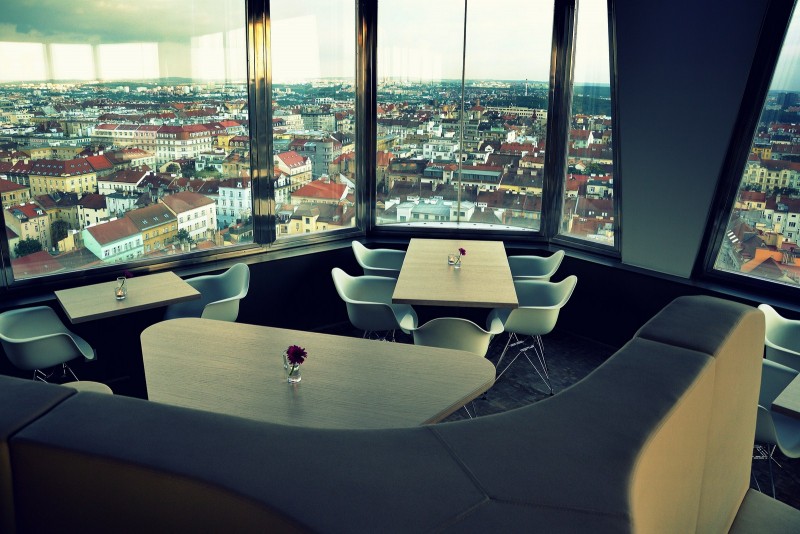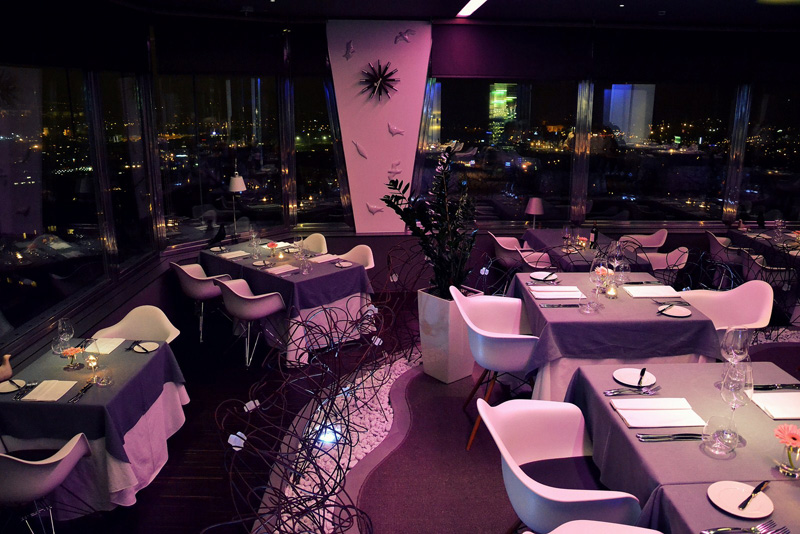 I enjoyed a delicious spaghetti dish and shared an assortment of desserts among friends.
The bistro was modern, well-designed and very comfortable.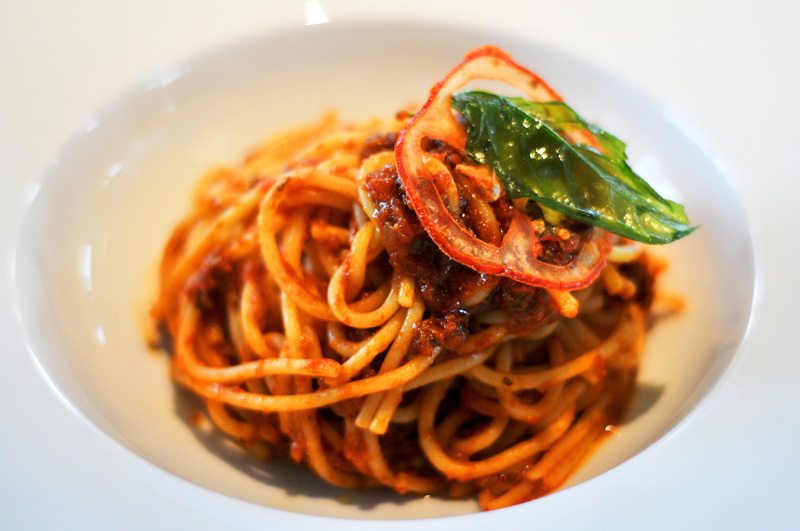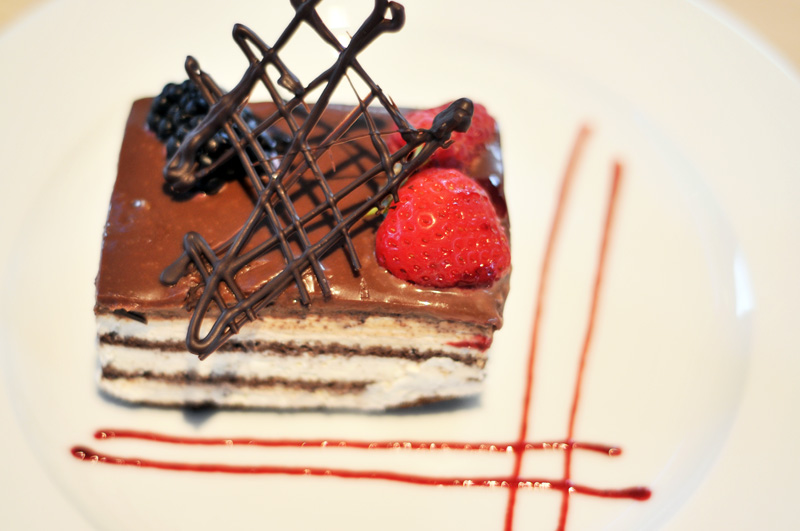 Echoes of Prague
One of the most interesting features of the tower is located on the observation floor.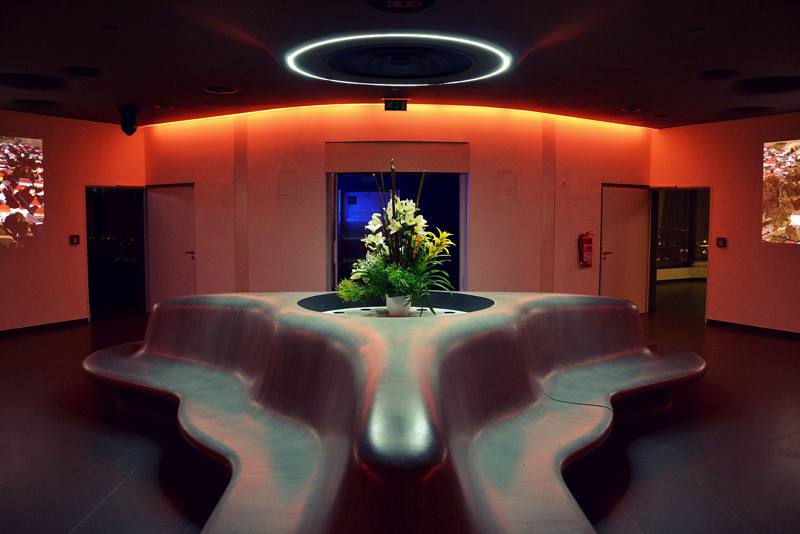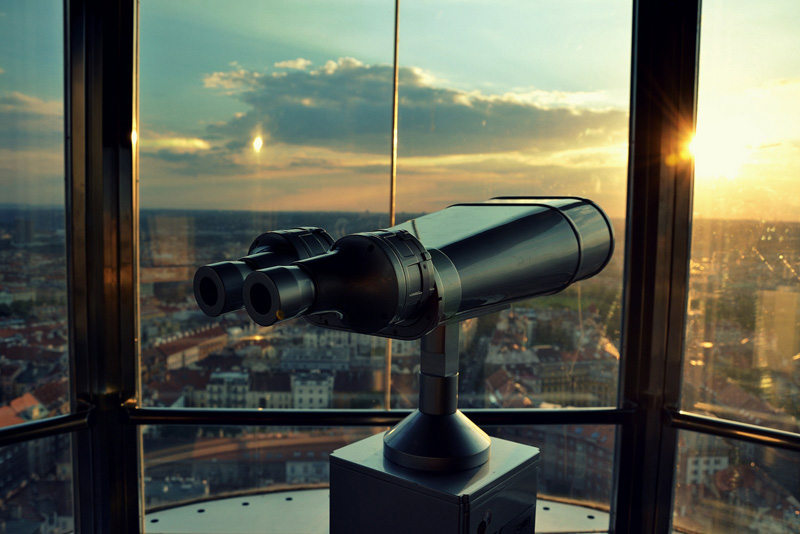 Sit in a comfortable hanging chairs resembling bubbles, close your eyes and listen to the sounds typical for Prague.
Relax in the gently bobbing bubble and listen to the sound of Prague – noise weir on the river Vltava, birds singing in Stromovka version Astronomical Clock on Old Town Square, mingling with the clatter just approaching carriage with horses.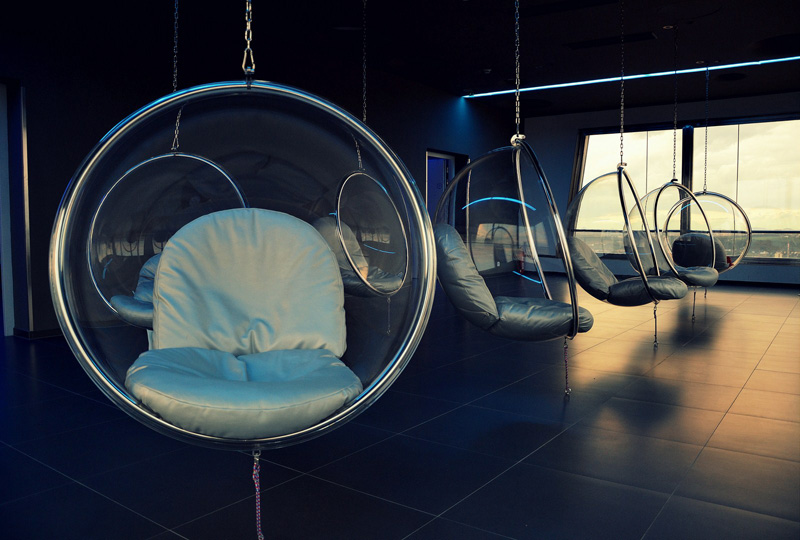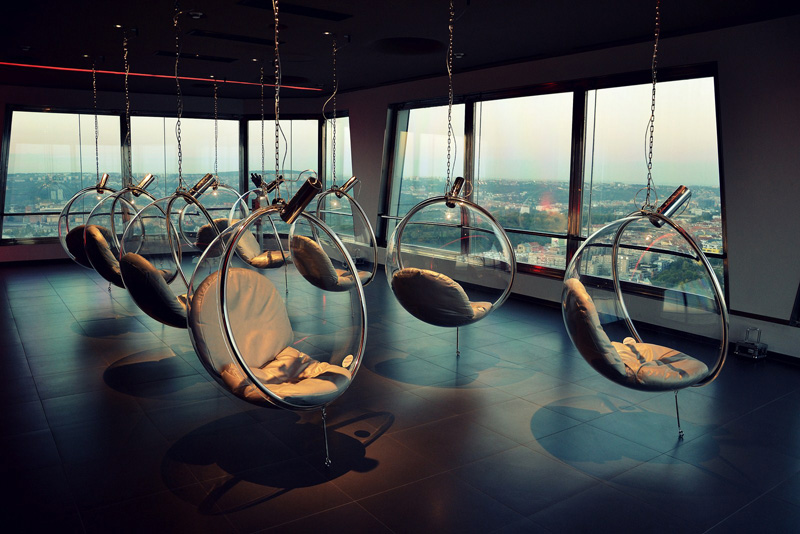 Hotel Room
There is one single hotel room available for reservations at the top of the TV tower.
Part of the refurbishment in 2011/2012 was the transformation of one of the cabins into a 5 star hotel. First class service and unique interior design go without saying.
Lie down in a spacious bed and watch the city from the air.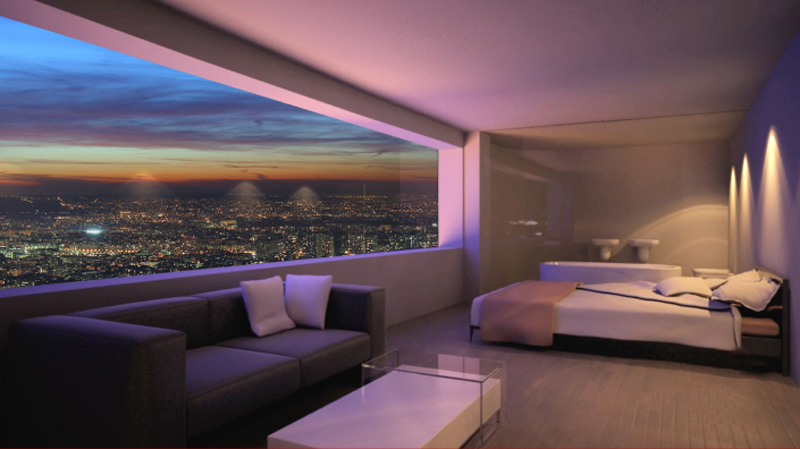 I got a sneak peek at the room when it was being built and I can assure you that it is absolutely stunning. In fact, it is probably one of the coolest hotels I have seen.
The View
There was a great deal of construction going on during my visit, and everything was really coming along. If you get the chance to visit the tower now, you will be in for a real treat.
Every room provided an amazing view of the city, but nothing quite compared to the view from the roof.
Standing on the edge, I was able to take in this epic view of Prague: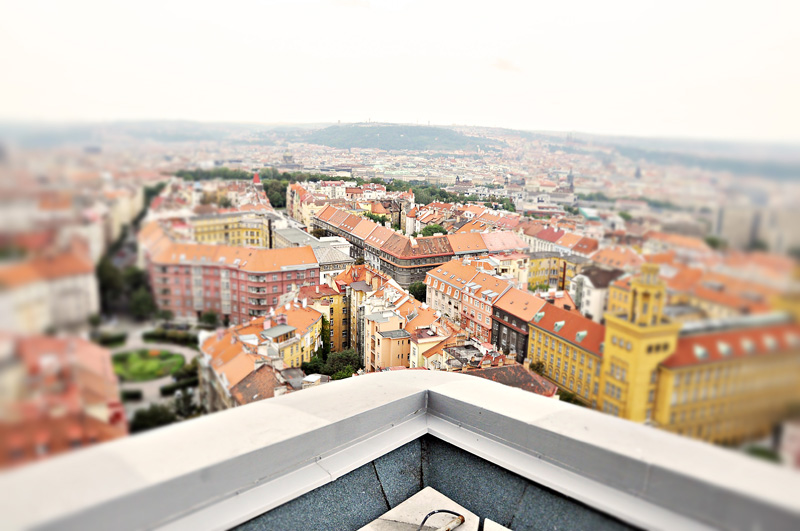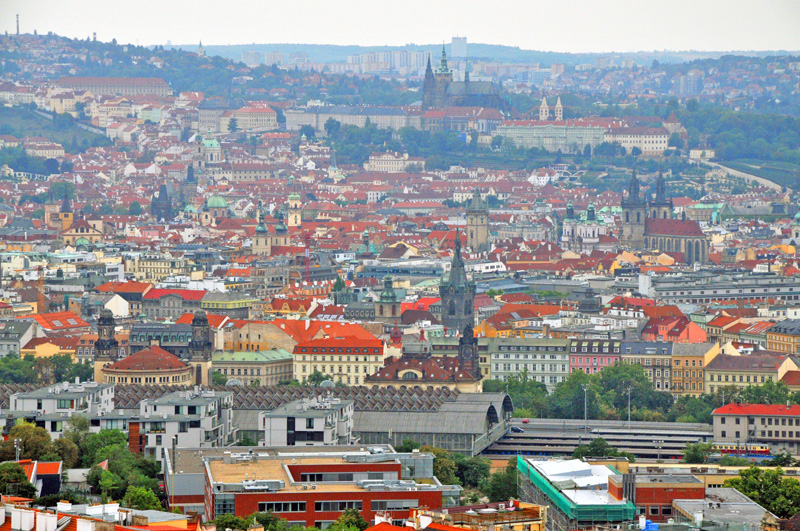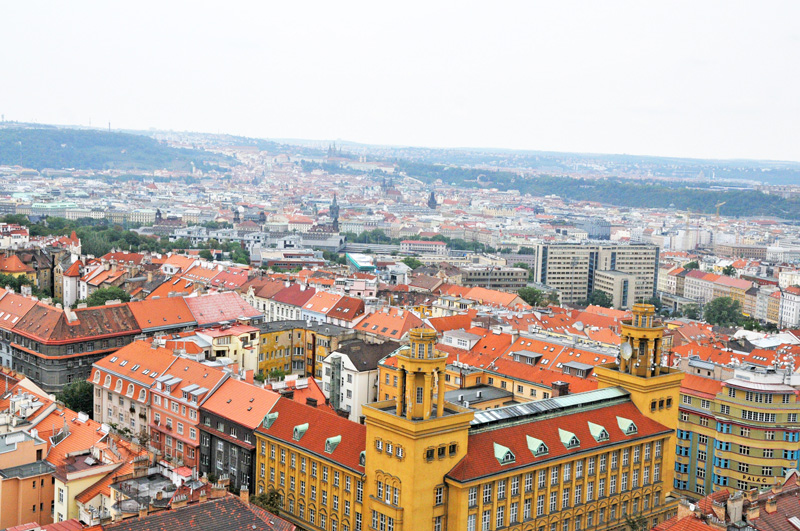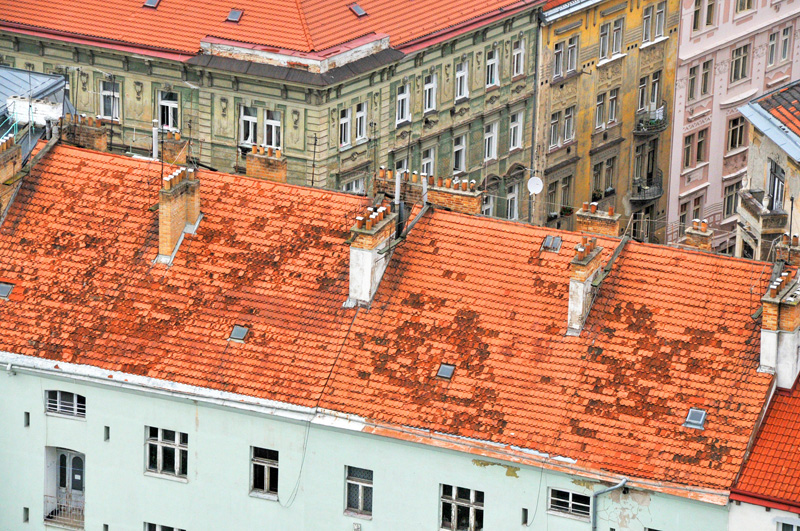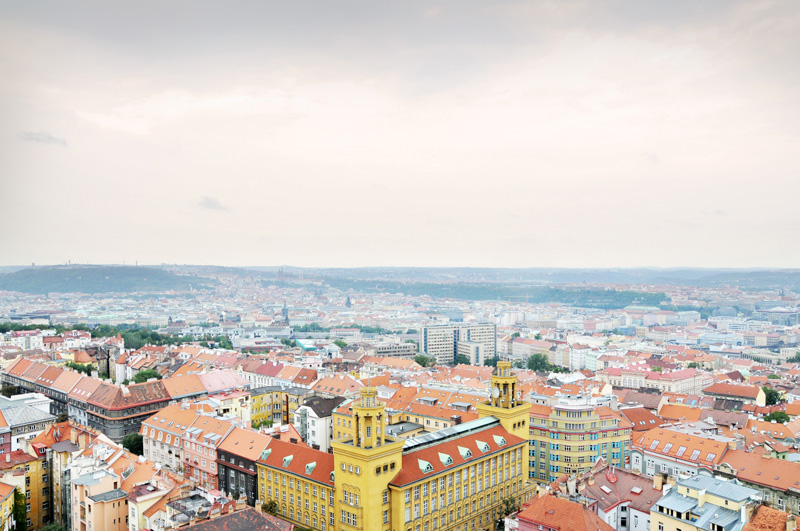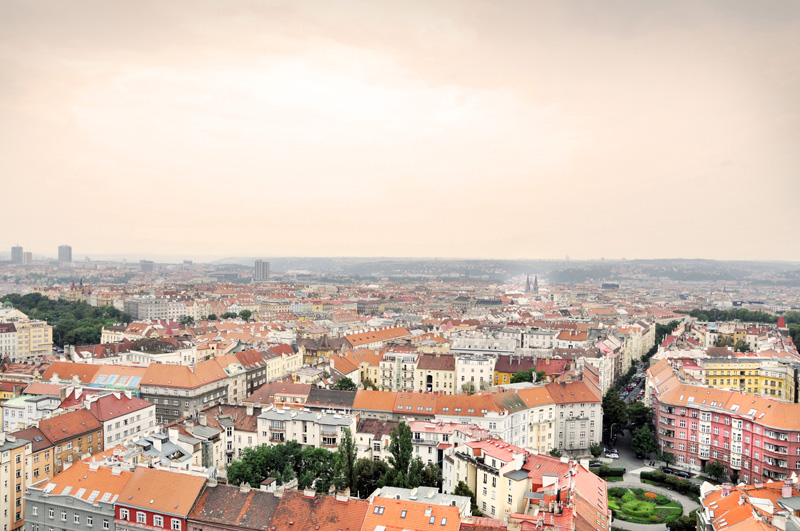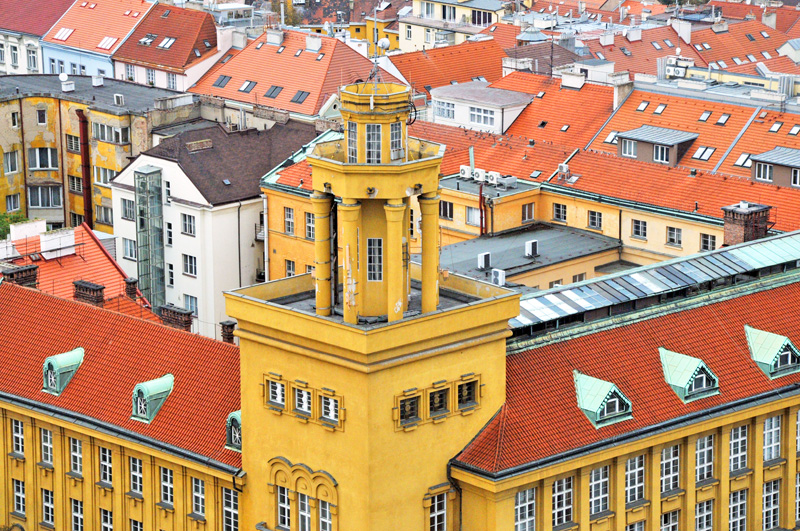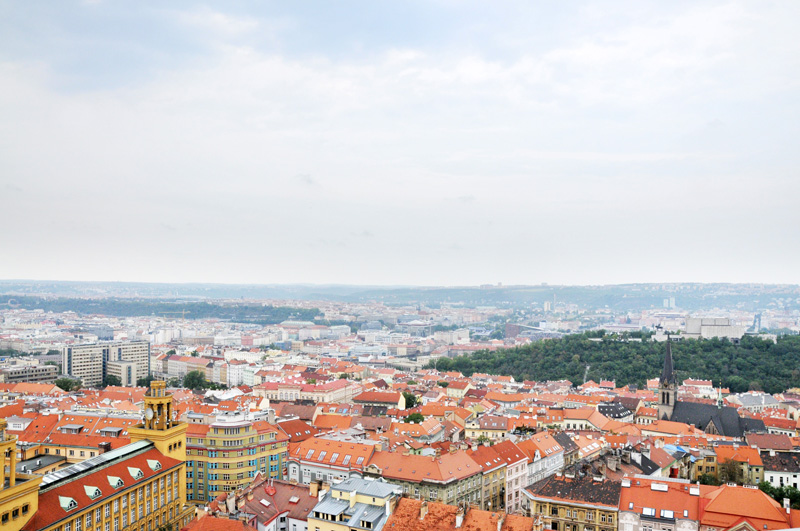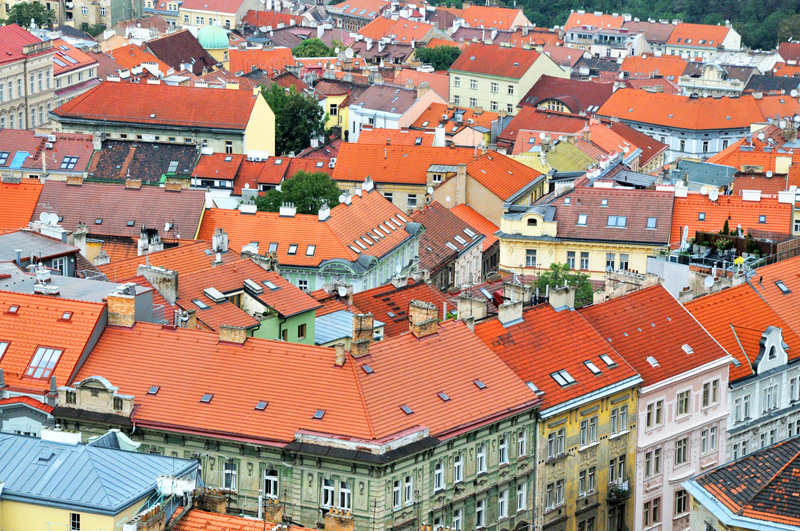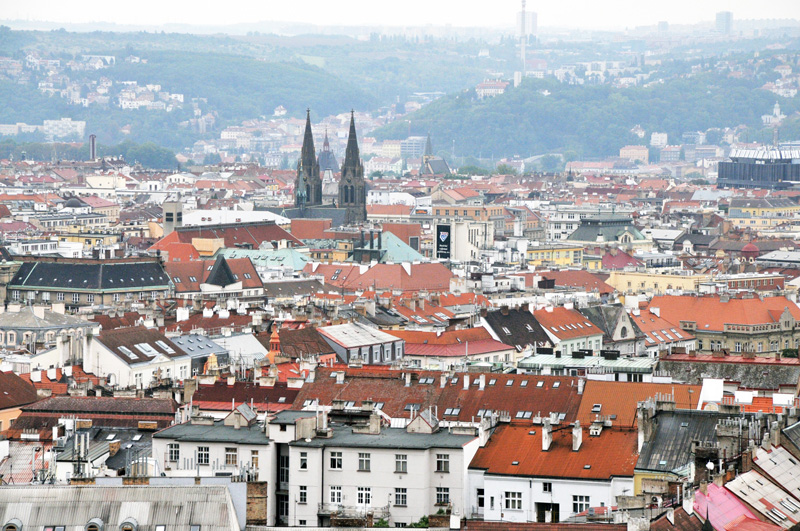 Have you seen the Prague TV Tower?
—
This trip was made possible by Czech Tourism.
All views and opinions are my own.