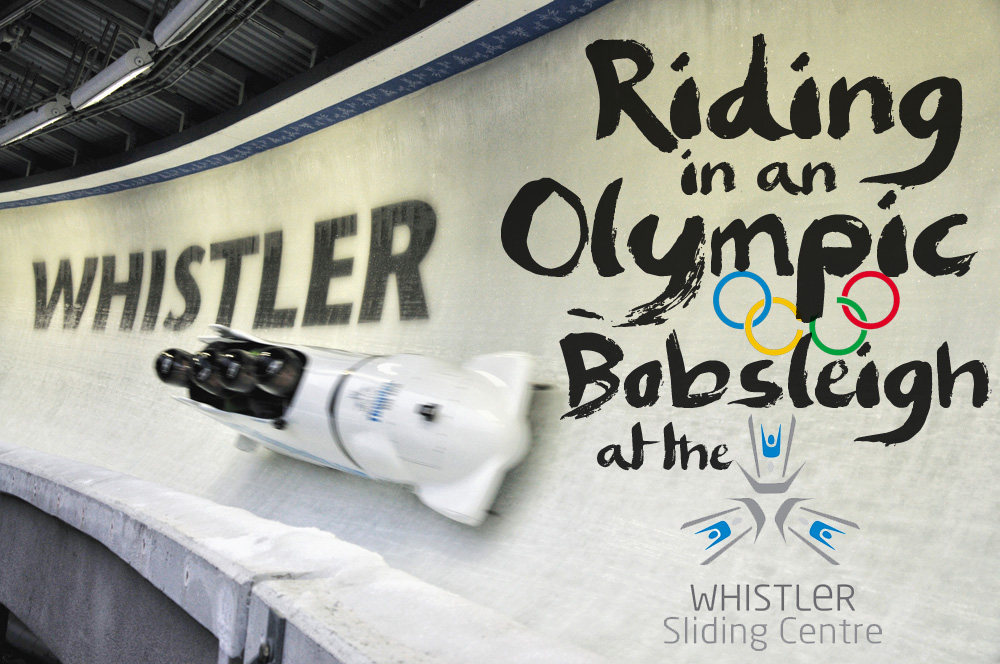 Bang! Bang! Bang! That's all I could hear as my helmeted bobbled around inside of the bobsleigh. It didn't hurt, but I couldn't control the way that my head moved with all of the strength in my neck. It bounced off the sides of the sled with each turn and into the helmet in front of me. I managed to lift my head in between corners, where I giddily laughed and strained to tilt my head upward.
I was at the Whistler Sliding Centre and taking part in the public bobsleigh ride. While the track may have been the host venue of the 2010 Olympic Winter Games, bobsleigh, luge, and skeleton events are now a legacy enjoyed by residents, visitors, and athletes alike. And, I was one of them.
My bobsleigh ride experience began with an orientation session, including helmet fitting, track etiquette, and safety guidelines. After orientation, we were shuttled up the road to the starting position, where we met the track crew who walked us through the final safety checks. From there, it was all up to gravity. Our crew pushed us down the track and we took off like a bullet.
The bobsleigh began to pick up speed, going faster and faster around each corner. Everything flew by my field of vision in such a blur that I could hardly focus on what was up and what was down. I never felt unsafe, in fact I enjoyed the loss of control. It was up to the track to guide us, and when a gravitational pull of 4g took over at our top speed of 124 km/hr, it was up to sled to keep us tucked inside. I couldn't help but let out excited "wooo's" each time my stomach dropped and one last disoriented cheer as we slid up the final stretch.
I felt absolutely intoxicated with adrenaline.
I'm disappointed that I had only just learned that this was something that is available to the public. Had I known sooner, I would have tried it out a long time ago. It's totally worth it and I hope to try more tracks around the world. Who knows, maybe you'll see me at the 2018 Winter Olympics ;]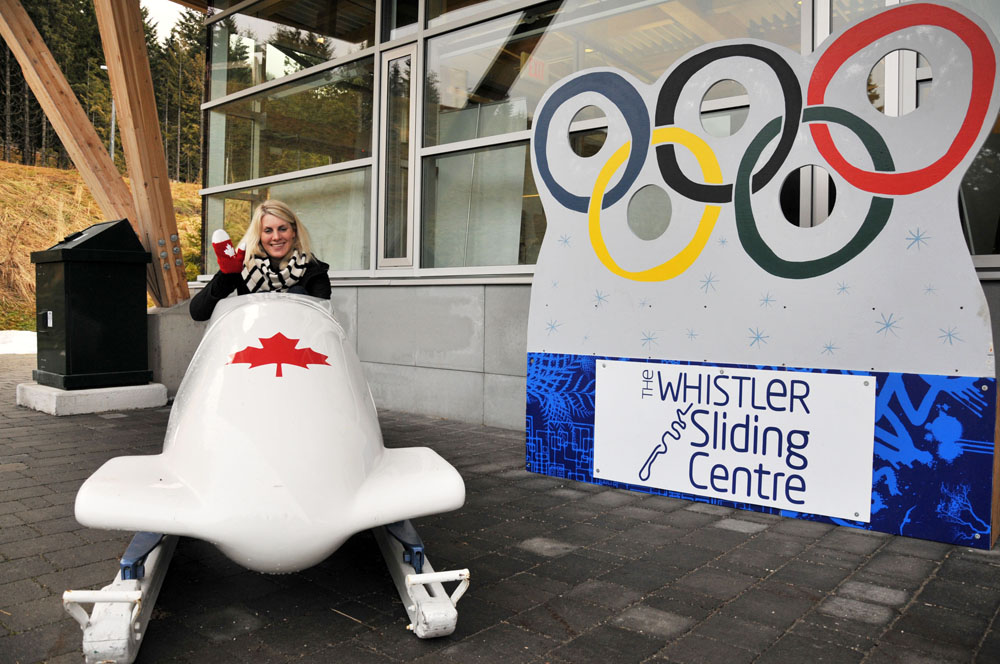 This trip was made possible by
Destination British Columbia and Tourism Whistler.
All thoughts and opinions are my own.

Would you ride in a bobsleigh?