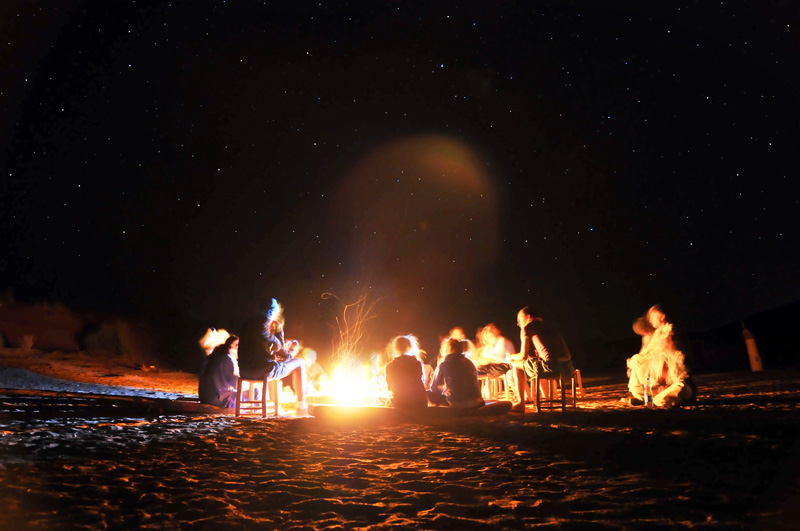 Imagine lying alone on the desert floor, beneath a night sky obliterated with hundreds of thousands of fiery twinkling stars, feeling the cool pre-morning breeze brush against your face as you tuck yourself further into your blankets. You're surrounded by sleeping bodies but virtually alone with no sound but the occasional grumble of a distant camel.
After a camel trek through the alluring rosy-hued dunes I found myself ready to spend the night at a traditional Berber camp in the Moroccan Sahara desert.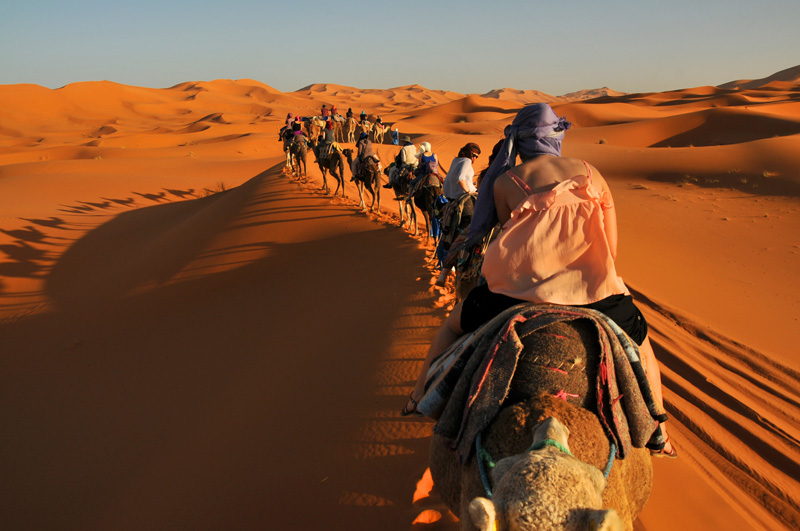 Along with my other Busabout tour mates, I was directed to the charming Berber tents which housed our sleeping materials for the night that would later be dragged out to the fire pit for a liberated slumber. We placed our bags inside and proceeded to inspect the rest of the camp.
Just behind our tent, and encompassing the entire space of flat ground around the area, was a hand-made stick fence, seemingly protecting us from intruders, but likely hindering the blowing sands from penetrating the grounds.
At the far end of the fence perched a pair of desert-style outhouses, surprisingly including a flushing toilet. Trips to the toilet in the night proved to be rather interesting without light, but it was definitely an uncommon luxury to have a generally accessible restroom in such a remote location.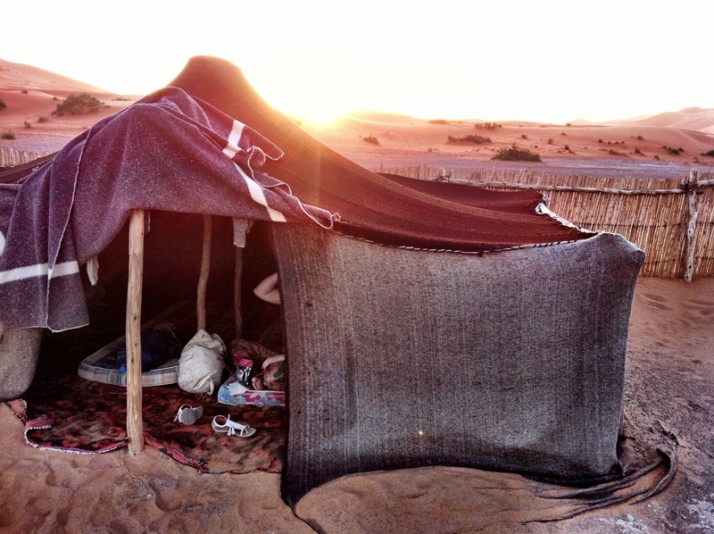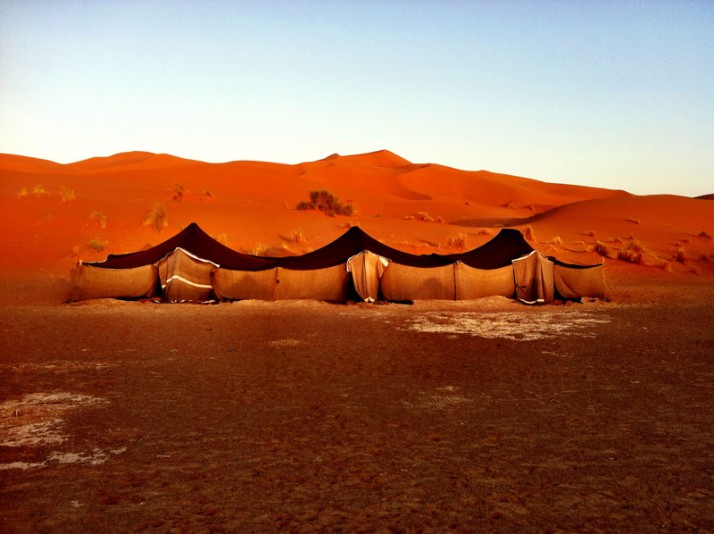 Before I had the chance to explore the rest of the camp, the others were waving at us from the top of the nearest sand dune. We raced up the gritty hill to join them and were met with snowboards to be used as "sand boards".
Everyone took turns sliding down the hill, unsure at first but quickly catching on. While the boys graduated to a larger hill with one of the boards, the girls decided to try something a little more creative. We faced down the opposite side (much steeper) of the dune, climbed on-board two at a time, and zipped down in a seated position.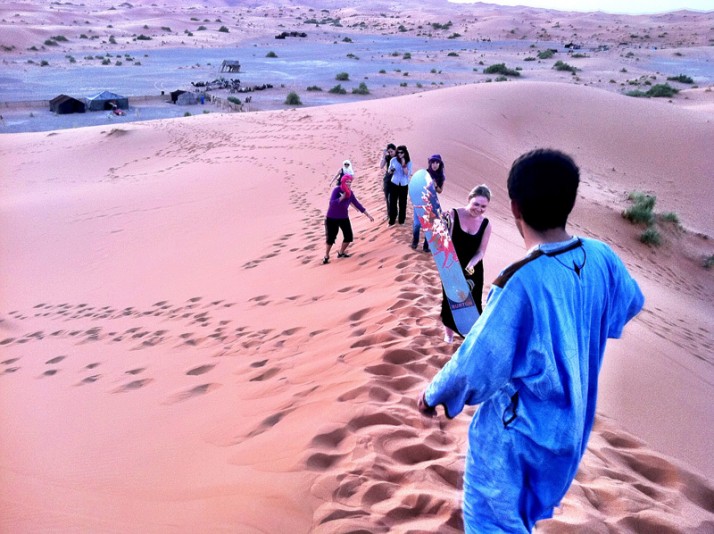 Weeeee!
Eventually we tired out one by one and took a place in the sand on the top of the dune. We chatted for some time, discussing our epic camel trek and potential desert parties until the sun faded in the sky and our voices faded along with it.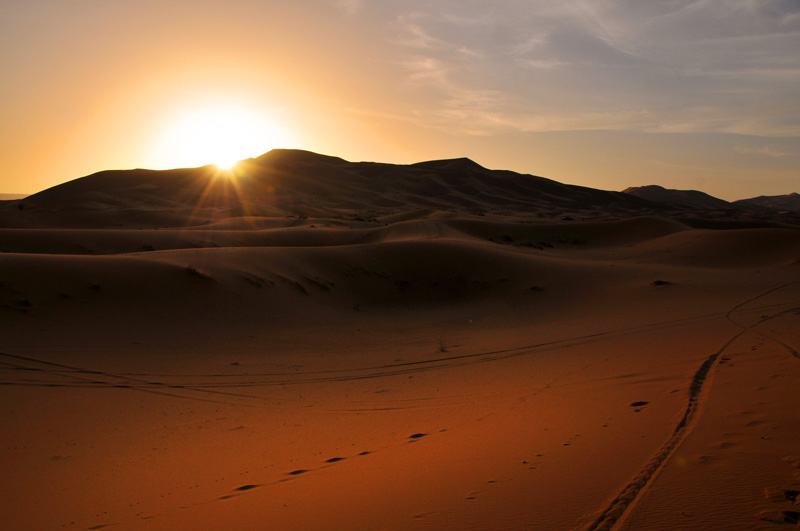 Then, a cow bell rang; it was time for dinner.
Dinner was set at a long wooden table made up of two smaller round tables, lit by candles and lined in tree stumps and small wooden chairs.
First, came a round snacks such as nuts and popcorn (which we demolished immediately and tried to steam from the other side of the table). Then came several baskets of steaming hot bread with a choice of savory olive oils and fresh olives. Next was a Moroccan salad consisting of separate piles of assorted vegetables on a platter including cucumbers, tomatoes, onions and carrots, as well as rice and potatoes. Then a delicious vegetable soup appeared, perfect for dipping the warm bread.
The main course was comprised of large skewers of meat along with what ended up being one of my favourite dishes in all of Morocco; a stewed Berber chicken recipe, mimicking a tagine, yet sporting a lesser layer of steamed vegetables than usual. As if we weren't already full enough, they finished it off with a pile of fruit.
Somewhere in the mix of it all, a mischievous gang of kittens appeared at our feet and circled us with their meows and small cries of hunger. There had been an ongoing theme of swarming cats during meals throughout our Moroccan road trip, but I was slightly surprised that they had found us in the desert.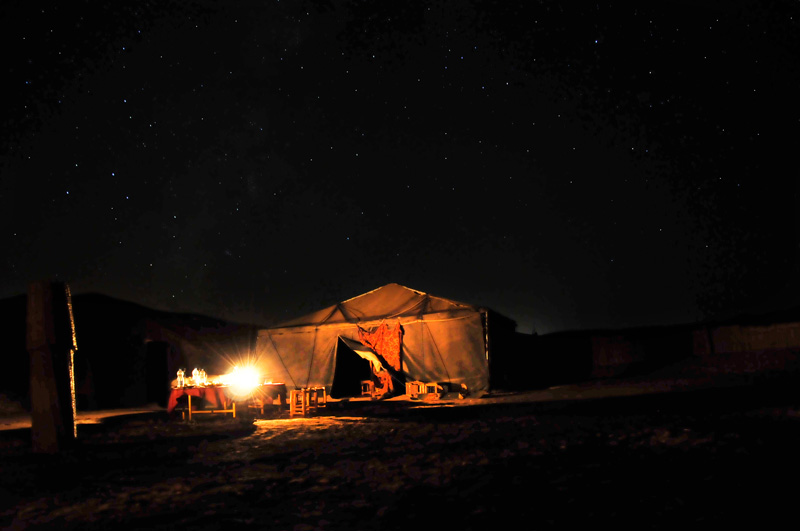 Almost on queue at the moment that we were all about to roll off our seats and onto our absolutely gorging bellies, our Berber guides invited us over to the fire pit. We were able to spread out comfortably on chairs and long cushions.
Then, the show began.
The fire roared and the Berbers pounded away on their drums and sang in unison. Song after song, we all sat in a circle, enjoying the music and taking in the desert night atmosphere.
Members of our group had a chance to play with the Berbers, until they called it a night and we took over completely. We couldn't help but laugh when songs from the Spice Girls and Hanson started echoing off of the neighbouring dunes, but eventually it was time for bed.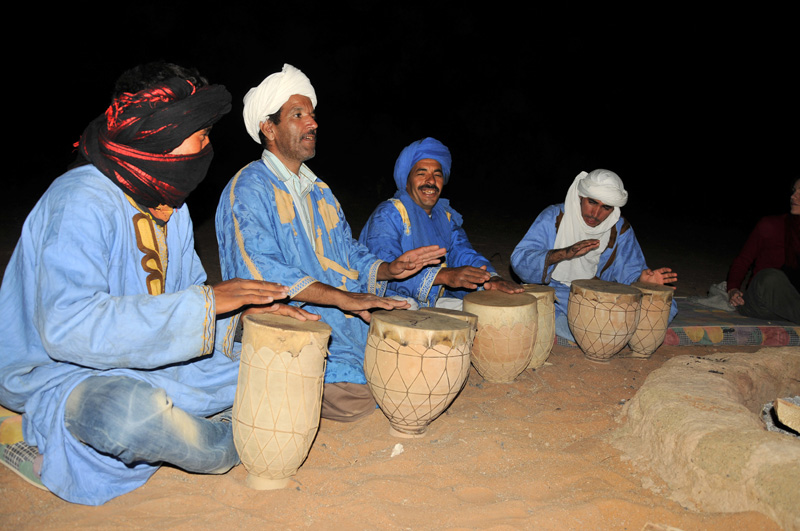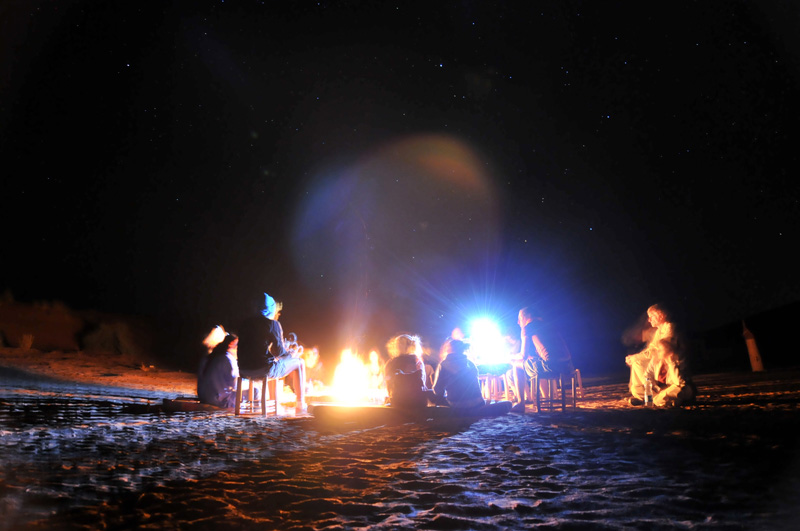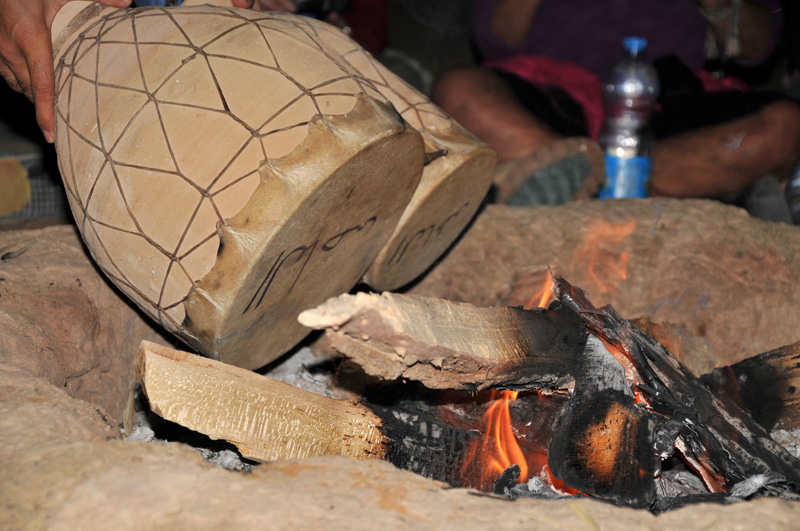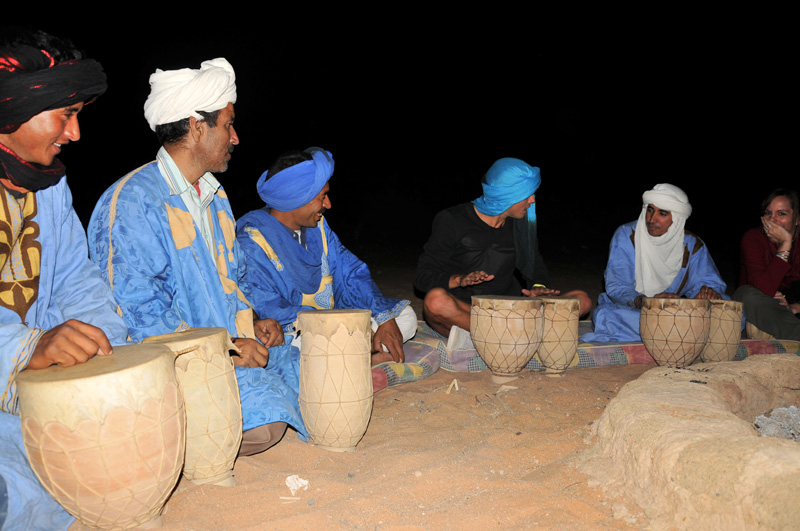 I dragged a thin mattress back out to the fire pit, made a pillow out of my scarf and pulled my blankets up to my chin, before snuggling in for the night. Spending the night beneath the stars in the Sahara Desert is one of the most unforgettable experiences of my entire life.
This trip was made possible by Busabout.
All thoughts and opinions are my own.