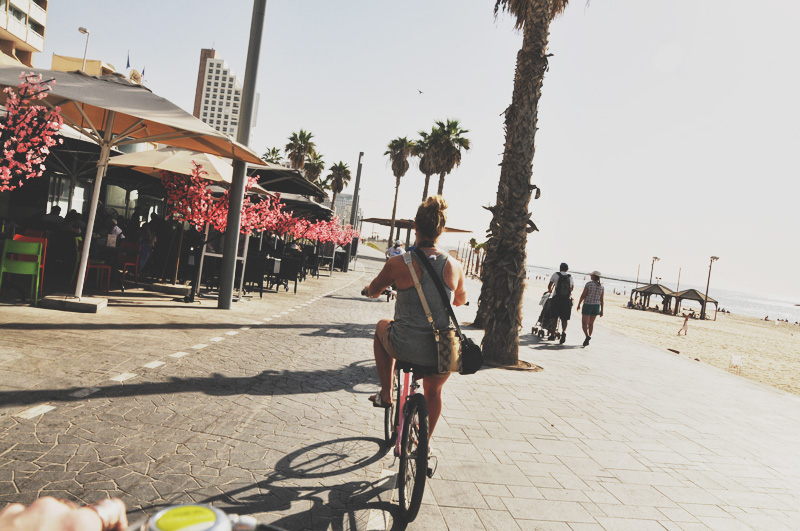 On my first day in Tel Aviv I found myself on a 17km bike ride around the city over the span of three hours. It was the best introduction to the city I could have asked for and it was certainly a great way to beat the jetlag.
Tel Aviv is probably one of the most bicycle friendly cities I have ever been to.
With bike lanes galore, friendly locals (that respect cyclists) and a well spread bike rental system, I would happily choose a bike over a car in Tel Aviv.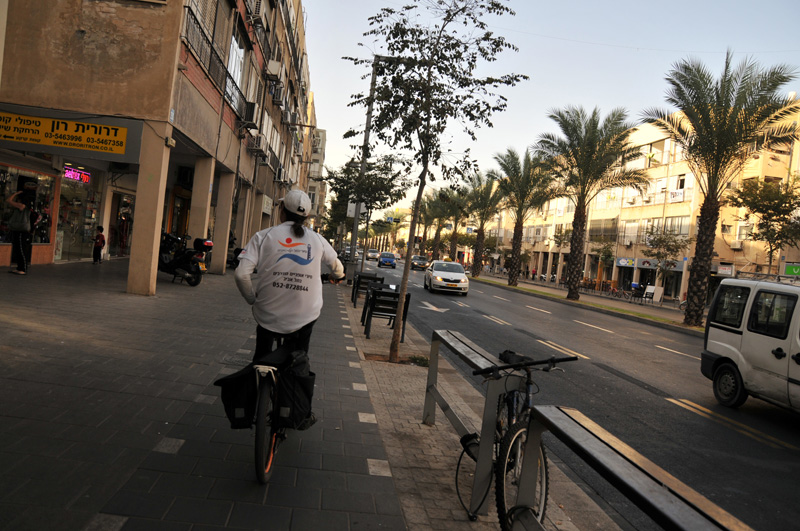 TLV Bike Tours promises guided bicycle tours conducted on comfortable cycling trails along Tel Aviv's exciting beaches, the bohemian Neve Tzedek neighborhood, Tel Aviv "white City" and its boulevards, the Yarkon Park & more.
The Route:
Beginning at the Mystic Rose Café, Bar and Flower Shop at the Hayarkon Estuary Promenade, our tour departed along the main Tel Aviv promenade to the "Tachana Compound"; the old Tel Aviv Restored Train Station.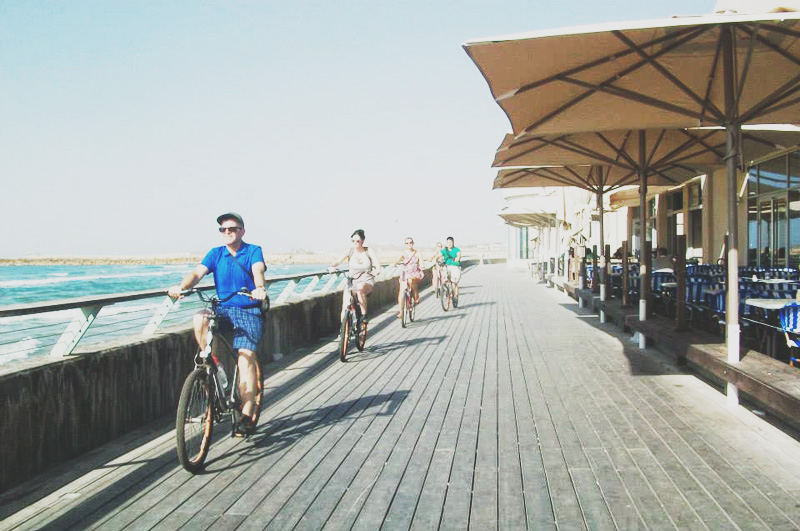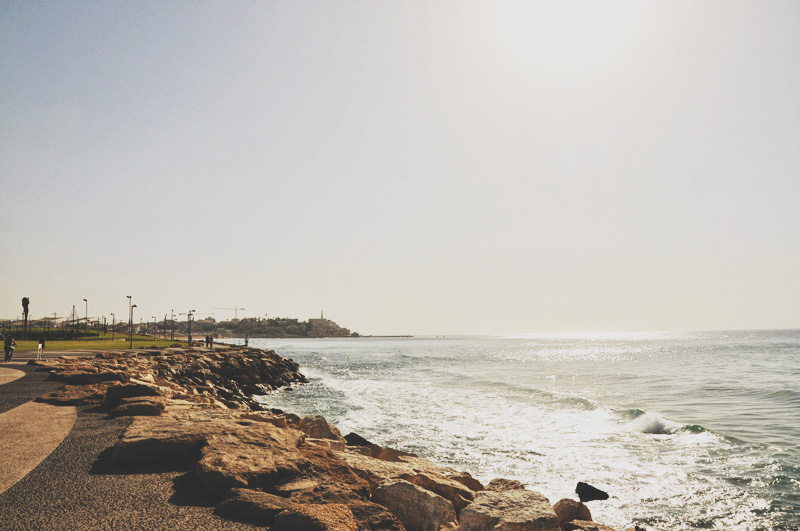 Tel Aviv's main beach promenade rivals that of Venice Beach with incredible beaches and views along the way.
I felt like I had been tricked by the flight path and had suddenly appeared in California. Yet, instead of the Pacific Ocean I was coasting along the warm waters of the Mediterranean and loving it.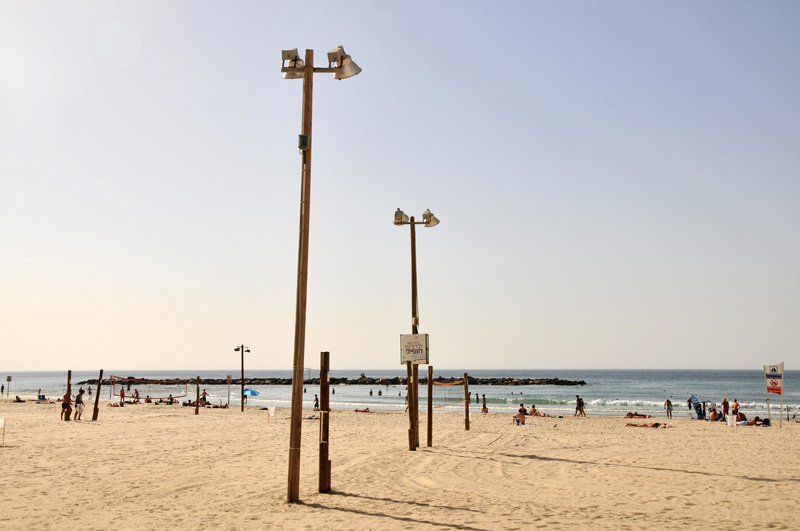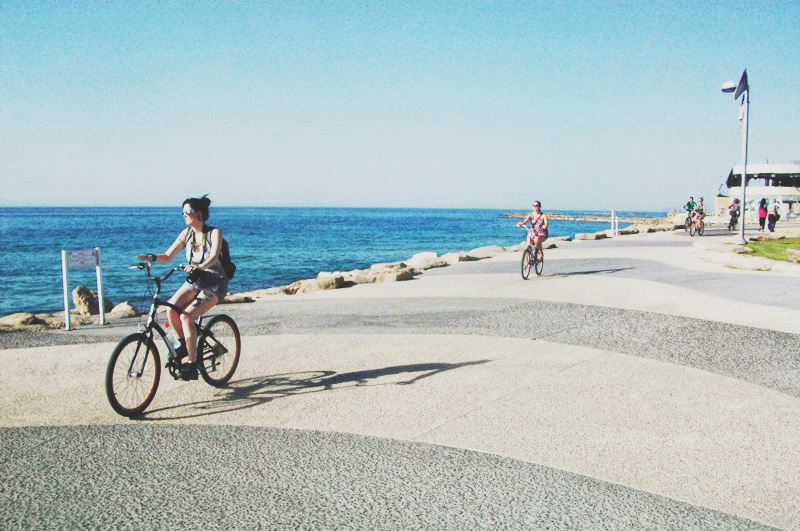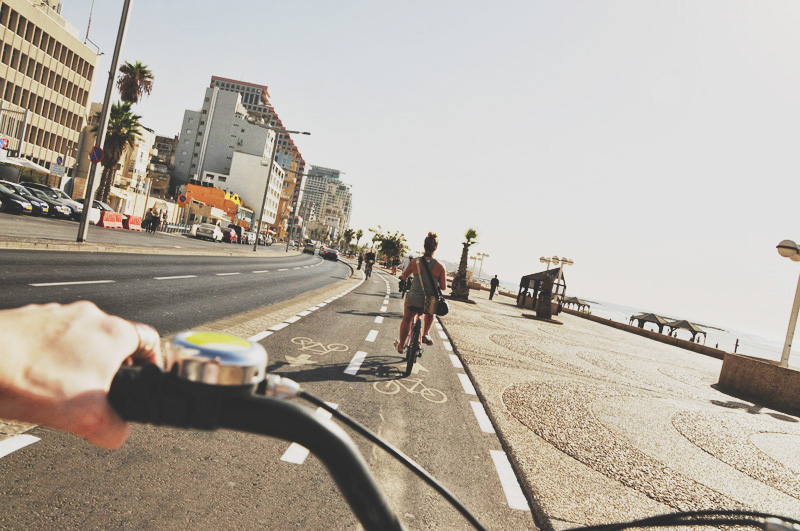 The old train station was a great place to take a break. We parked our bikes, wandered across the old rails and made a quick stop at the public toilets before hitting the pavement once more.
We proceeded through narrow alleys and inner side streets into Neve Tzedek neighborhood & the Suzanne Dellal Centre for Dance and Theatre.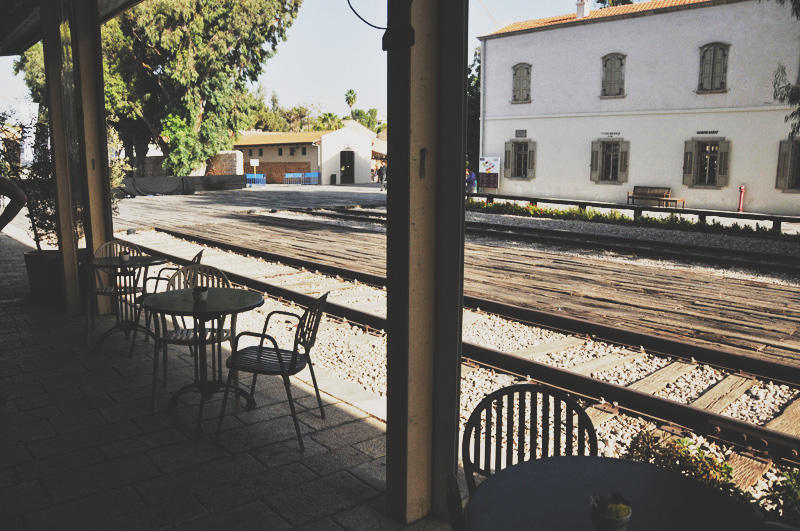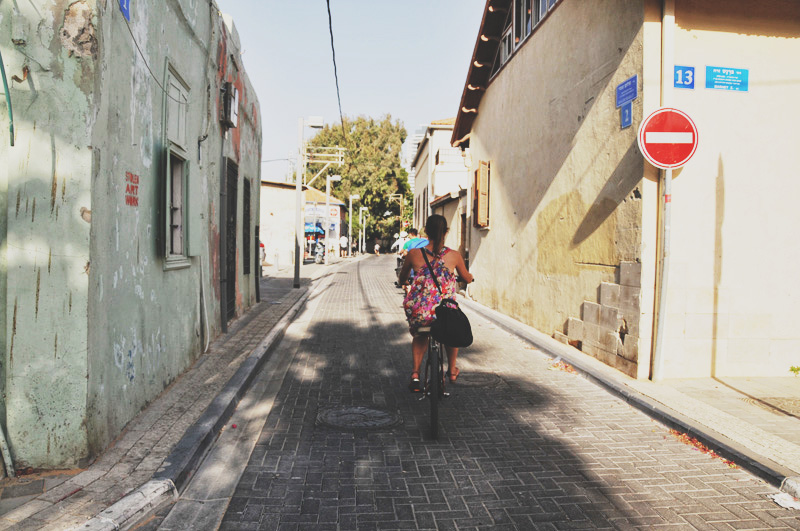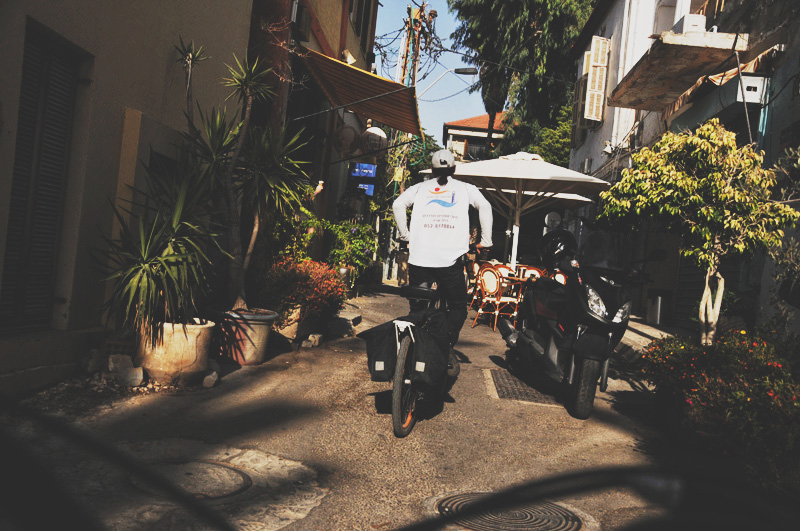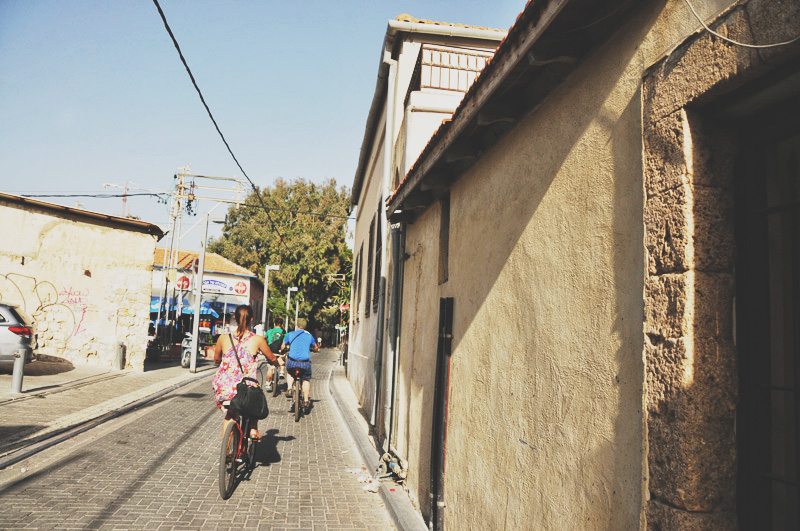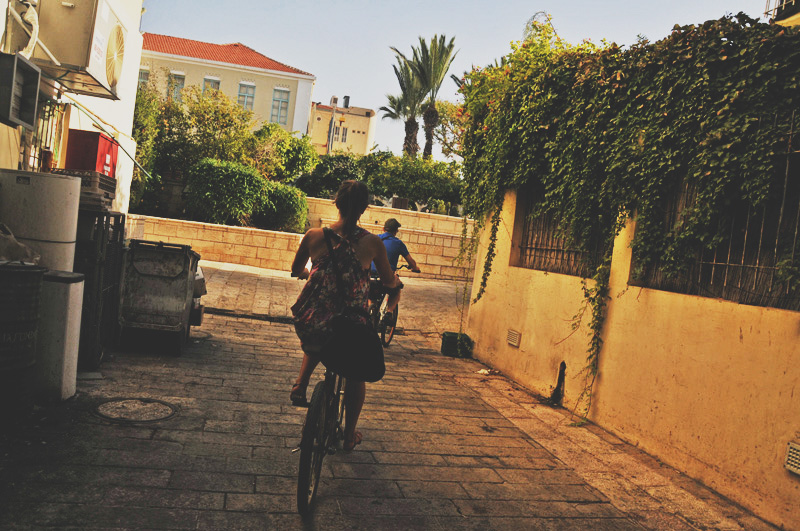 One of the best parts was biking along Rothschild Boulevard to destinations like Rabin's Square, Ben Gurion Museum.
The Boulevard is the main street of the city and provides wide bike paths  along a tree lined street filled with outdoor cafes and shops.
With only a few small controlled intersections to cross along the way, it was easy riding.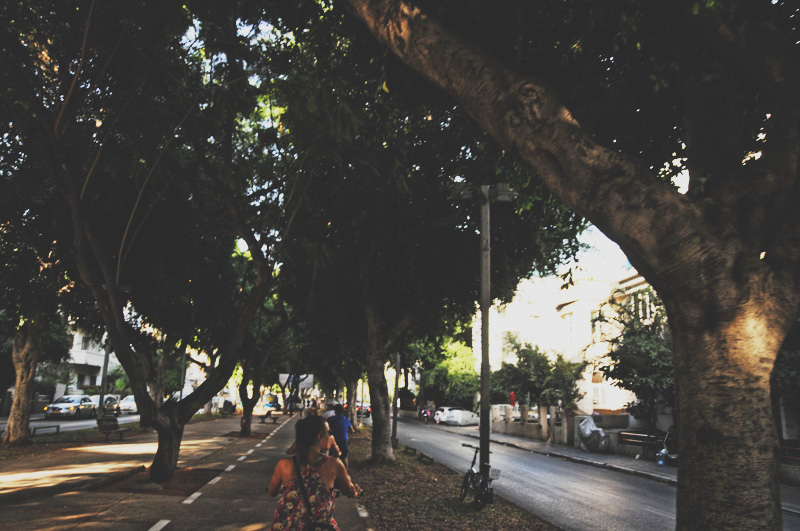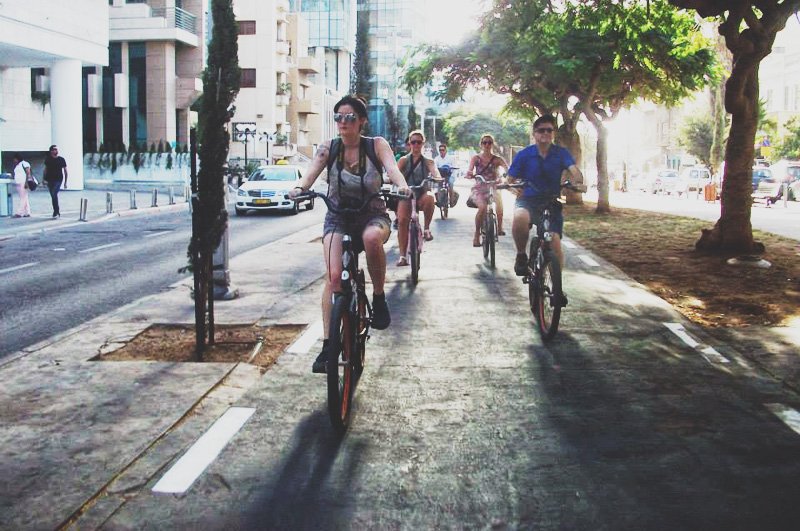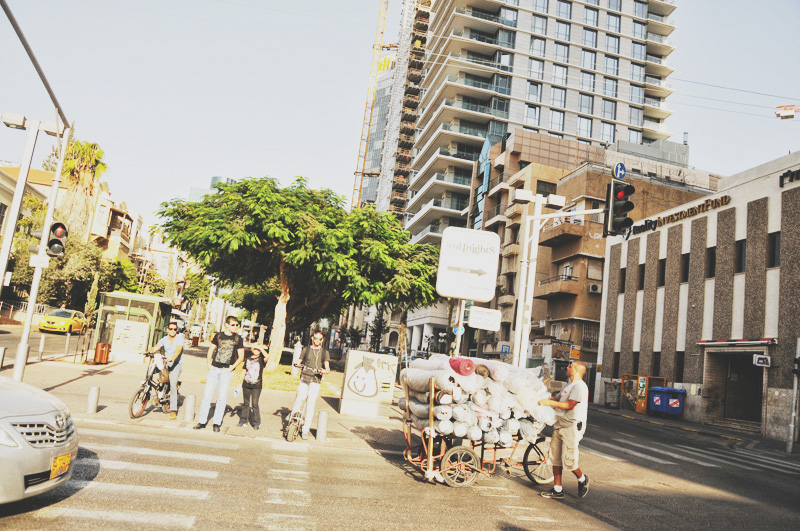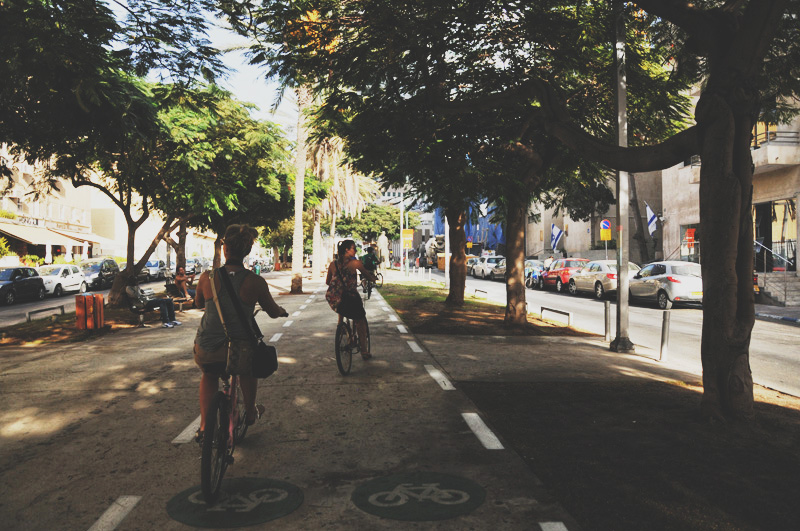 At the end of the Boulevard we biked up and down the HaYakron River eventually arriving back to the Mystic Rose for a celebratory beer on the patio as the sun began to set.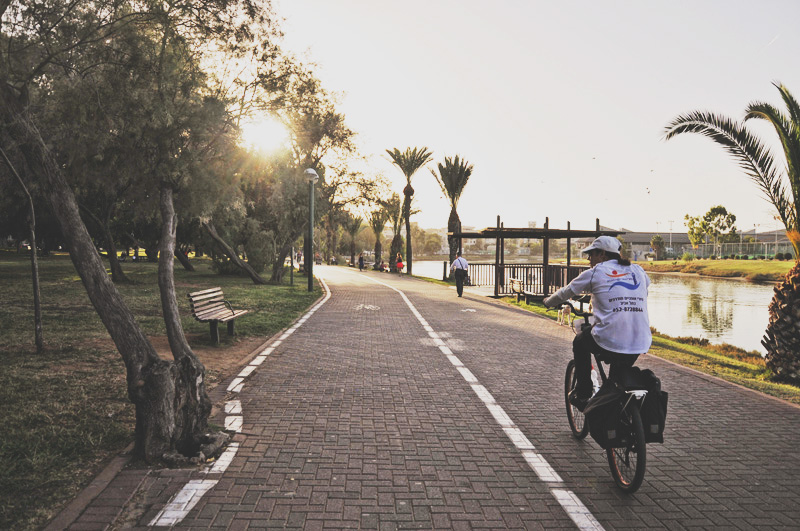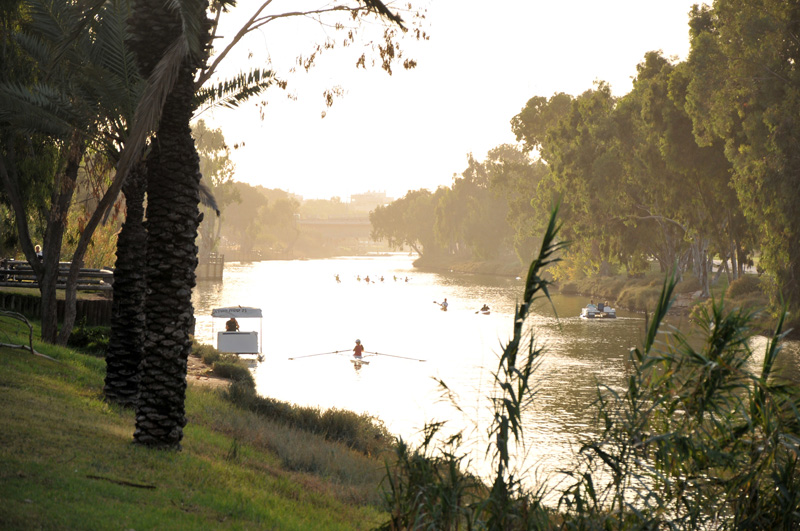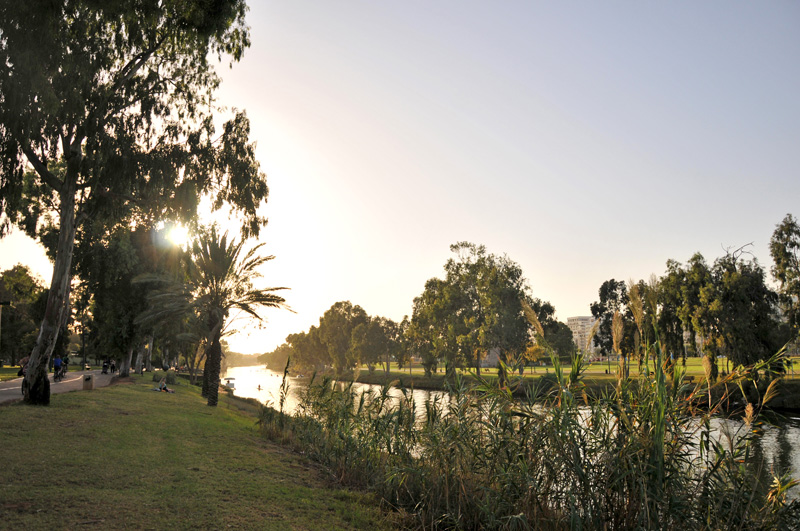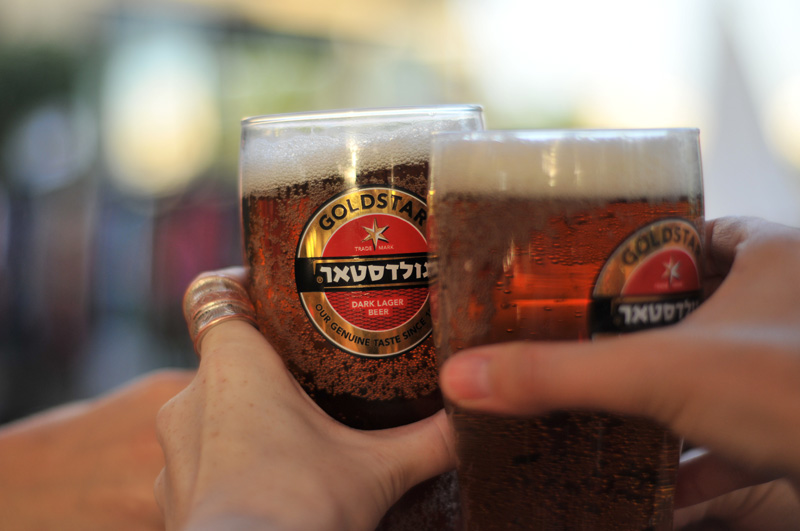 Biking around Tel Aviv was absolutely the best way to see the city.
Walking 17km was not something I wanted to do after an 11 hour plane ride (or after an 11 hour sleep for that matter) and I would have missed so much by driving around the city.
Being on a bike allowed me to hop off at any time, explore a small neighbourhood or attraction and keep on going while experiencing it through all five senses.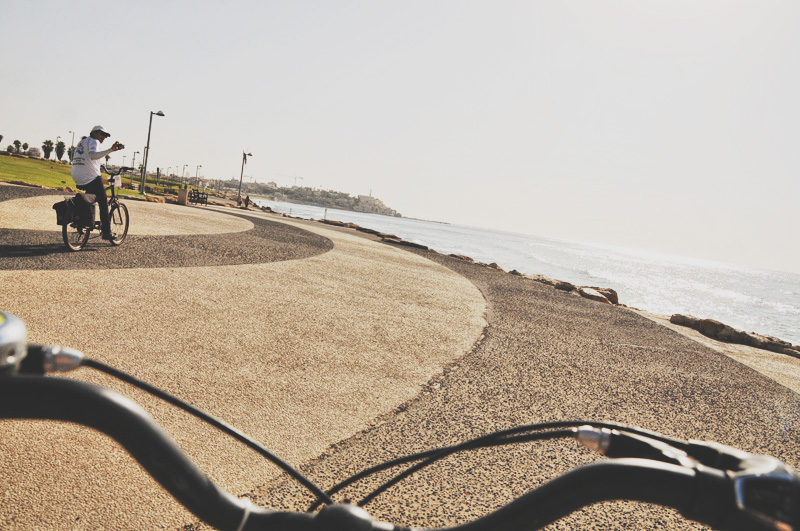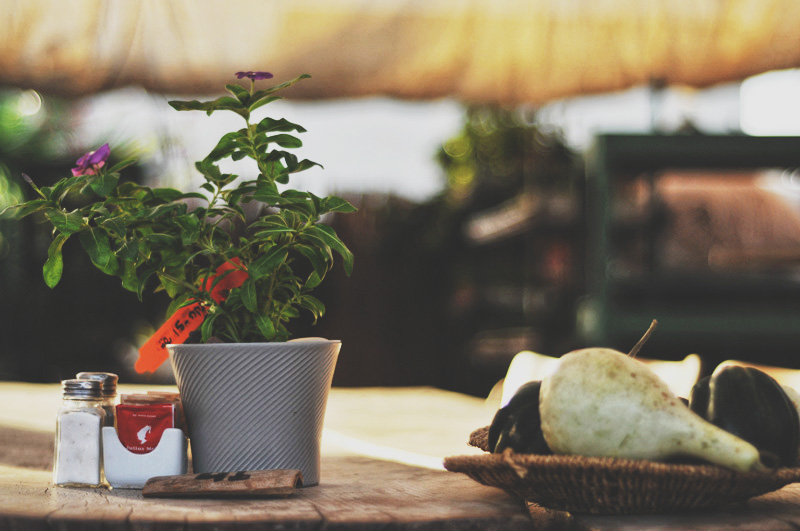 Tel Aviv today has more than 100 Kilometres of bicycle paths, a variety of museums and heritage sites, a beautiful promenade along the sea, large park and lots of history.
When TLV Bike Tours combines it all together with comfortable bikes, you get a fascinating day trip that will let you enjoy much more city sites in much less time.
Enjoy light and easy riding on comfortable trails, accompanied by many breaks for explanations and it doesn't even require strong physical fitness.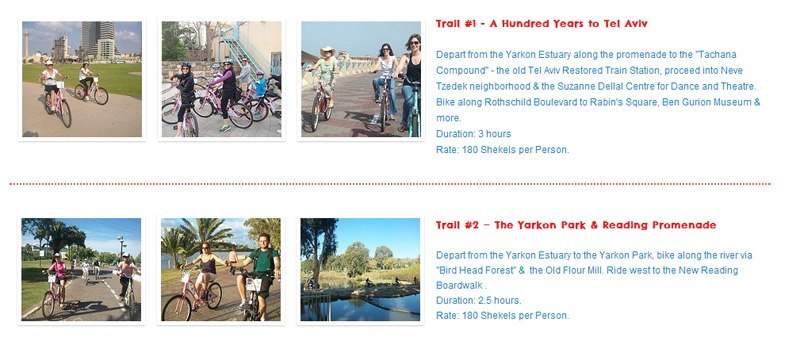 Thanks to TLV Bike Tours for the photos of me.
Photos incuded link back to their website.
—

This trip was made possible by the Israel Ministry of Tourism.
All thoughts and opinions are my own.
Have you ever been on a bike tour while travelling?