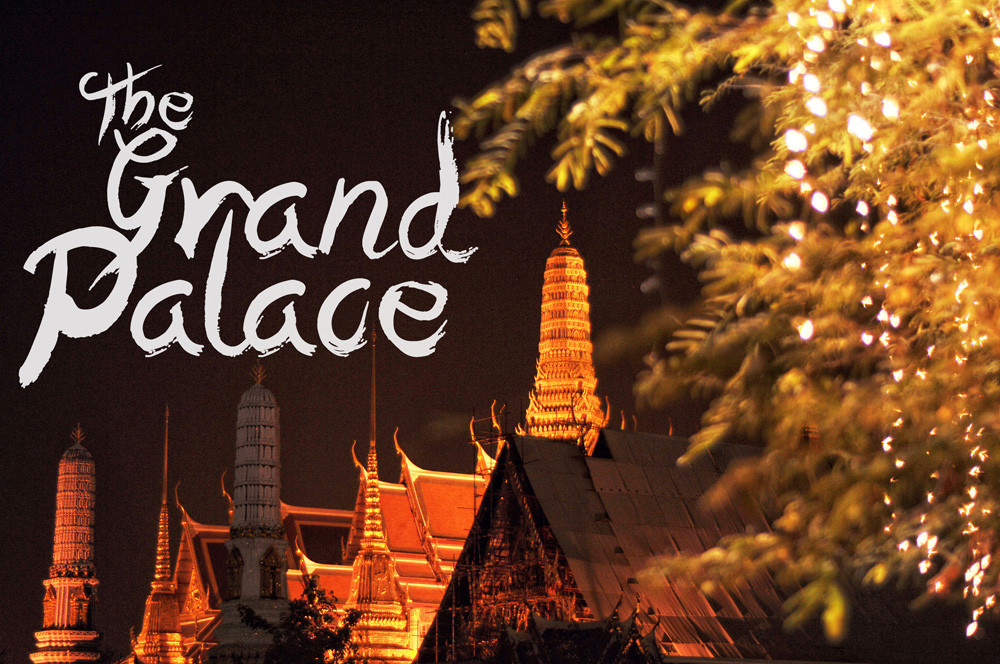 Day 1 on my Contiki Thailand tour meant it was time for temple and Buddha hopping around Bangkok, and first up was the Grand Palace.
Rather than being a single structure like it might sound, the Grand Palace is made up of numerous buildings, halls, pavilions set around open lawns, gardens and courtyards. It is divided into several quarters: the Temple of the Emerald Buddha; the Outer, Middle and Inner Courts and the Siwalai Gardens quarter. Tough it is one of Thailand's most popular tourist attractions, it remains a working palace, with several royal offices still situated inside. And, it is grand.
I probably would have gotten lost among the shiny golden statues had I not been following our guide, or perhaps hid out in one of the many shaded wats. Just when you think there couldn't possibly be more to see, there are a dozen more colourful structures reaching up to the sky around another corner. The Grand Palace is a labyrinth of Royal bling.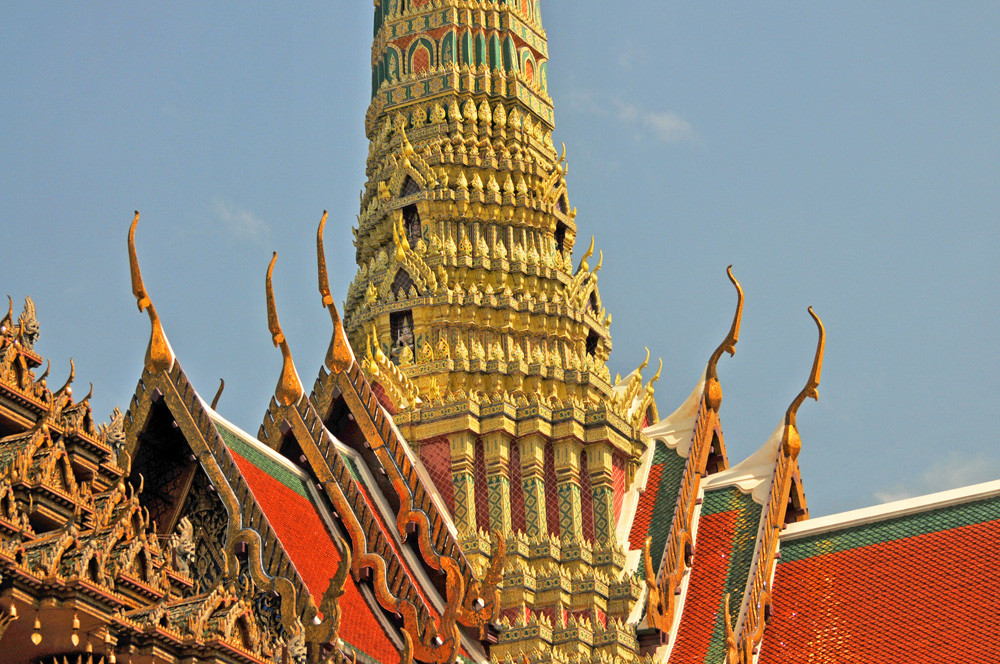 You may not have heard the name "Wat Pho", but chances are you have heard of the giant reclining Buddha that calls it home. His name couldn't get any more literal, and he probably couldn't get any more enormous. I don't think I've ever seen a statue that size in general, never mind a beautiful shiny golden Buddha.
If you can manage to drag yourself away from big Buddha, the rest of the Temple grounds are pretty amazing. Wat Pho is named after a monastery in India where Buddha is believed to have lived. Prior to the temple's founding, the site was a centre of education for traditional Thai medicine, and statues were created showing yoga positions.
Next to the reclining Buddha is a small raised garden holding a Bodhi tree which is said to be bread from the original tree in India where Buddha sat while awaiting enlightenment
If you only had one day in Bangkok and were allowed to visit only one temple–I would definitely suggest Wat Pho. Totally worth it.
My favourite moment was when I was standing alone taking a photo of one of the rooftops and my guide came over and pointed to a doorway, telling me to go look inside. I walked into a completely empty courtyard and was surprised by what I saw. Dozens of smaller seated Buddhas lined the walls around me, with intricate patterns beneath a slightly worn golden layer.
I stood alone in that courtyard for some time, admiring the Buddhas.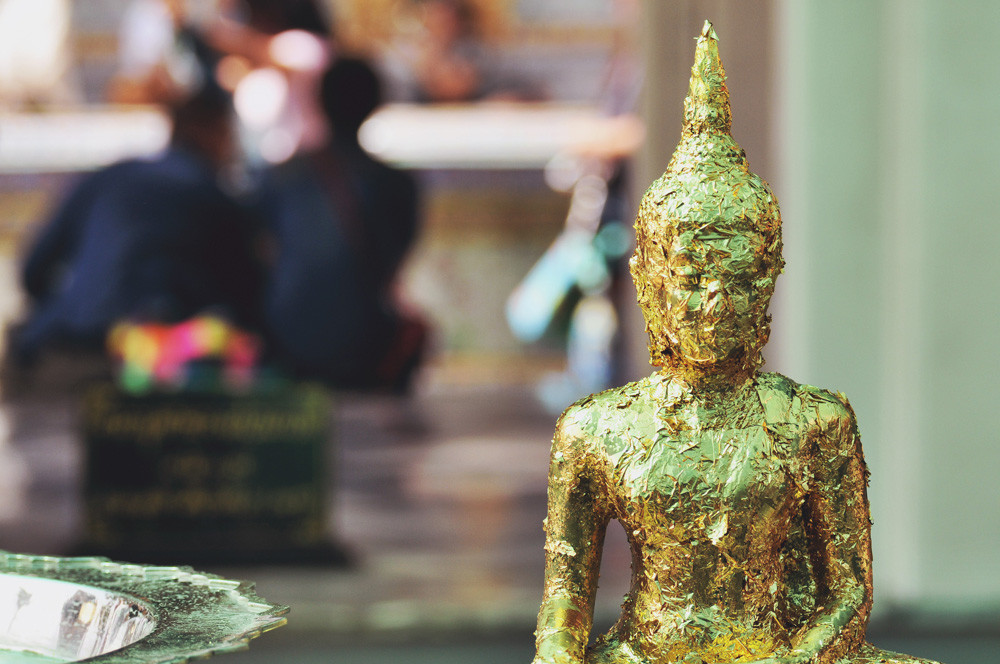 Traditionally, a person should make a wish while praying and then place a thin piece of gold paper onto the Buddha statue, as a mark of honour to Buddha's teachings. If the person is in pain and is praying for relief, they need to stick the gold paper on the same part of the Buddha statue where they have pain.
I, however, made my wish and ended up getting the gold paper stuck all over my fingers instead. Apparently that's bad form.

This trip was made possible by Contiki. 
All thoughts and opinions are my own.
Visit Bangkok on your own Asian Adventure.
What's your favourite Temple?