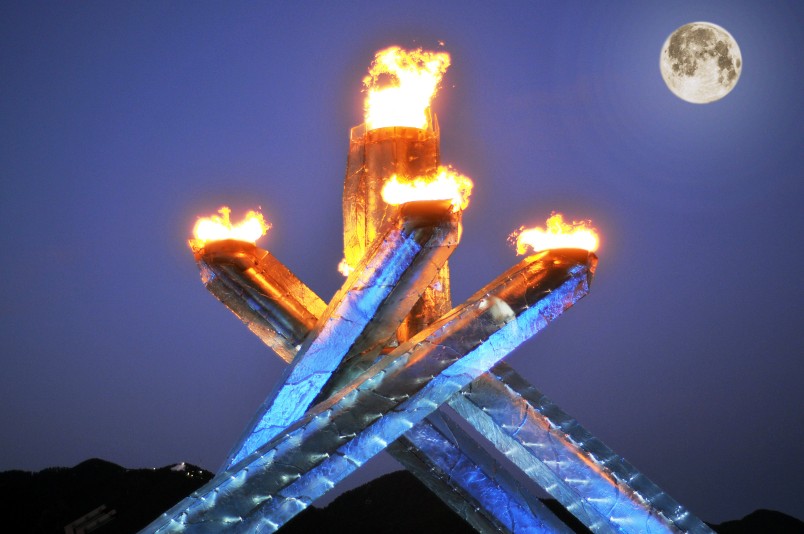 In February of 2010, the Winter Olympics had arrived in Vancouver, British Columbia, and so had I. After beginning our 11 Day Train Journey and Cross Canada Adventure, my best friend and I had safely arrived at the train station, in the jam-packed city of Vancouver, B.C.
Upon stepping off the train, we were immediately whisked away in the stampede of passengers that were either really excited to be in Vancouver, or really excited to finally be off the train. We gathered our luggage, exited the front doors, and walked across the wide station entryway. Looking up eagerly, at the skyline in front of us; we took our first steps into the city of Vancouver.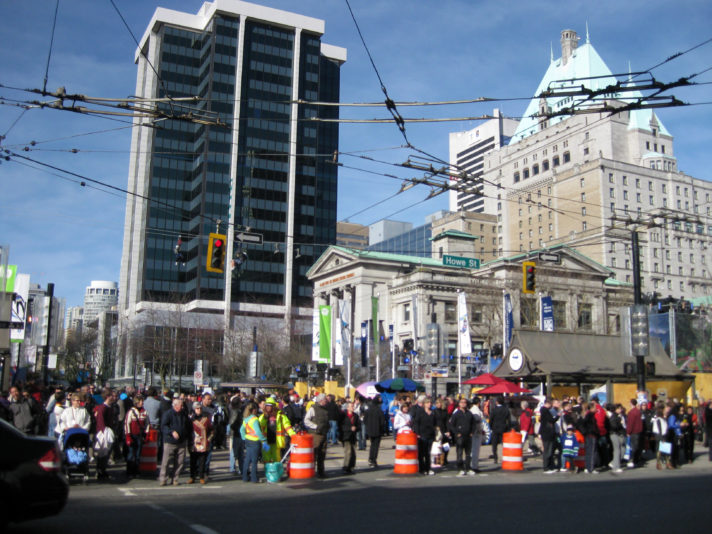 We crossed the street and climbed the stairs of the sky train to ride the rails downtown. As the train whipped around corners, we got out first glance of the massive, pulsing crowds surrounding the Olympic stadium below us. We arrived at Granville Station and made our way to street level, emerging into another thriving street.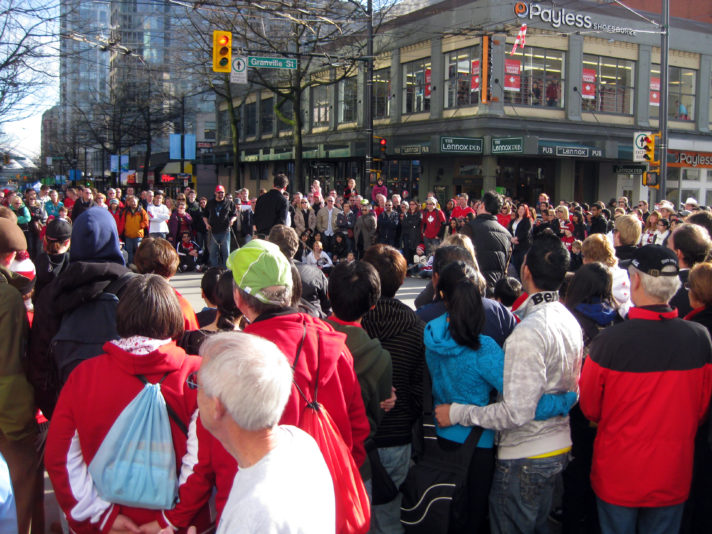 By the time we found our hostel, we had already witnessed street performances, flashing police lights, cheering fans and hundreds of patriotic visitors. It seemed that everyone was wearing a flag or jersey representing their home country, and the majority of them were Canadian. That was just the beginning.
After we dropped our backpacks off at the SameSun Hostel, we headed out in search of a good Tattoo Parlour. It didn't take long until we stumbled upon a couple of great shops, just up the street, and went in to get a little work done. What's a better souvenir for your Cross Canada Adventure and Vancouver Winter Olympics than a tattoo?! (Mine is the world map)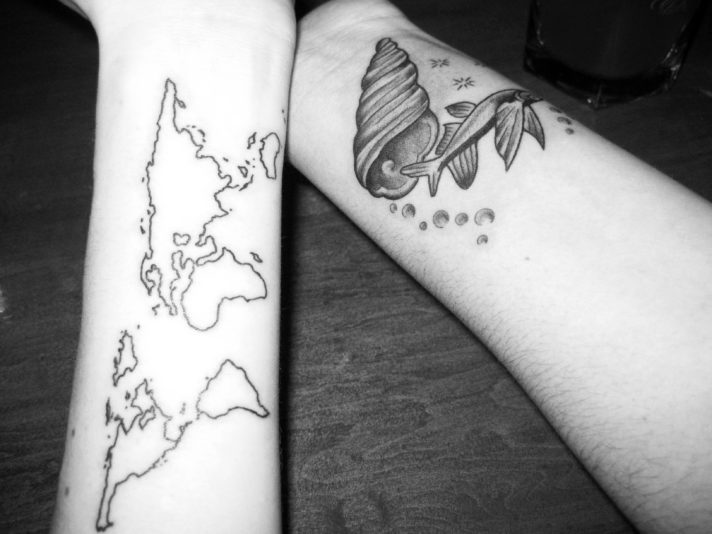 We spent our first night at the SameSun Hostel, but unfortunately it was all booked for the rest of our stay. We still ended up spending most of our time at the Beaver Restaurant and Lounge during the nights.
Even though we weren't technically guests anymore; they still knew us by name, and asked if we wanted "the usual table"? Food was discounted, and bar tabs magically diminished between the register and our stomachs, because bills came out to $18.00 for 8 double drinks and $10.00 for 6 pints!
And what better way to end the night than a spontaneous party-rickshaw dance party?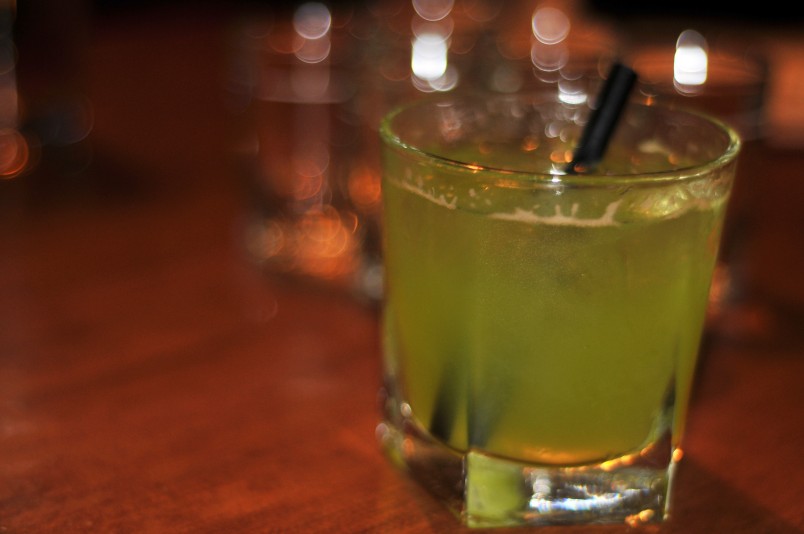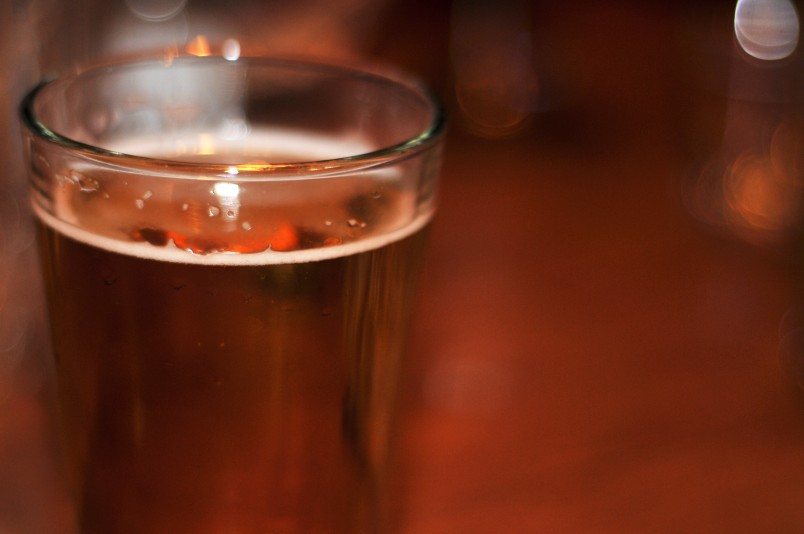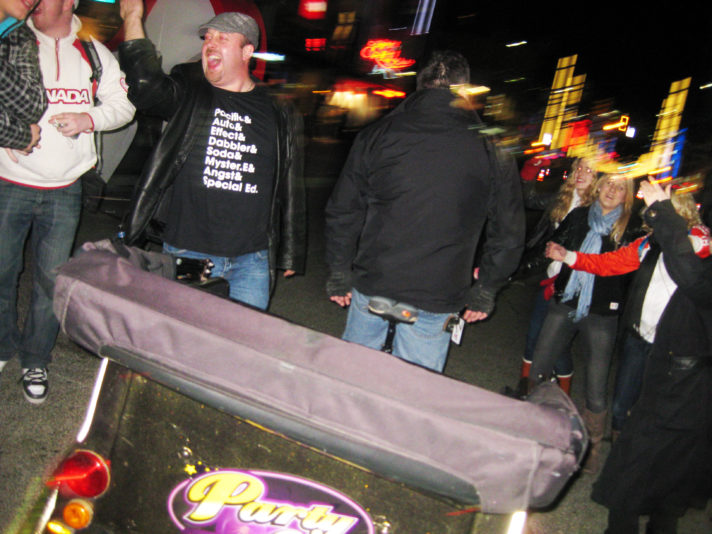 The second night turned into an all-night adventure, as it also turned out that EVERY hostel and hotel in the city was fully booked. With nowhere to sleep, we wandered the streets for hours, with no real plan. As time passed the crowds dwindled and we started camping out in fast-food booths and all-night café sofas. The best sleep I got that night was a 30 minute cat-nap in an empty Tim Hortons. Needless to say—it was uncomfortable, and I drooled on the table.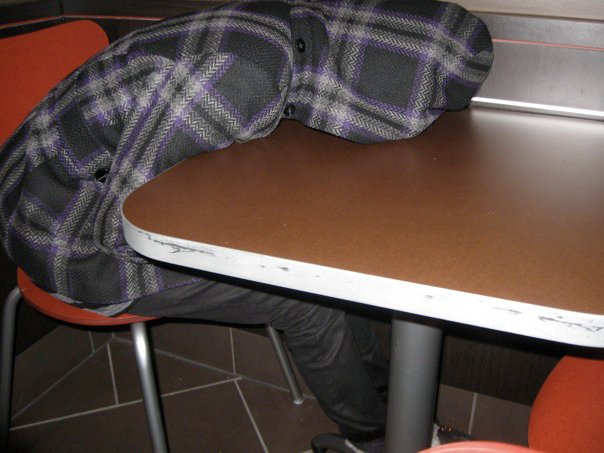 The night after our Timbit-style "accommodation" was spent relaxing on
Bowen Island
, and catching up on missed sleep. Time flew by, and before we knew it—we were catching our departing, Toronto-bound train and leaving behind the crazy city that we got to know so well.
We nearly missed the train (that only leaves every three days) after a mad dash through the city, and a free (shh!) metro ride to the station. We boarded with heavy breaths, teary eyes, and an energy that meant we wouldn't be sleeping that night.