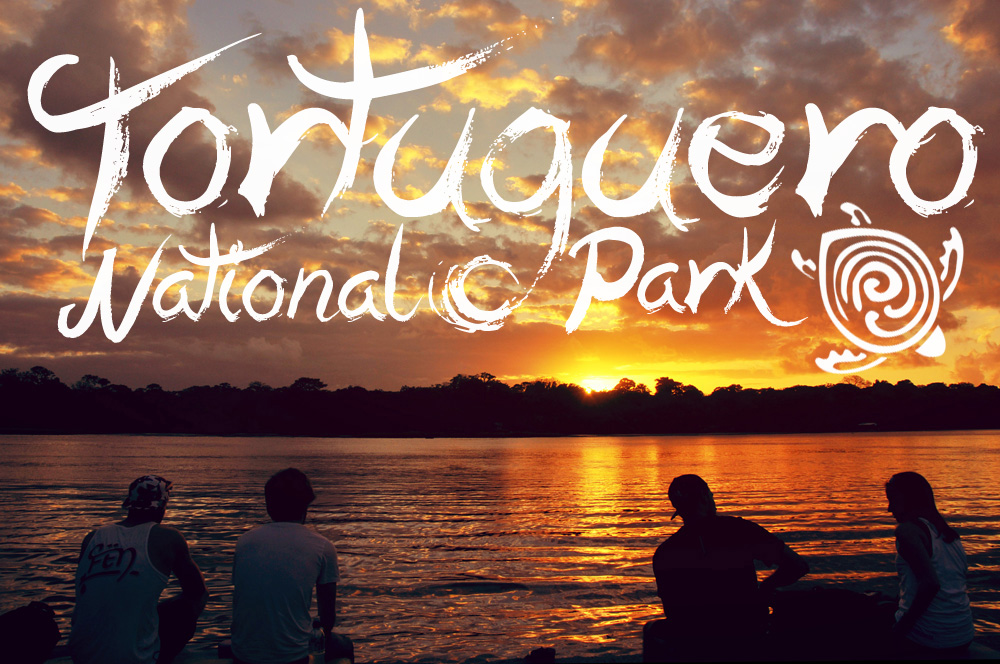 I previously went into detail about my experience working with the Sea Turtle Conservancy in Tortuguero, but didn't get a chance to talk about the rest of my time in Tortuguero. The beach and the sea turtles may be a big draw, but Tortuguero is so much more than that alone. It is a National Park, a series of canals and wetlands, a jungle, a village, a home to many, and a location unique to any other in Costa Rica.
On my Contiki tour, we spent two nights and three days in Tortuguero, taking in as much of the surroundings as possible. There were early mornings and even later nights, but it was well worth the lack of sleep to be able to see it all.
Getting to Tortuguero is an adventure in itself. We headed out of San Jose at the not-so-charming hour of 6:30am, drove for an hour, stopped for second breakfast (yes, that's a thing in Costa Rica), and then drove for another hour. We had the chance to explore (read: frolick around taking photos) a banana plantation, before hopping on the 1.5 hour boat ride into the park. If you want to visit Tortuguero, you really have to commit.
Once there, we were greeted at Aninga Lodge with a cold Cocotouch–cinnamon and fresh coconut milk slushies–and checked in to our no less than incredibly impressive stilted jungle bungalows. It felt as if we had entered the set of some jungle based film and either Baloo the bear was about to appear singing bare necessities, or Tarzan was suddenly going to come swinging over my head. We spent the late afternoon exploring the Village of Tortuguero; a vibrant and colourful little town nearly forgotten by time. We wandered the streets, ventured into small alleys, climbed over tangled roots and retired boats along the shore for the perfect photo, and watched the most amazing and fiery sunset over the river.
Tortuguero truly is paradise. There are no cars or streets and nature is literally bursting into town. On one side of the village, rivers and waterways beckon you to paddle deep into the jungle and experience nature unperturbed. On the other side of the village a Caribbean beach welcomes thousands of sea turtles to nest every year.
The next morning--after a 5am alarm of howler monkeys–we found ourselves joining the local village school children as they sorted through the trash bins of the town; keeping a tally of garbage, recycling and other categories, and sorting them accordingly. Admittedly, I was surprised they had such a forward thinking eco-friendly system in this remote location, but we were in Costa Rica after all. I loved that not only were the school children learning skills in green living, but they could then go home and teach their families. It would be amazing if schools all over the world could promote environmental awareness like this. We also had a chance to visit with them in the classroom, as they discussed the mornings work and their recent geography homework on a changing planet.
Later that day, we enjoyed a wildlife spotting boat ride through the winding canals, where we found more birds than we could possibly count and a handful of reptiles and mammals. Even though I was sitting on a boat full of people; the moment that the engine shut down and we simply floated silently in the shady swamp was probably one of the most peaceful moments of the trip.
Between the nesting sea turtles, the jungle mansions, the inspiring school kids and a successful river safari, Tortuguero quickly became one of my favourite places in Costa Rica.
Here are some of my favourite photos;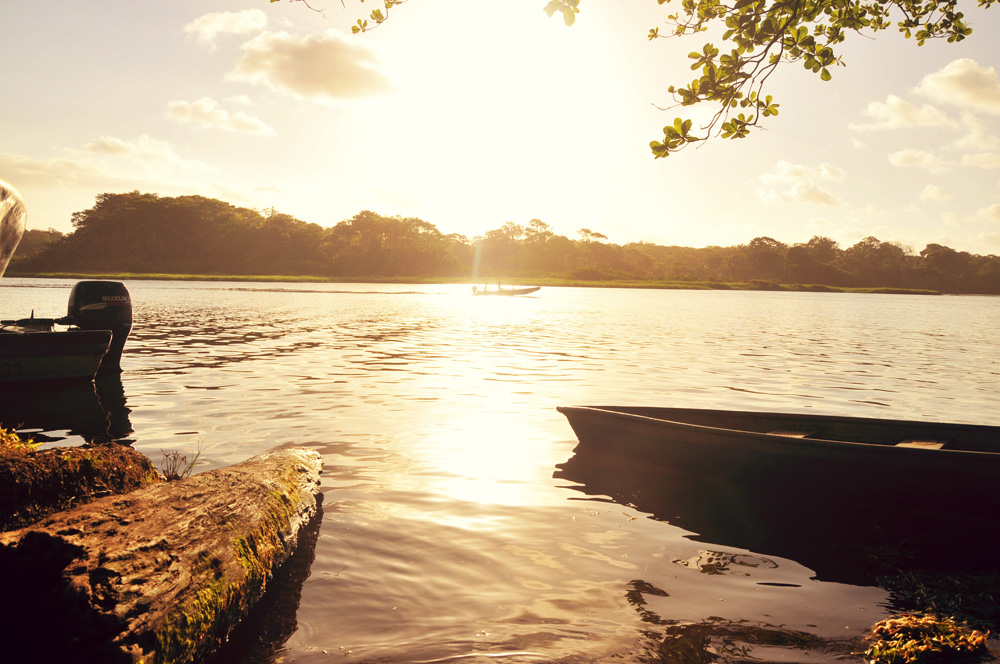 This trip was made possible by Contiki. 
All thoughts and opinions are my own.
Visit Tortuguero on your own Costa Rica Unplugged trip.
Have you been to Tortuguero?