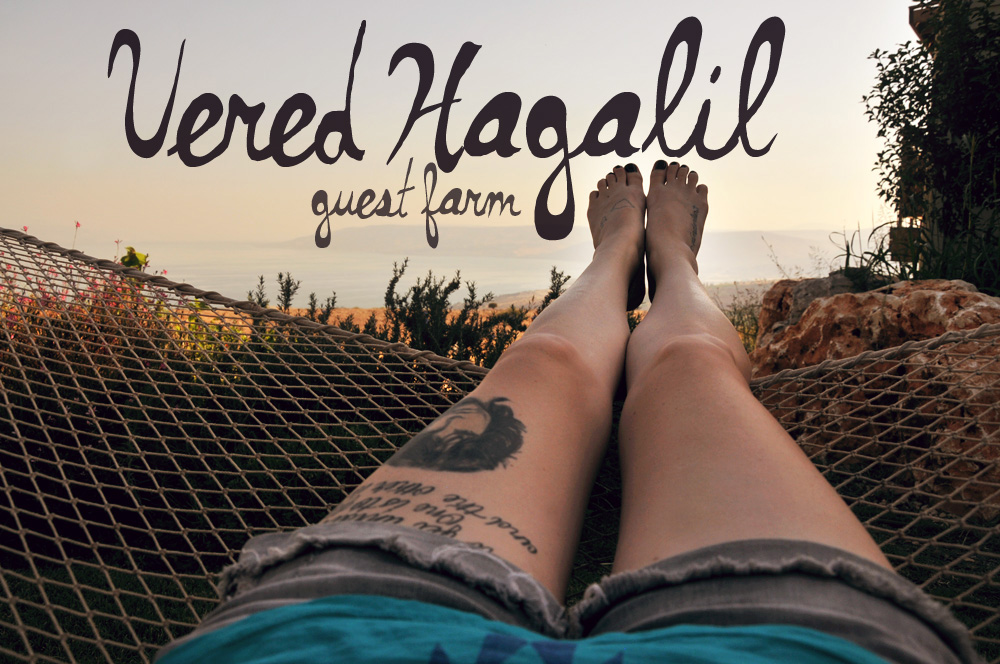 I previously wrote about my first time going horseback riding, in Israel, but never went into detail about the farm itself. However, Vered Hagalil is more than just a horse stable; it is a riding school, guest farm, restaurant, spa and hotel.
After my sunset horse ride, I was lucky enough to spend the night in one of the private cottages on the hillside overlooking the Sea of Galilee. Sunset from the saddle of a horse may have been a truly great experience, but watching a gazelle prance across the tall grass in the rosy hue of sunrise, while sipping a hot tea on my cottage porch is something I'll never forget.
My cottage (#24) was complete with a large living area, a bathroom with shower, a separate bedroom with a bathtub and television, a small kitchenette area with a fridge and coffee maker, as well as a nice porch with doors from the bedroom and living area. The reception provided us with personal mifi's for wireless internet inside out cottages, which worked well and made this little blogger very happy.
The best feature of all? The giant hammock right outside the door. You can guess where I spent my afternoon.
If the horse ride and charming cottage weren't enough, dinner surely raised the bar. Chef Chaim Tibi may just be a culinary genius, and impressed us with juicy steaks, risotto that literally makes my mouth water, thinking about the nibbles I snuck from a friend's plate, and a salad big enough to swim in.
Vered Hagalil easily made the list of my top 10 worldwide favourite accommodations, which is not a list I take lightly.
Here are some of my favourite photos:

This trip was made possible by the Israel Ministry of Tourism.
All thoughts and opinions are my own.
Would you prefer horseback riding
or relaxing on this porch?