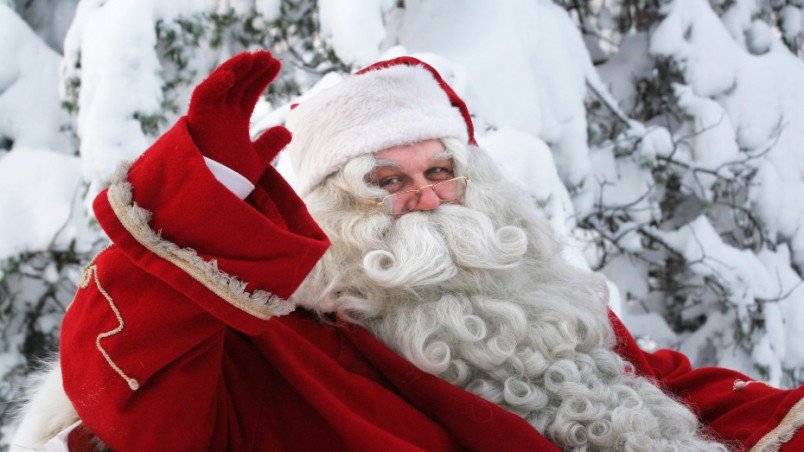 Some say that Santa is from Norway, some say that he lives in Rovaniemi, Finland. Having personally visited his house in Kakslauttanen this year, I would like to believe that this is the place that Santa truly calls home.
It felt like I had been driving down the unploughed road for nearly twenty minutes when we finally pulled into the pine lined drive of the workshop. This wasn't just any old workshop, it was Santa's toy workshop.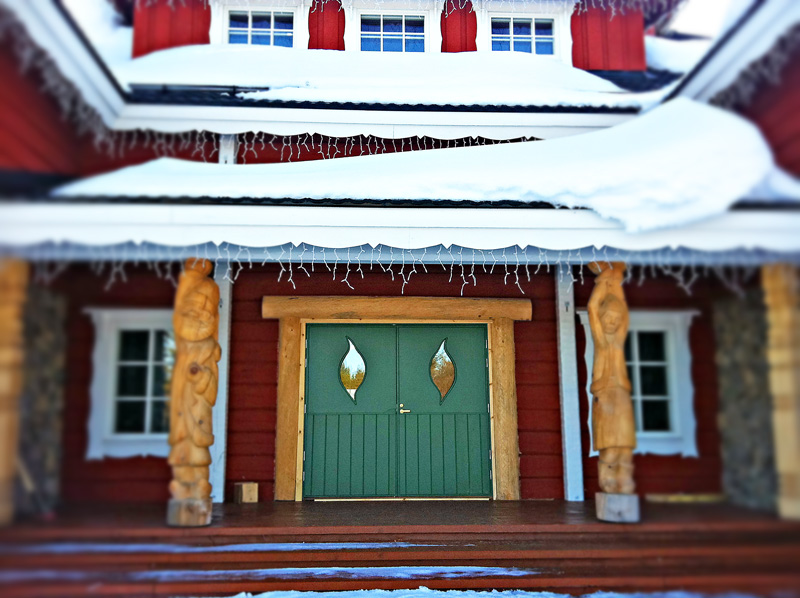 I parked the car and walked up the wide, snowy staircase and ran my hand over the beautifully carved pillars before entering the large doors. It seemed that April was off-season for the elves, because there was no evidence of production or assembly, only an empty room and some tables.
It was a beautiful workshop. On the far end there was the most enormous fire place I had ever seen, with four openings towering over two levels. It was all I could do not to attempt stealing the intricate antler chandeliers dangling over the room, and I immediately wanted a pair of my own.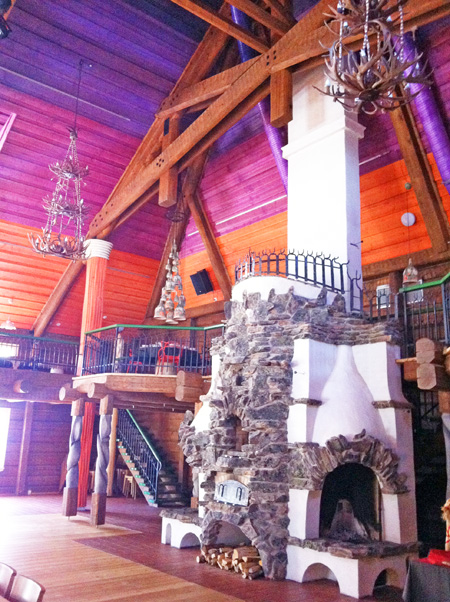 Not a bad place to make toys, or have a party.
In Finland, Christmas Eve is the main event of the holidays, and the night Santa comes. It is spent with the family, decorating the tree, drinking "glögi" (mulled wine) and doing the quintessential Finnish thing, bathing in a Christmas sauna. A visit to Christmas Mass at midnight is customary for many.

While quiet and relaxing quality time with close relatives is preferred on Christmas Eve, visiting friends and eating leftovers is the thing to do on Christmas Day. Partying steps into the picture on Boxing Day, and many like to head out to bars and clubs in high Christmas spirits.
Stepping out a new set of doors, I was met by the elf house. I couldn't help but giggle upon first sight, as it looked like something straight out of  a Dr. Suess book.
The crooked little bright red tower poked its way up to the sky, dotted with tiny square windows and sparkley Christmas lights. I wondered how many elves lived here at a time, and where they were now.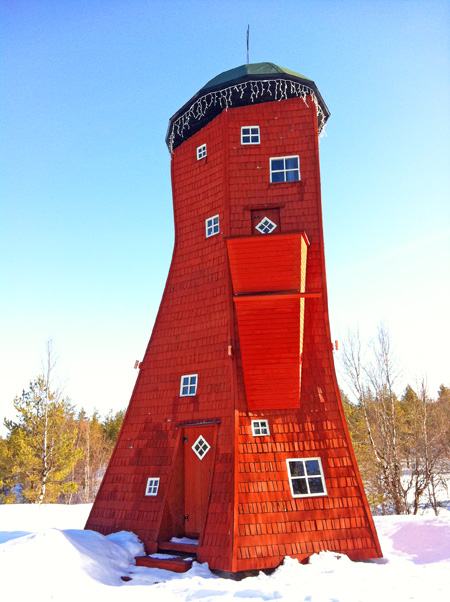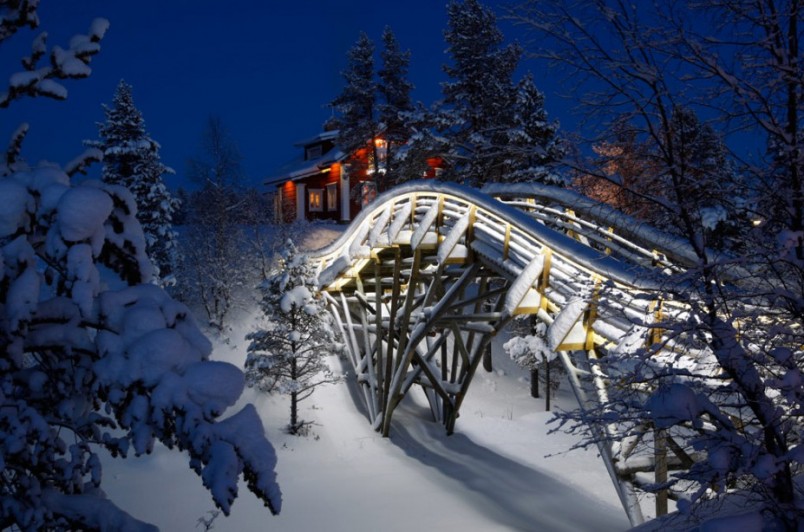 Walking down a system of small pathways through the deep snow and carefully crossing an arched wooden bridge, I made my way toward a cheerful red house. I didn't have to think twice, I knew it right away… this was Santa's house.
Bright red paint to match his suit, wavy white siding mirroring his beard and an overall welcoming glow of the jolly resident himself; I was standing at Santa's front door.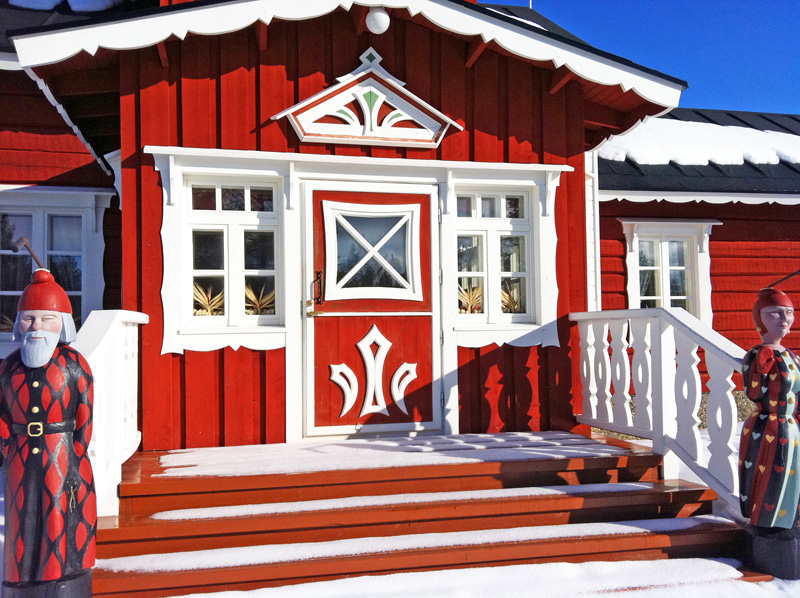 With a slight hope that he might be home I knocked on the door before entering on my own.
Inside I found another large antler chandelier (Santa has good taste), and everything else that I would have expected to see in Santa's home.
There was a brightly lit and wonderfully decorated Christmas tree surrounded by presents beside a large chair draped in red cloth. There was a shelf of children's toys that needed to be fixed and sent to new homes.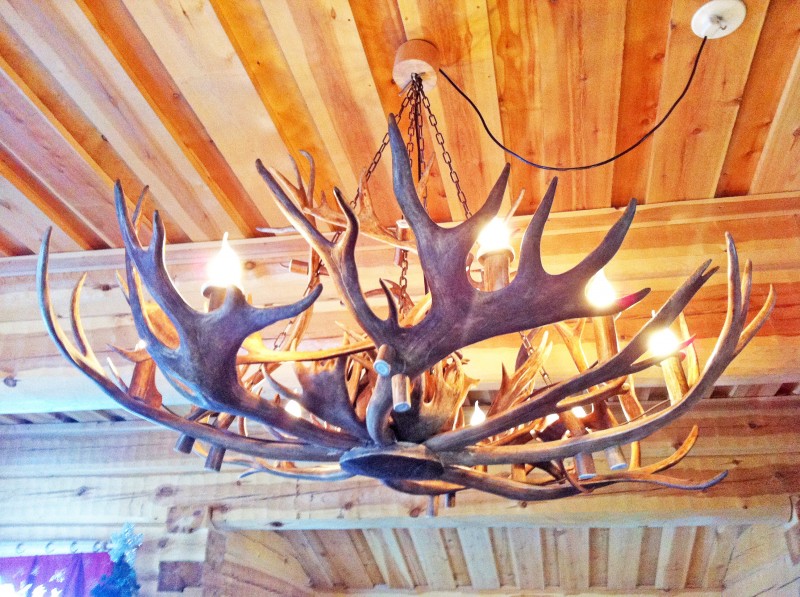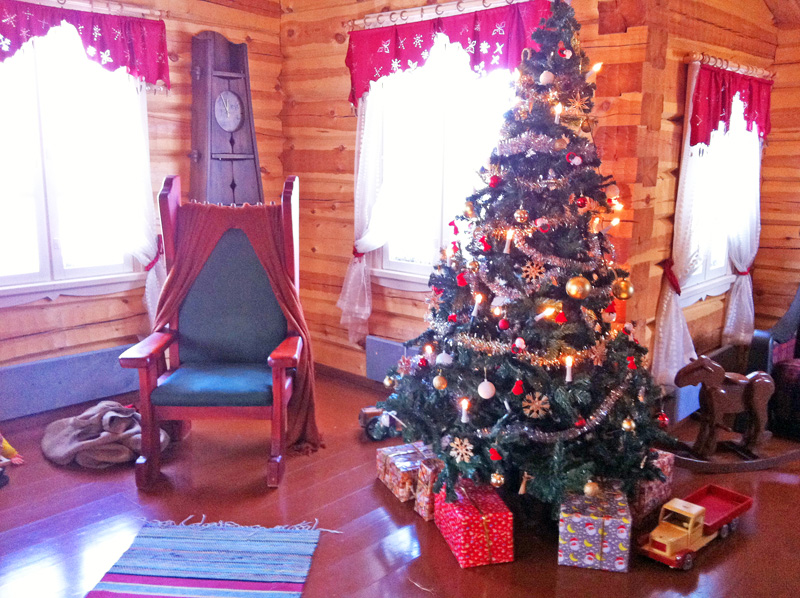 I wandered around a bit, looking at Santa's photos and inspecting his trinkets and decorations, when I spotted a door across the room. I slowly turned the handle and peeked inside. Santa's bedroom.
I'm not sure what I was expecting here–did Santa even sleep? Well if he does, he does so in a large swan bed. Parked up in the middle of the room was a large carved oak bed in the shape of two giant swans, resembling a sleigh.
It was probably one of the most beautifully designed pieces of furniture I had ever seen, and here it was in Santa's bedroom.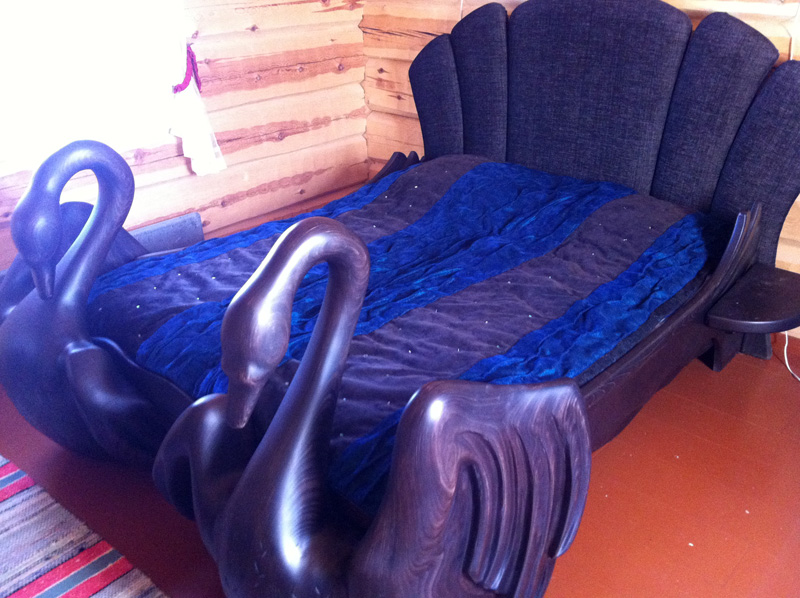 It really was the perfect Christmas setting. The buildings were all thickly surrounded by pine and birch trees, protecting them from the outside world. Not one thing was spared from a layer of fresh white snow, which glistened in the low Arctic sun.
It was virtually empty, aside from myself, and I felt like I was alone in a magical Christmas land.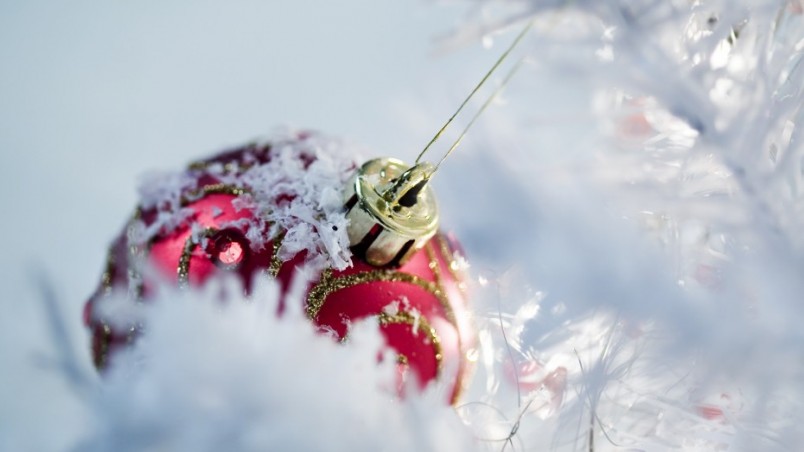 Finland is where Santa lives. Why don't you pay him a return visit for all those times that he came to your house?
—
— 

This trip was made possible by Visit Finland.
All thoughts and opinions are my own.