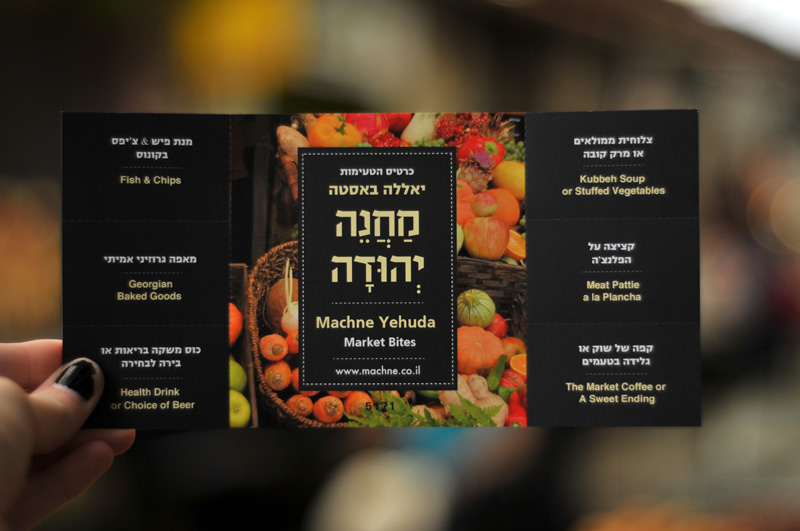 If you're anything like me, you probably didn't expect Jerusalem to be the host of an organized walking food tour.
There's absolutely no reason that made me think it shouldn't be–Israeli food is delicious–Jerusalem just wasn't a place that immediately came to mind when I thought about culinary travel.
But wow, was I ever proved wrong on our Tasting Tour of Machne Yehuda.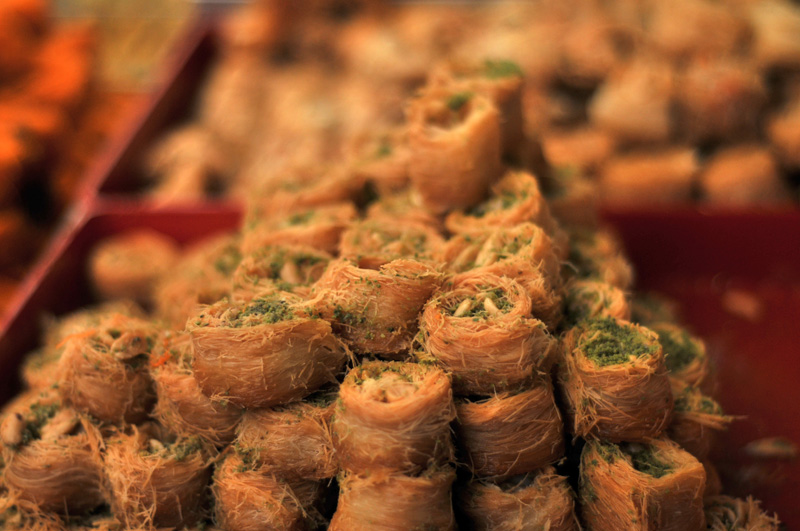 The market around us teased our senses from the moment we arrived. My stomach grumbled as I scanned the sugary baklavas and juicy vegetables.
My nose picked up scents of baking breads and other heavenly concoctions that cooked within the stalls around me.
Shuk Bites:
Shuk Bites is comprised of vouchers curated in order to give you a chance to try a variety of products, flavours and the aromas of the market – without having to depend on an organized group, or tour. If you were to seek out these vendors on your own, you could spend days on end searching for the top providers for each type of product, you'd likely need to spend several hundred shekels to obtain this variety of merchandise, and the vendors you'd encounter might or might not feel especially talkative as you make your rounds. But with the Shuk Bites ticket, you get the best of the shuk, curated by those who are most intimate with the shuk, at an unbeatable price, and with character-drenched vendor interaction – complete with back stories on the products, stalls and personalities – guaranteed to be included.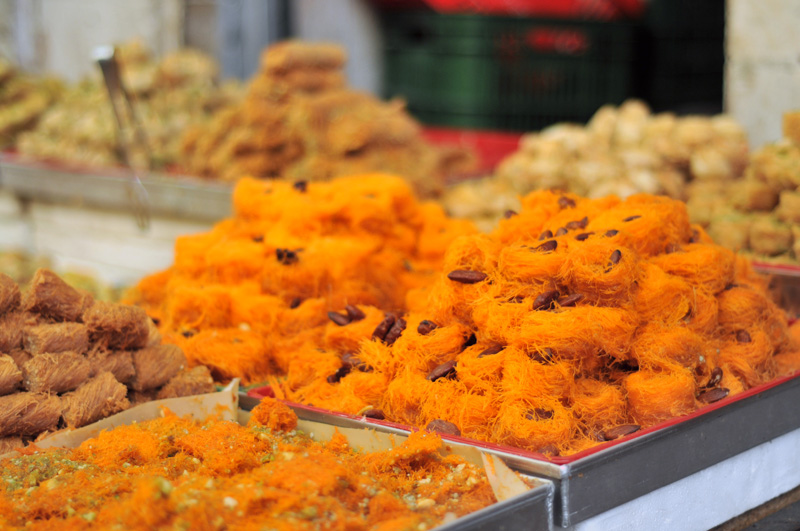 Our Market Bites cards gave us six stops on the tour, some with options to choose between, like coffee or dessert.
The cards ripped off on the sides and we were to present each smaller card to the appropriate destination as we made our way around the market.
Essentially, trading a ticket for food.
On the back, there was a detailed map showing us how to get from place to place.  It was like a guided tour without the guide, to be done at the freedom of our own pace.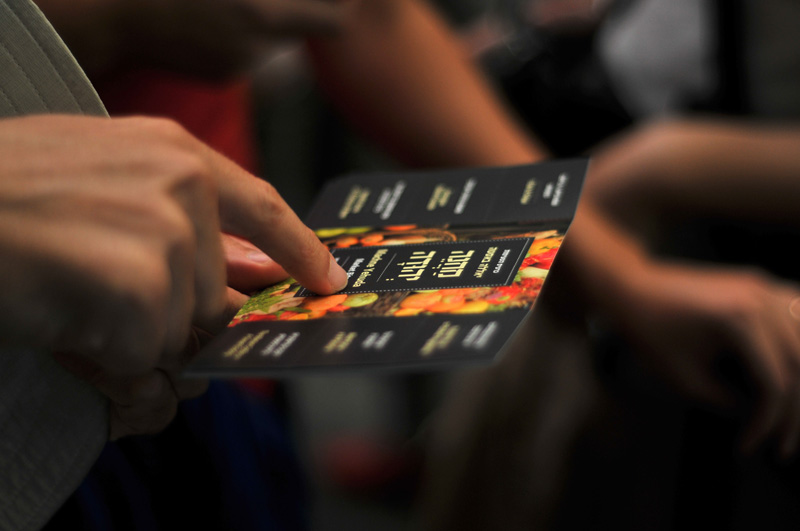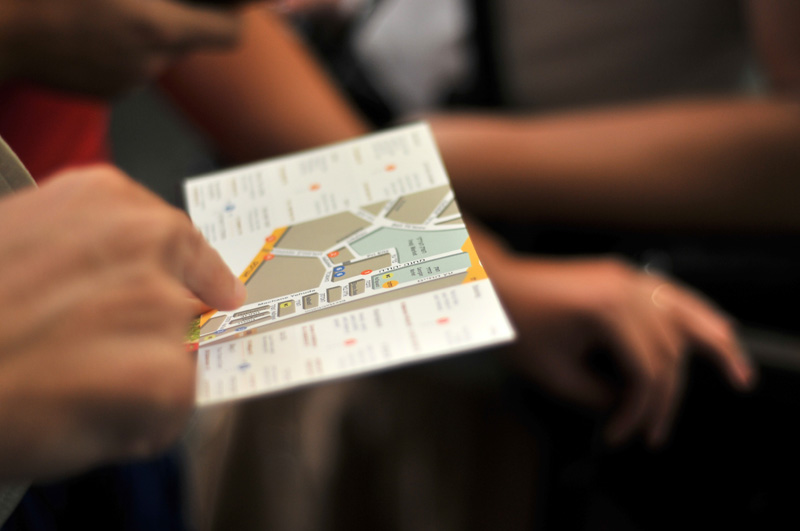 I'm still trying to figure out how I could have possibly rolled myself out of the market at the end of the day, never mind how I managed to eat dinner later that night.
It was a great day filled with good noms and definitely one of the highlights of Jerusalem.
These are the places we stopped:
Fish & Chips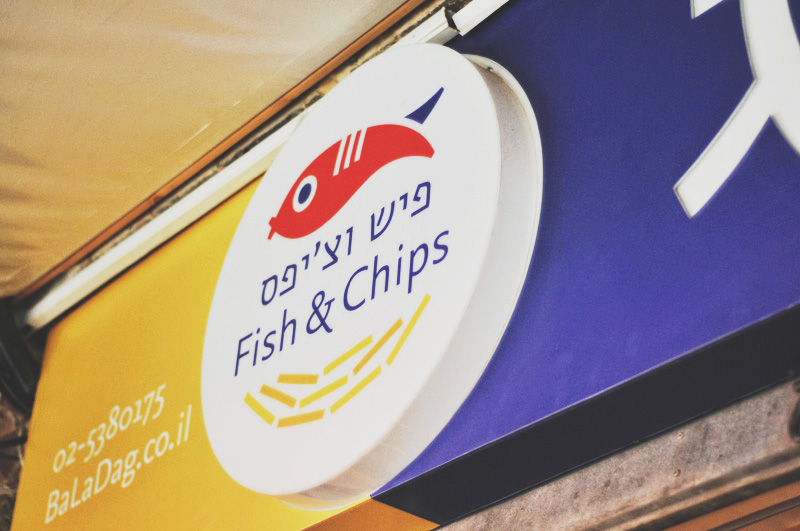 Our first stop of the tour was a small Fish & Chips shop.
Israeli? No, but why not?
It took a while to actually get in the busy shop and find seats, but it was well worth the wait. Our food was served promptly and consumed quickly.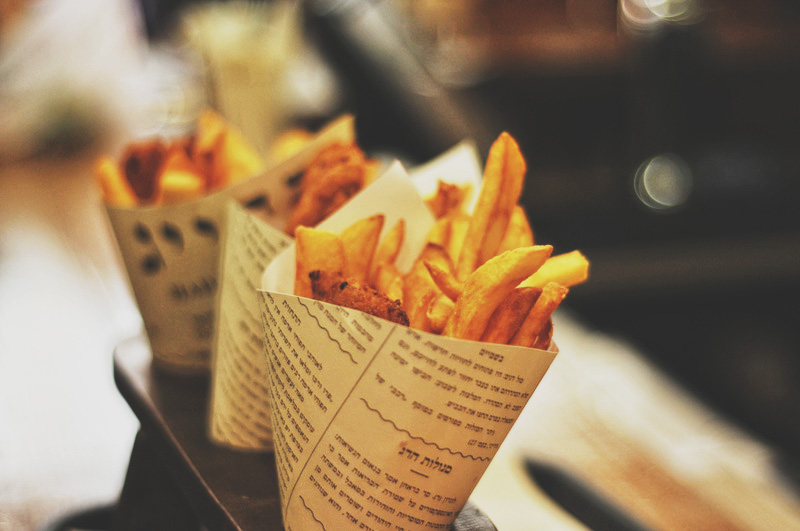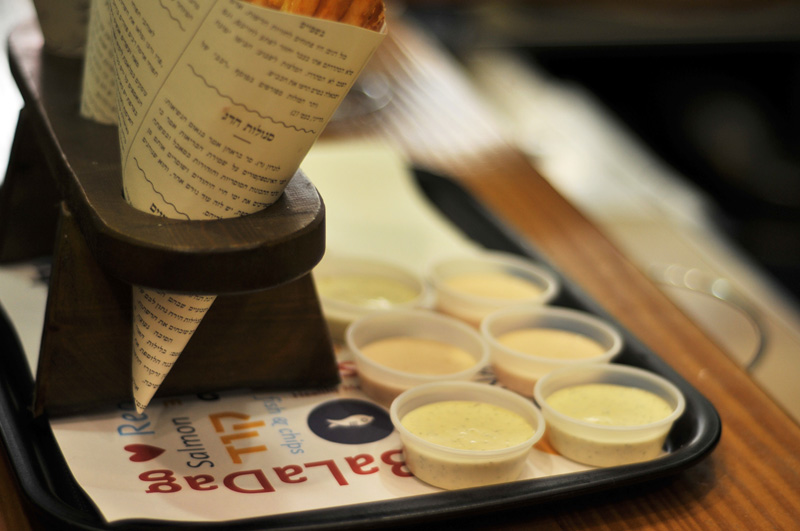 The food came served in paper cones placed on a tray with a variety of dipping sauces.
My Hebrew isn't what I'd like it to be (read: non-existent) but from what I could gather, one was a dill tartar and one was a spicy-somethingorother.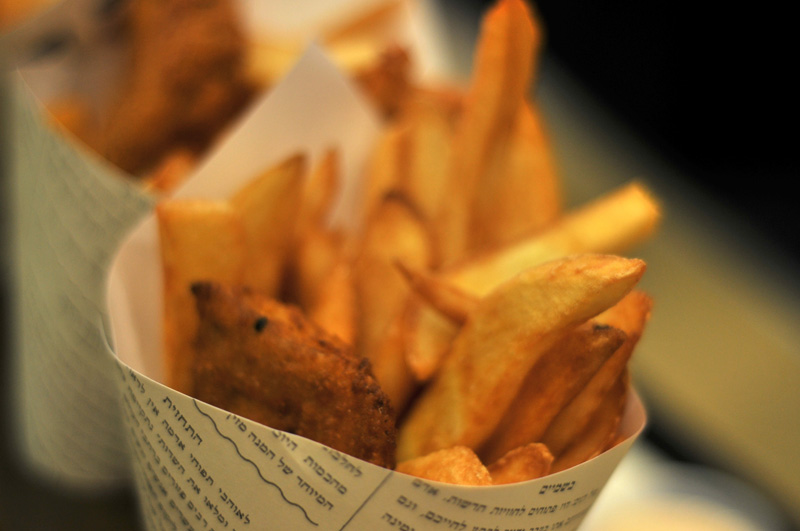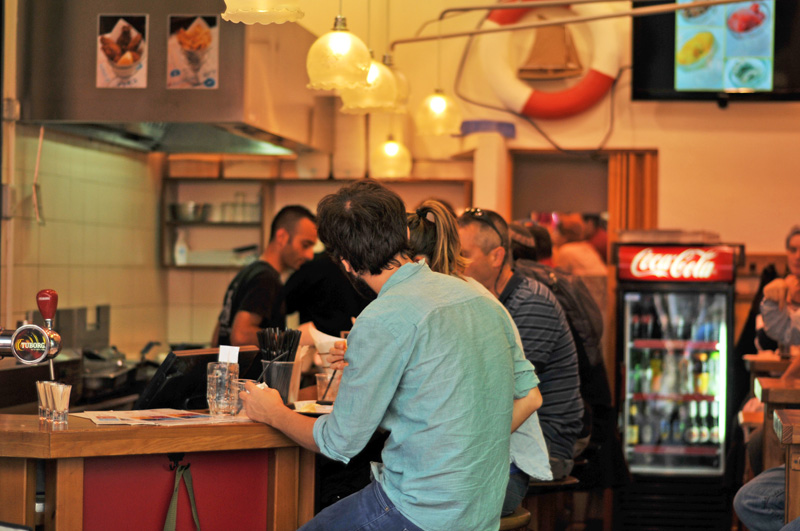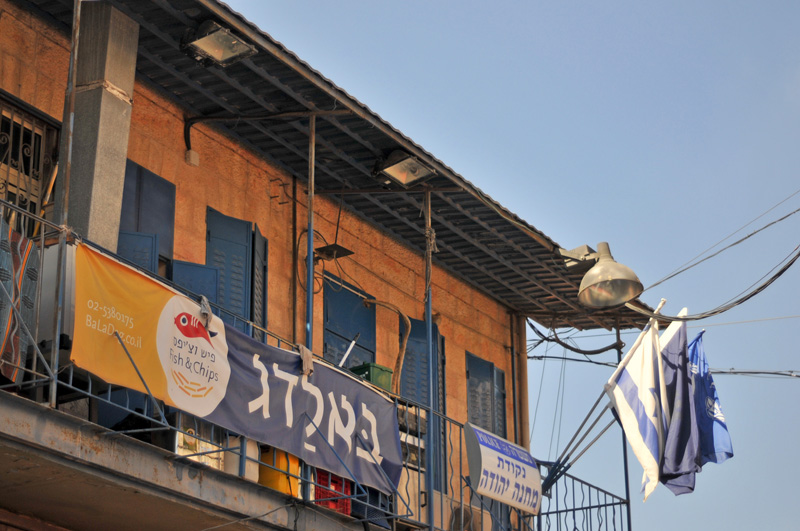 Though our tickets included a free beer later in the tour, we decided to kick things off with a cold one at the Fish & Chips joint, because.. again, why not?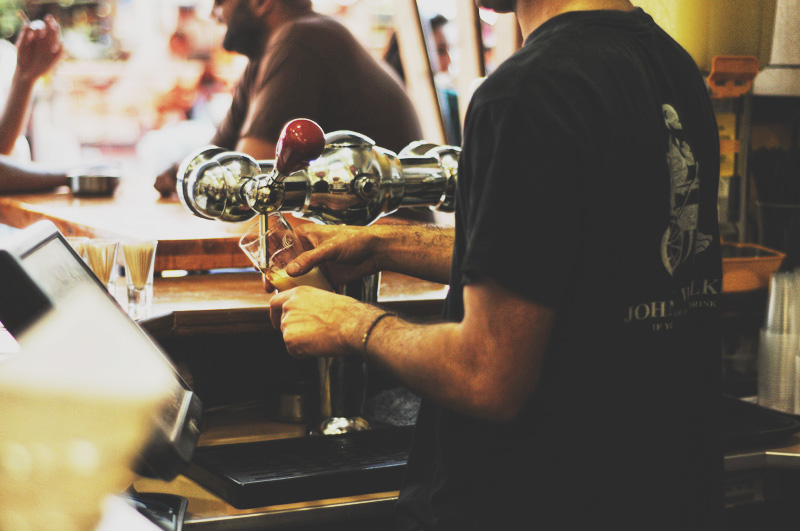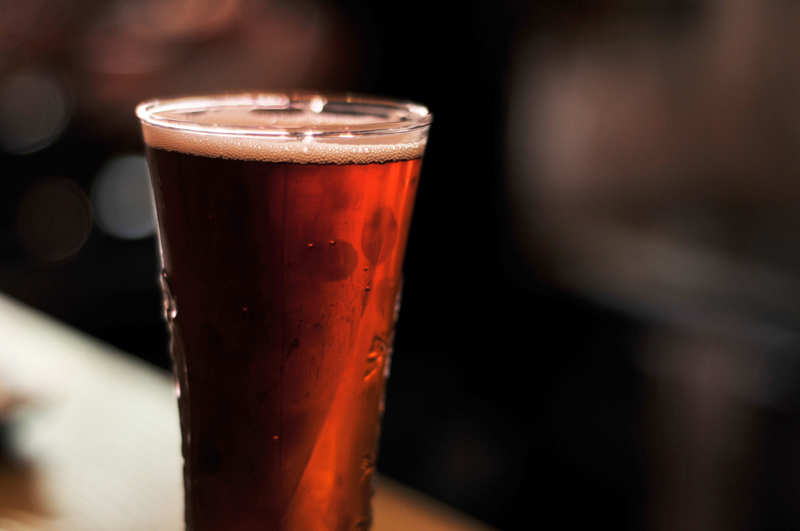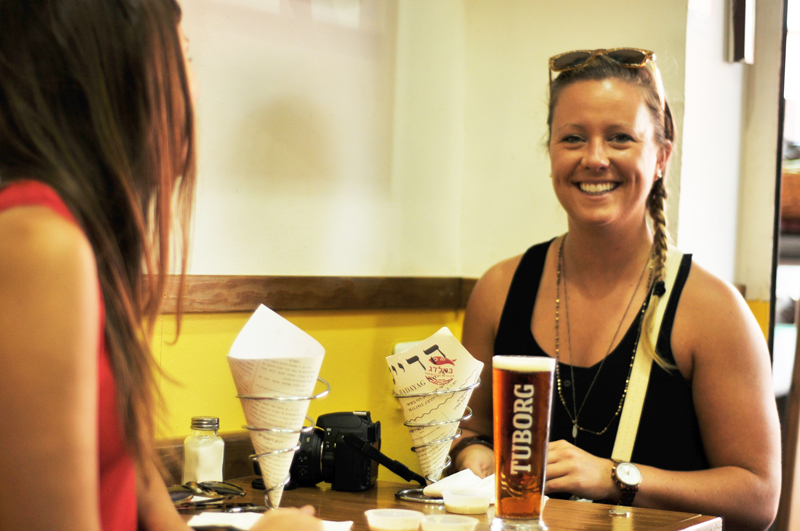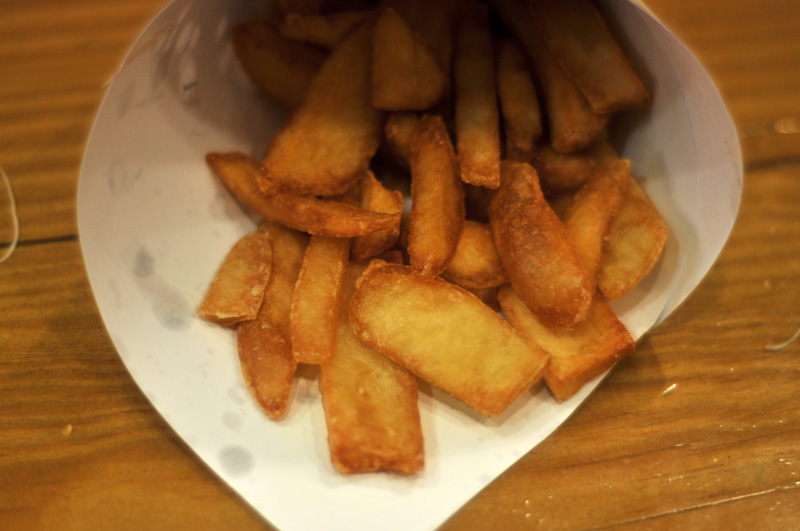 Georgian Baked Goods
Next up, Imaruly; a savoury pastry stuffed with cheese and spinach that seemingly melts in your mouth on contact.
We waited out on the sunny patio and the pastries arrived steaming from the inside of a to-go bag so we could eat them on the street.
We didn't even make it to the street, they were gone in seconds.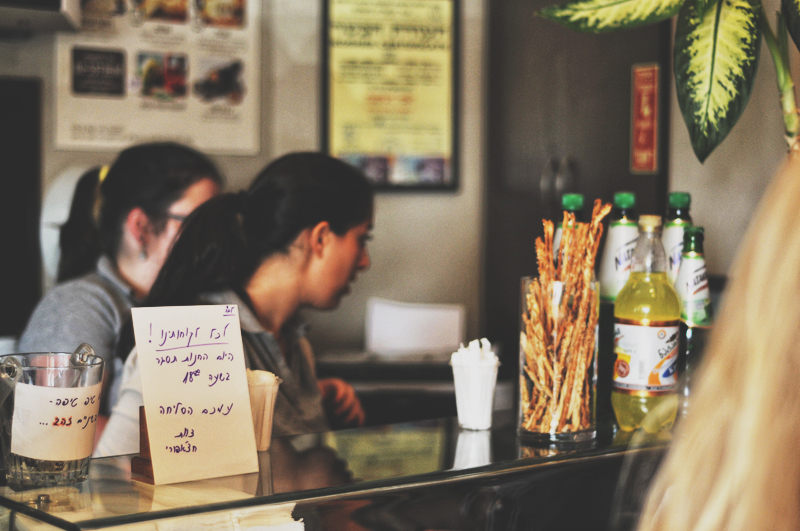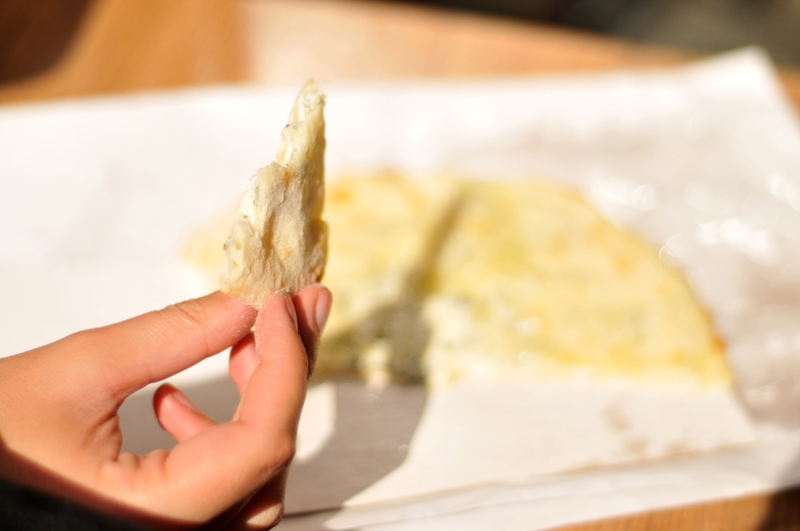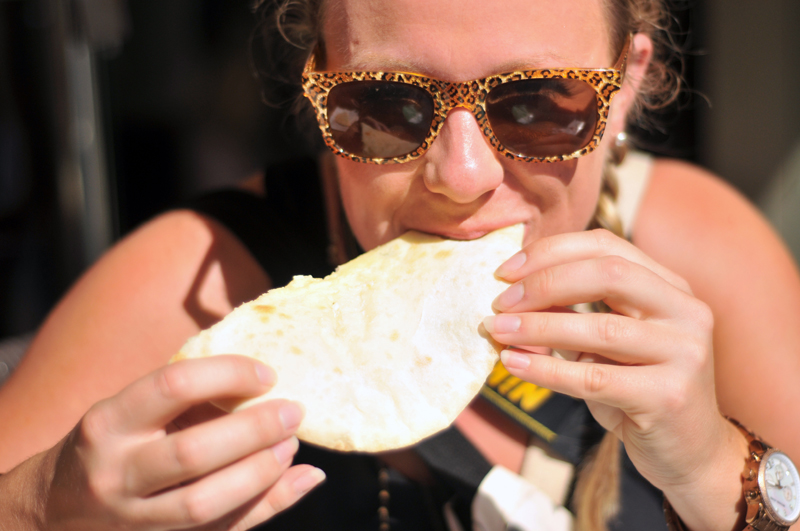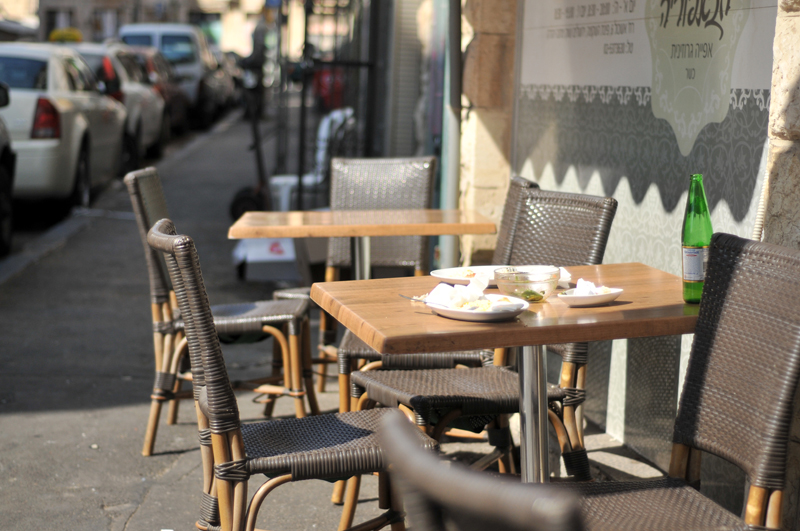 Kubbeh Soup or Stuffed Vegetables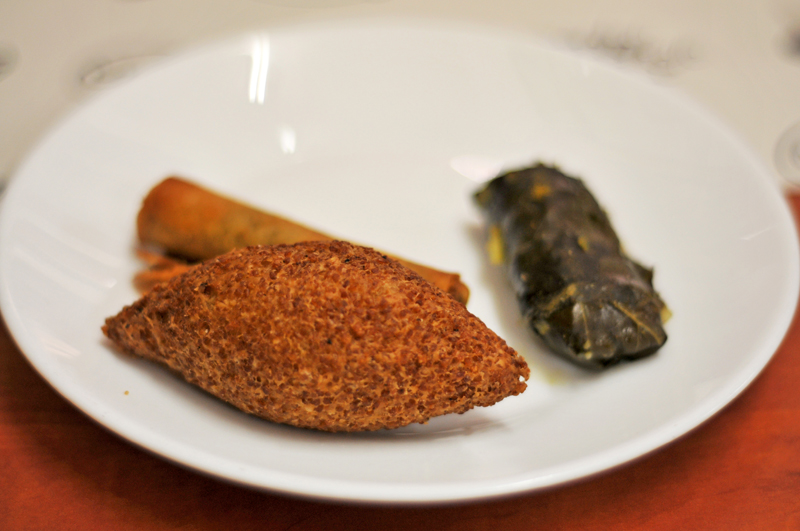 Thus began my love affair with "Moroccan cigars" (the long tube-like one) and Kubbeh (the lemon-shaped one).
I was already starting to get full when we entered this shop and nothing was looking entirely appealing to me.
Until I bit into my first Kubbeh.
It was all over.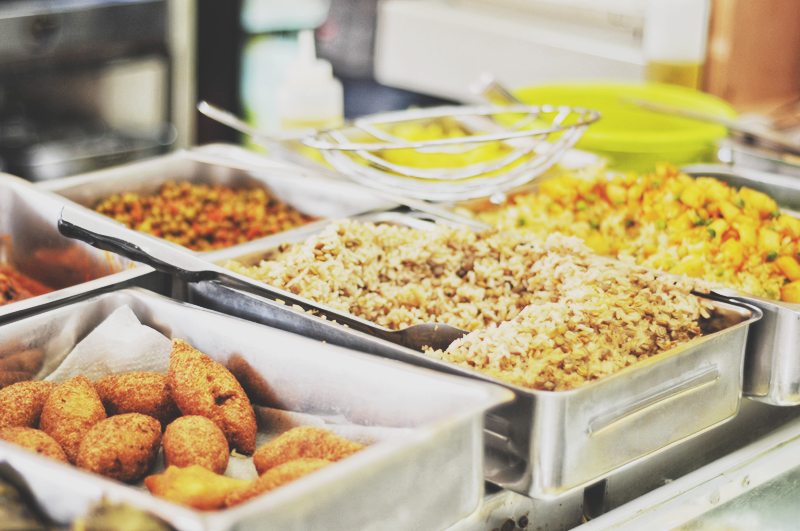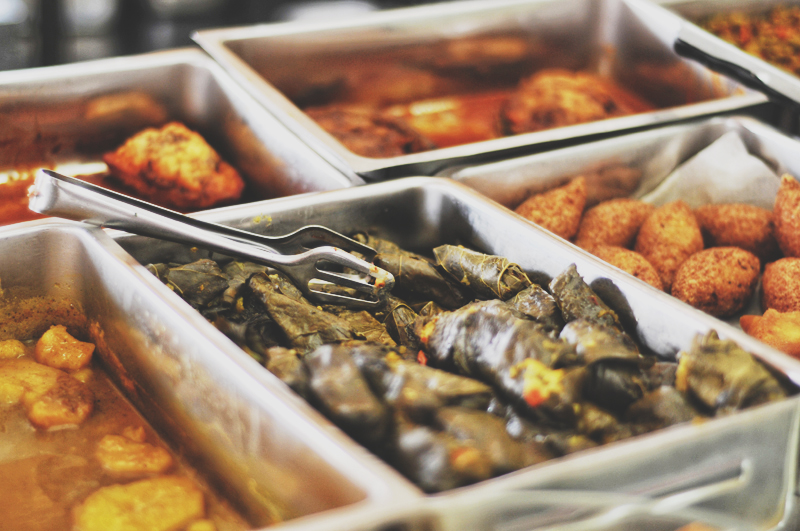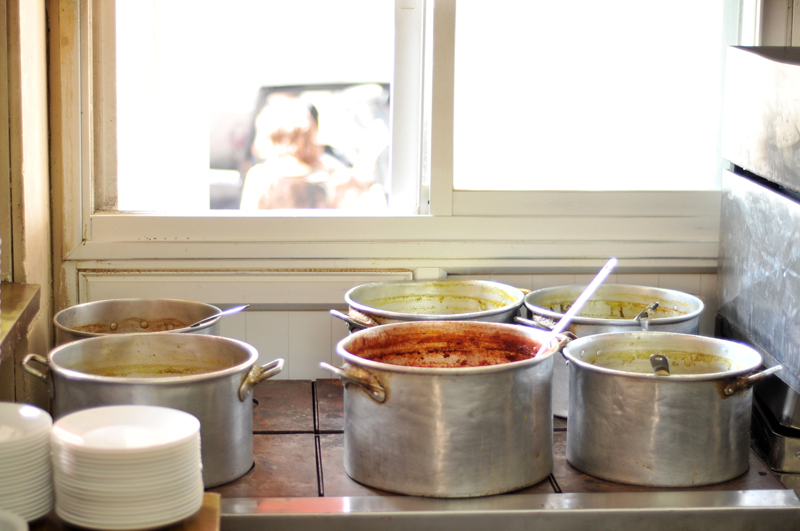 I'm still dreaming about these little bite size snacks and happily munched on more at another restaurant later that night.
The soup and stuffed grape leaf were also tasty.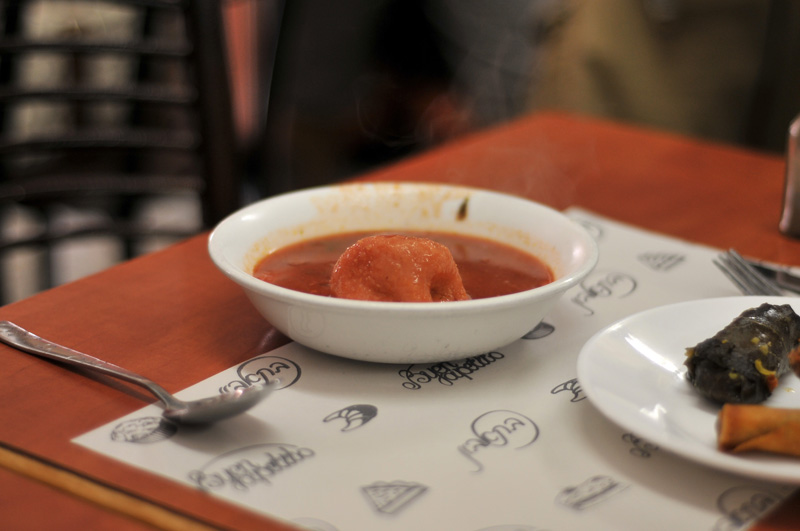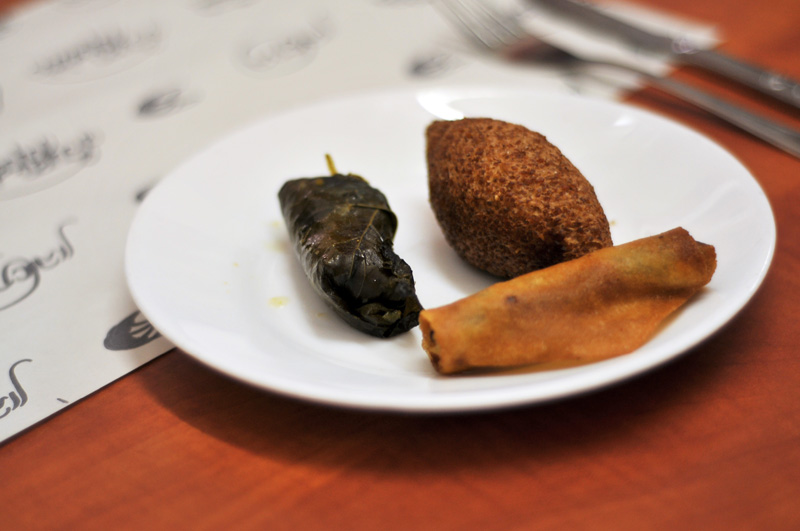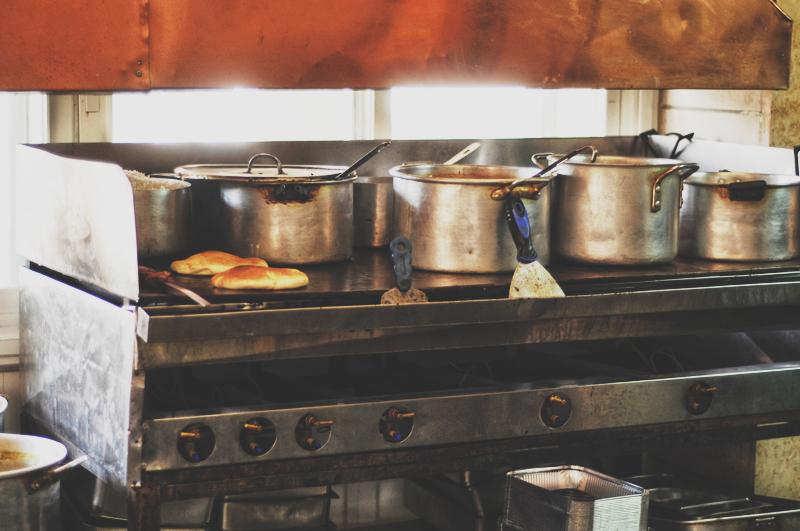 I devoured everything.
Meat Pattie a la Plancha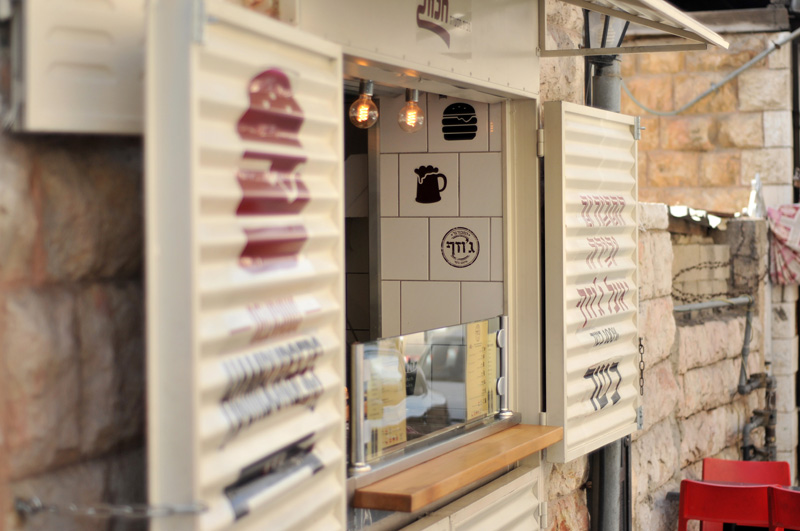 Overly stuffed at this point, I was happy at the literal description of the menu.
A meat pattie, not a burger with a bun. Just a pattie of meat.
I believe the other option was a grilled portobello mushroom.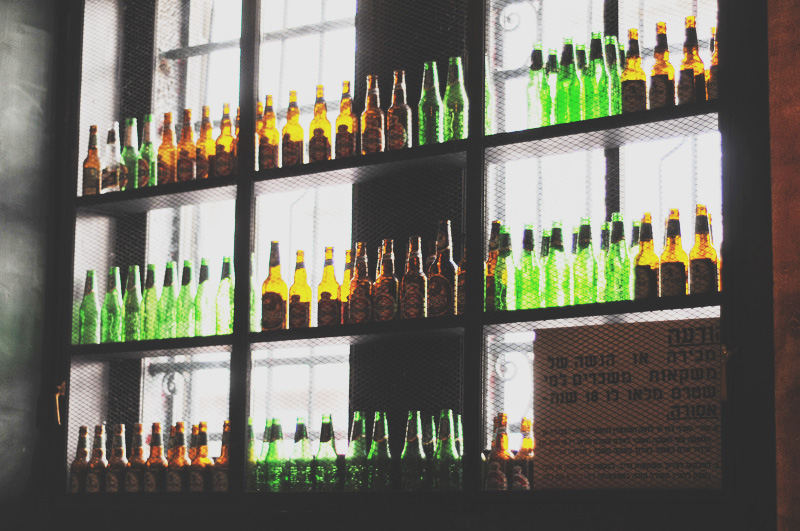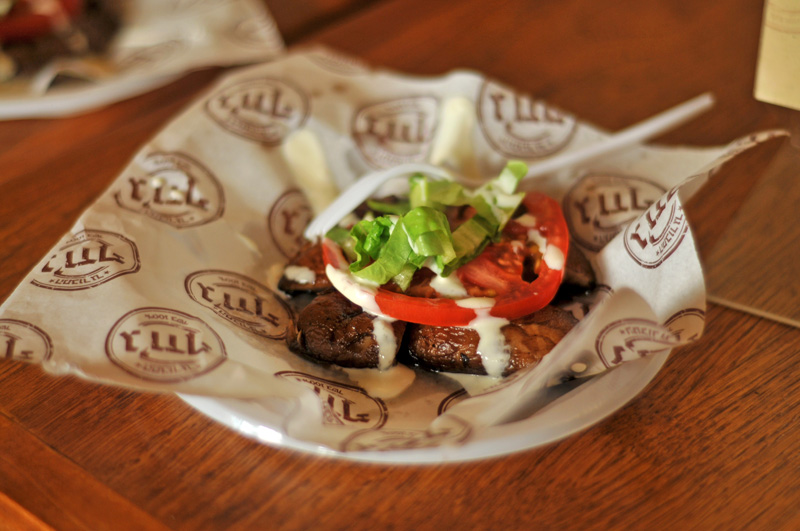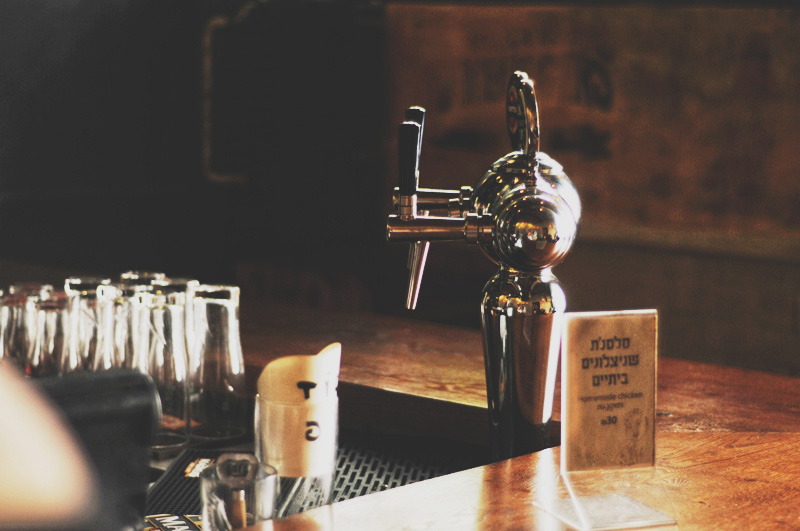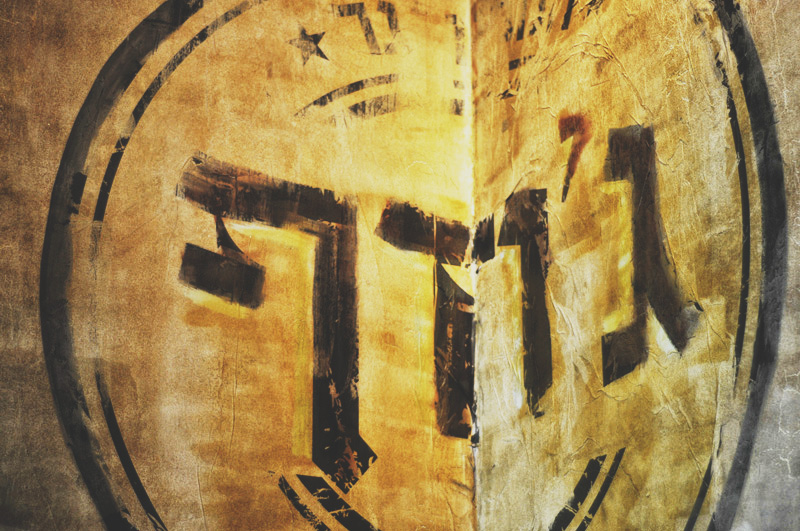 The Market Coffee or a Sweet Ending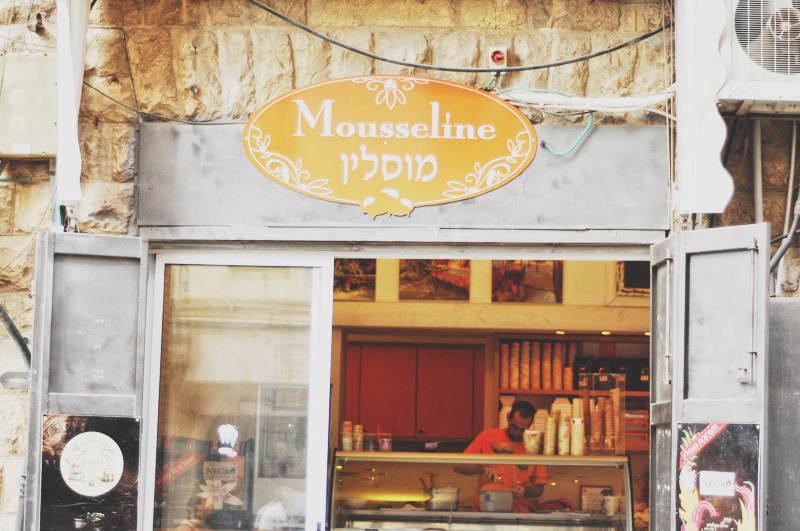 Coffee or ice cream?
Umm.. let me think.
I decided to go with a scoop of French vanilla and a scoop of Strawberry Cheesecake ice cream.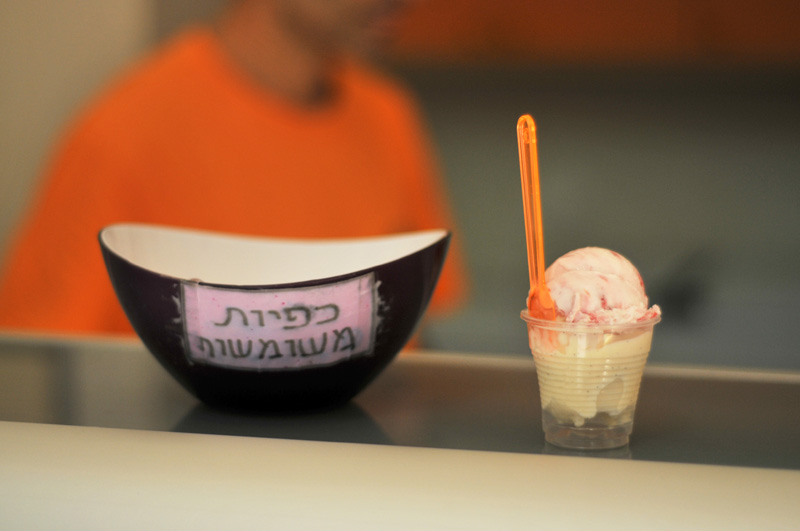 Health Drink or Choice of Beer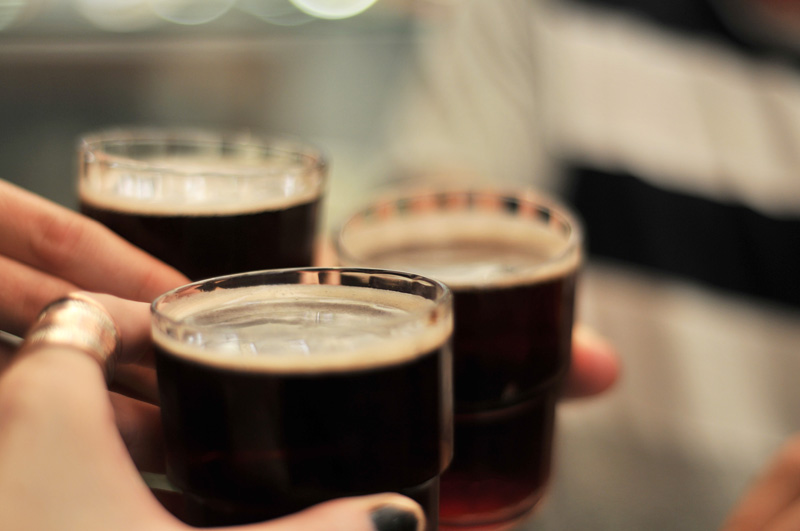 The choice was easy. Beer.
Always beer.
We said la heim to our food tour and drank up while relaxing offside the hustle and bustle of the Shuk.
Taste the abundance of the Machane Yehuda market, at your own time and convenience,
through one single card, for only 99 NIS
—

This trip was made possible by the Israel Ministry of Tourism.
All thoughts and opinions are my own.
Have you done a walking food tour?