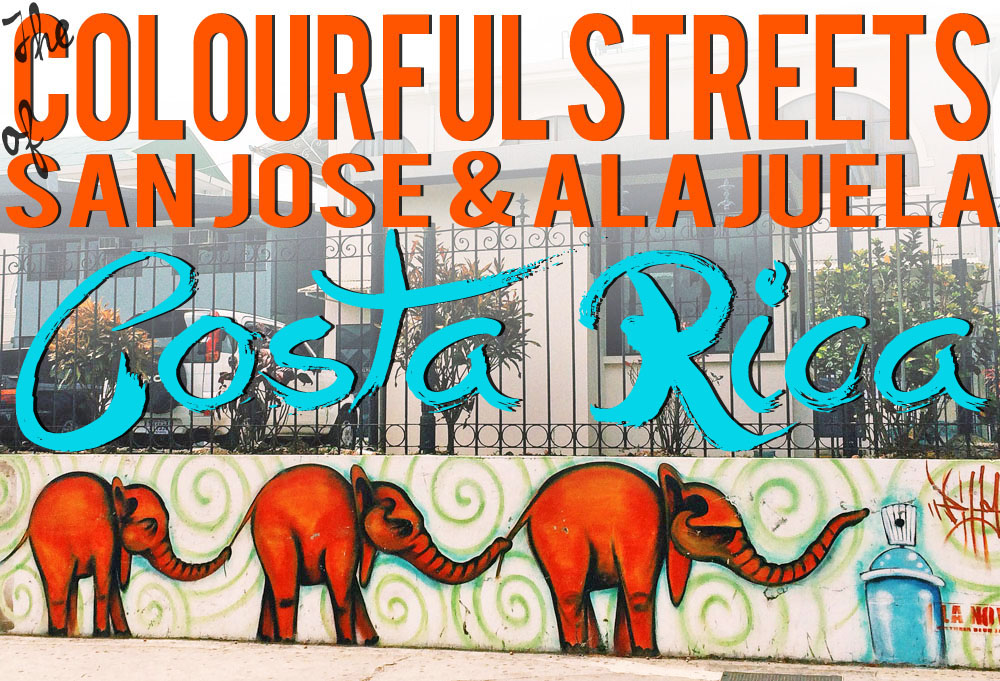 I arrived in San Jose a couple of days before my Contiki tour was set to depart, which gave me plenty of time to explore, eat and do a little shopping with some of the others that I would be travelling with.
Staying at the Holiday Inn Aurola in downtown San Jose made it easy to wander the Avienda Central and explore the Mercado Central, which I ended up making about four visits to within two days.
As far as cities that I've been to around the world go, I wasn't blown away by San Jose. There's some good food, incredible street art, and some cool things to see around town, but it didn't really need more than a few days on either end of a trip to Costa Rica.
That could also just be in contrast to how amazing the rest of the country is..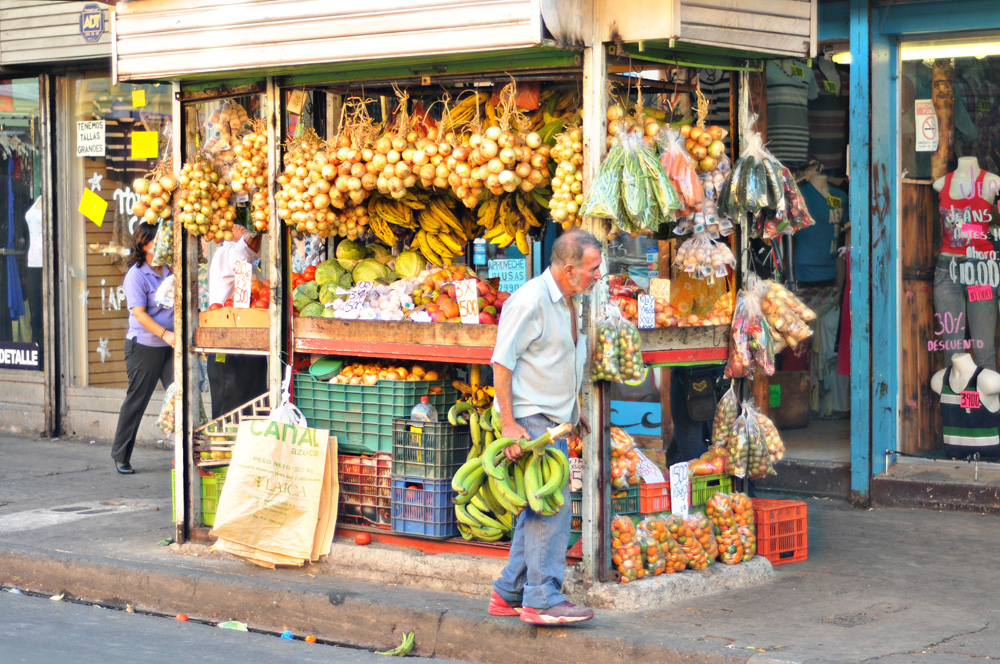 The Costa Rican bills are obviously not specific to San Jose, but it is where I first encountered the vibrant little currency and couldn't help but photograph it right away.
I wish my money had monkeys, sloths, hummingbirds and sharks on it!
But no, even with all those mils, I wasn't as rich as I looked.
Mercado Central
The central market was a labyrinth of food stalls, shoes, shopping, produce, meat and more shoes. San Jose is the city of shoes.
It definitely wasn't as visually stimulating as some markets that I've been to around the world (no Grand Bazaar or Marrakesh Souk), but it was still a great place to explore in the heart of the city.
I returned several times, sometimes with purpose, and sometimes just to get lost among the chaos. Every once in awhile I would find myself in some quiet little back corner where I could hear myself think and watch it all from a distance.
I quite liked Mercado Central.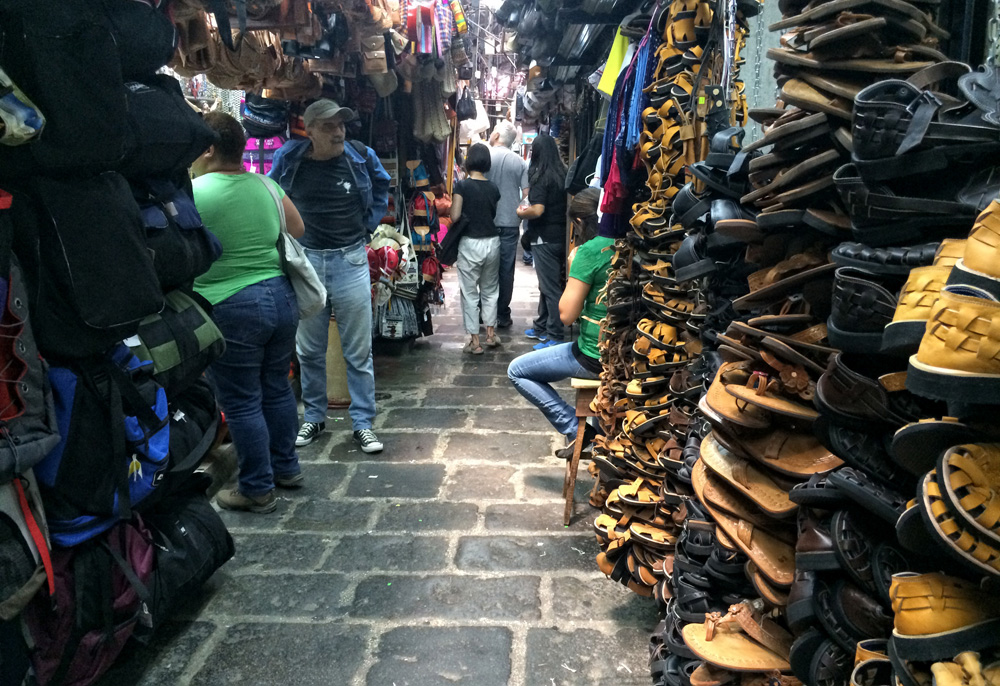 Street Art
I included a great deal of San Jose street art in my recent post about graffiti around the world, because it was hands down the best city I've been to for street art. Reykjavik certainly contends, but I just can't get over how wonderfully colourful it is here.
I spent hours simply wandering the side streets near my hostel once I returned to San Jose, and probably could have spent several more with a little more time.
Hostel Life
As mentioned, San Jose makes a good stop on either end of a trip to Costa Rica. Since I was flying in and out of SJO, I made my return to the city a couple of days before my flight, and checked into Casa del Parque Hostel.
It was in the part of town that I already knew quite well, rather cheap for a bed in the dorm and ended up being a pretty cute little place, complete with hostel cat and humorous artwork.
San Jose is a good hostel city, as most people are just passing through.
Food
As a lover of Guac, I was in culinary heaven in San Jose.
It is literally the only thing I ate for the first three days. Lunch, dinner and snack. With beer, of course. I wasn't the hugest fan of Imperial, the country's most popular beer, but it was probably my favourite of what was available.
Aside from Guac, I did manage to taste a few other local recipes of ceviche, nachos, fried shrimp and more. But, I always went back to the Guac.
Alajuela
On my last day in the country, I wanted to be closer to the airport for the next day's early morning flight.
Since San Jose is actually about thirty minutes from the airport itself, I booked a hostel in the city of Alajuela, which is right next to the airport.
Alajuela is actually Costa Rica's second largest city, which shocked me, as I had never heard of it. Having absolutely no expectations or ideas of what to do, I was happily surprised when I set out for a wander around town.
It was bright, colourful, full of happy faces and plenty of interesting public art and bustling squares. I also felt much safer walking around alone than I did in San Jose.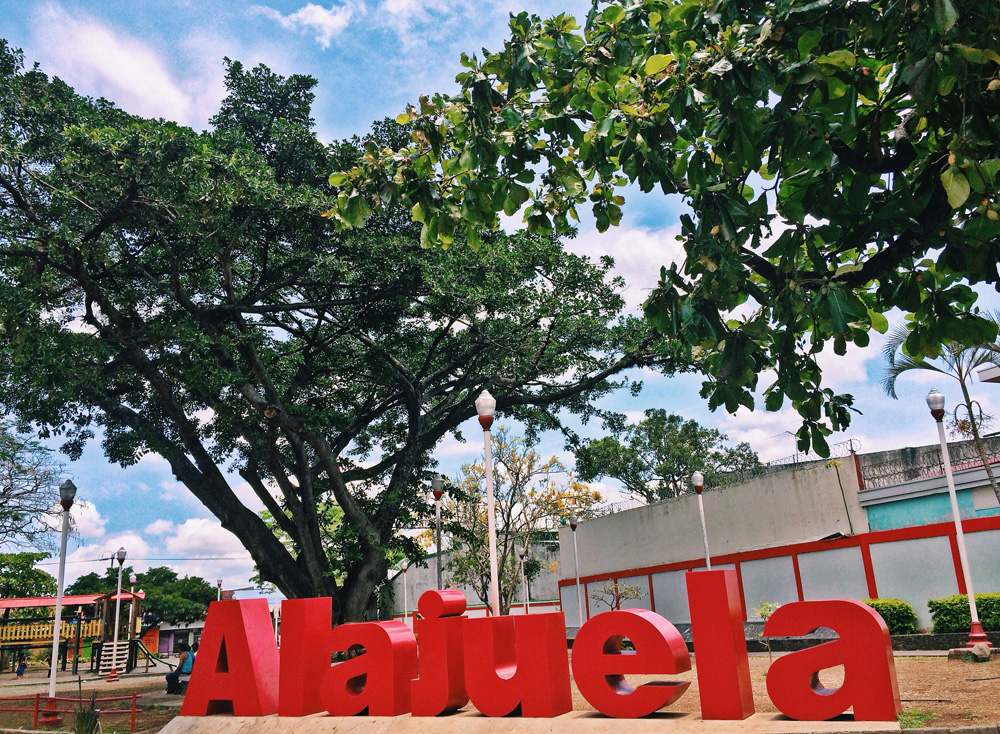 After my last night in the San Jose area, my new hostel provided a free shuttle to the airport, where I boarded my flight and said goodbye to Costa Rica.
My last view of the country I grew to love: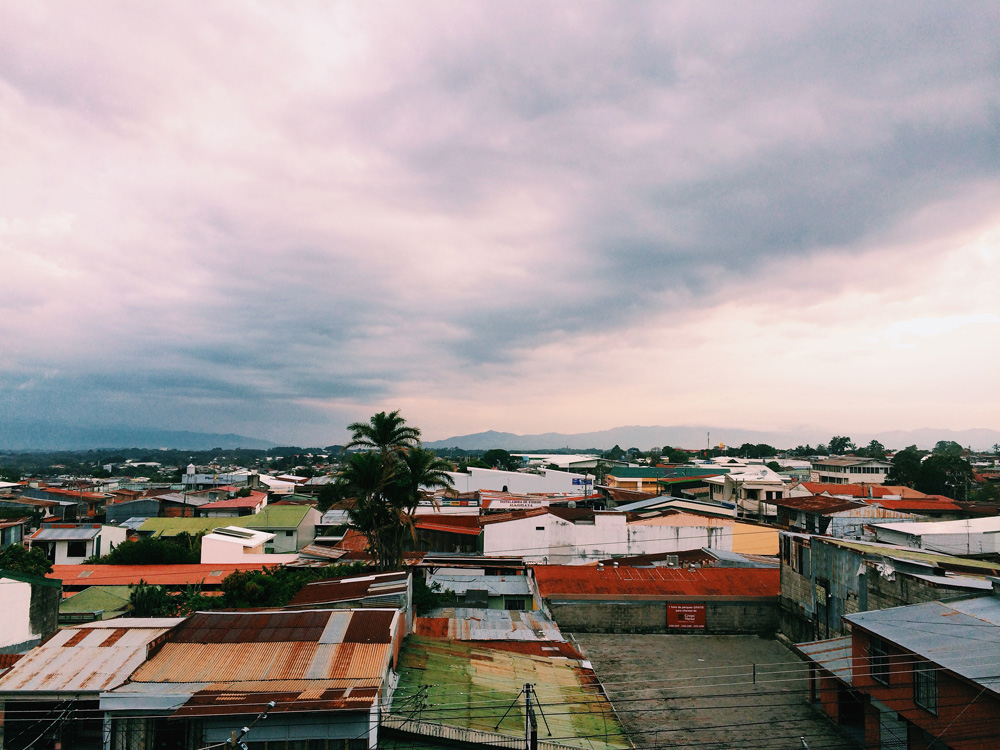 This trip was made possible by Contiki. 
All thoughts and opinions are my own.
Visit San Jose on your own Costa Rica Unplugged trip.
Do you like to visit cities when you travel?