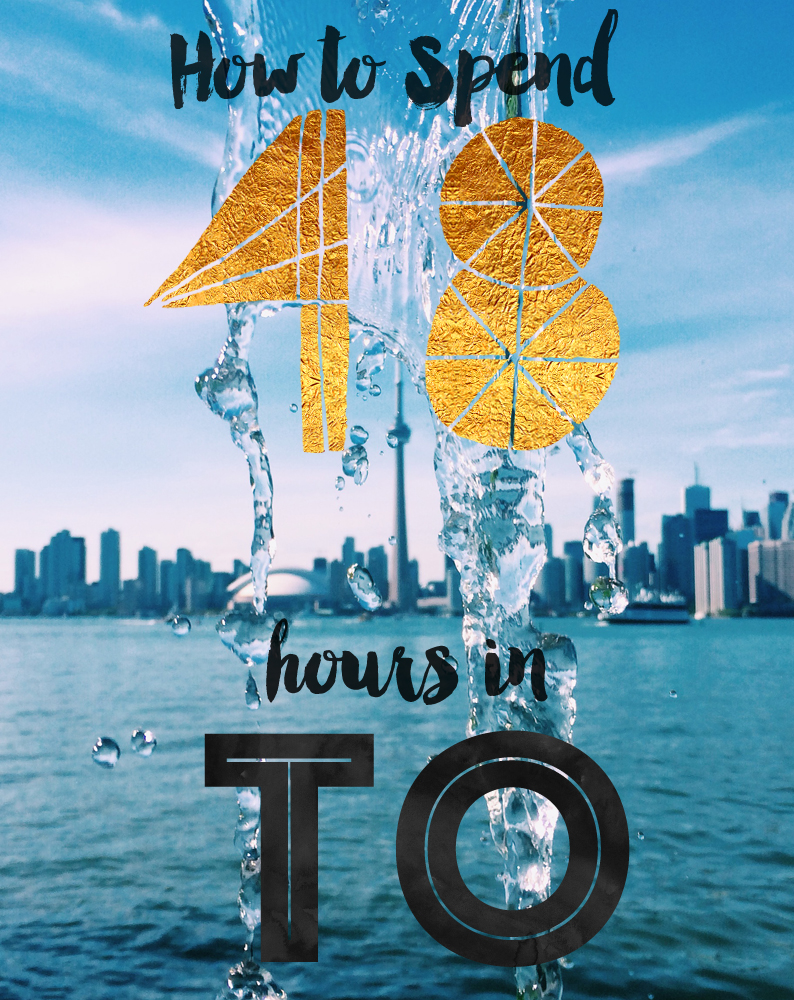 While I grew up in Southern Ontario, I spent an exciting seven years living in Toronto, Canada.
I moved to Bayview & Lawrence (one of the wealthiest neighbourhoods in Canada) to attend Glendon College, relocated up to Keele & Steeles (a student area on the outskirts, next to a shadier part of town) to live off campus at York University, and eventually into an apartment at Bathurst & St. Clair (an up and coming village of 20-30 somethings).
I managed to get a feel of each of these incredibly different neighbourhoods, and explore all of the rest that the city had to offer, through evening expeditions and regular weekend adventures over the years.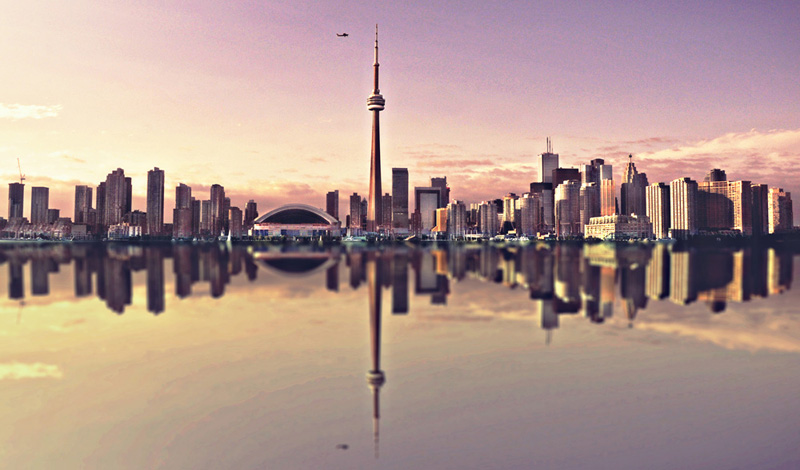 Not only did I live in Toronto for seven years, but I grew up making weekend trips up from my hometown of Waterford, ON, for the first eighteen years of my life. These days, I am frequently in and out of Toronto during my travels–now seeing it through the eyes of a visitor.
I have stayed at most of the hotels around the city, checked out the majority of the newest and exciting attractions, walked through several parks, explored nearly all neighbourhoods, ridden every subway line, successfully navigated the PATH, shopped every mall, been lost & found in the woods, walked from Bloor to Front to Spadina, ventured into the 'burbs, and just about everywhere in between Mississauga & Scarborough.
I'd like to think of myself as a Toronto city expert, and that's why Expedia Canada asked me to share my expertise.
My Top Toronto Recommendations:
Where to Stay: The Ivy at Verity Hotel, The Gladstone Hotel, The Four Seasons Hotel Toronto, ALT Hotel, The Royal Fairmont Hotel, The King Edward Hotel.
Where to Eat: George Restaurant on Queen, Cafè Diplomatico in Little Italy, Watermark Irish Pub and Restaurant at the Harbourfront, Khao San Road, Big Smoke Burger, Rol San in China Town, Thai Noodle.
What to Do: Visit the Toronto Islands, take a Toronto Bicycle Tour, Ripley's Aquarium of Canada, the CN Tower observation deck or Edge Walk, eat everything.
When to Go: Summer; June – September. Remember: Toronto gets hot too.
How to Get There: YYZ/YTZ airport, VIA Rail, GO Transit, Amtrak, Megabus, Greyhound, Road trip.
How to Get Around: Beck Taxi, TTC, Uber, Walk, Bicycle.
Must See Neighbourhoods: Kensington Market, Queen Street West, the Distillery District, China Town, the Harbourfront, Yorkville.
Reading a list of what to see and do in a place is all well and good–but how do you organize all of it over a 48 hour timeline? Well, I've done it for you.
Here is your very own itinerary of how to spend the ultimate 48 hour weekend in Toronto, Ontario:
Friday
Depending on when you arrive in the city, spend some time to settle into your hotel, perhaps grab a drink, and try to gain your bearings within the city.
Now would be the time to decide whether you want to grab a taxi at the door, navigate the TTC, or perhaps take the city on by foot.
Evening
Why not start your first night in Toronto in the place rated number one by most locals: the Toronto Islands. You could simply hop on the ferry, but the best way to truly experience the Islands, and fully explore the urban Park, is with Toronto Bicycle Tours.
TBT offers what I think to be the best tour of the city: The Island Twilight tour.
This tour gives you a brief glimpse of downtown Toronto before heading across the harbour on the Toronto Island Ferry, and then guiding you through the trails and greenery of the beloved Islands.
The best part? The stunning Toronto skyline fiery sunset view over the bustling harbour that cannot be matched from anywhere else in the city.
Top it off with a cookie picnic and leisurely ride home, and you've just experienced the perfect evening in Toronto.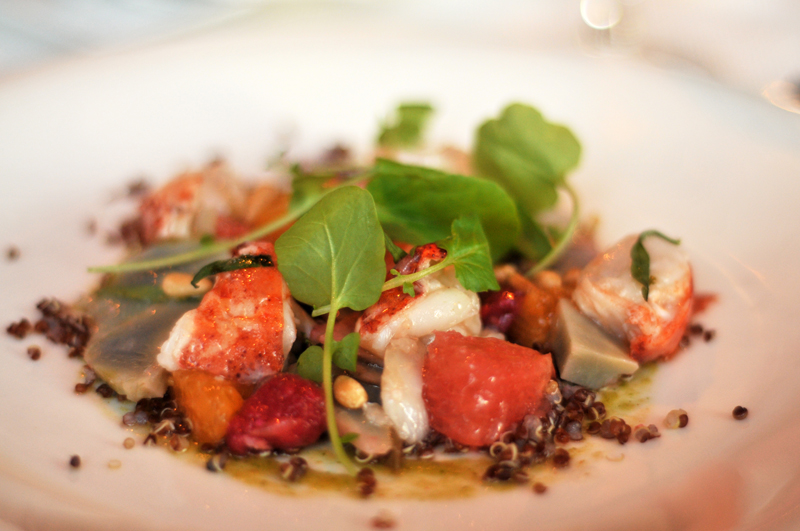 Feeling up for a fancy dinner? Sit down for a late meal at the George Restaurant.
This is my absolute favourite restaurant in Toronto, and I have never had a better meal anywhere else. Try the Chef's tasting menu for the best steak in the city.
Saturday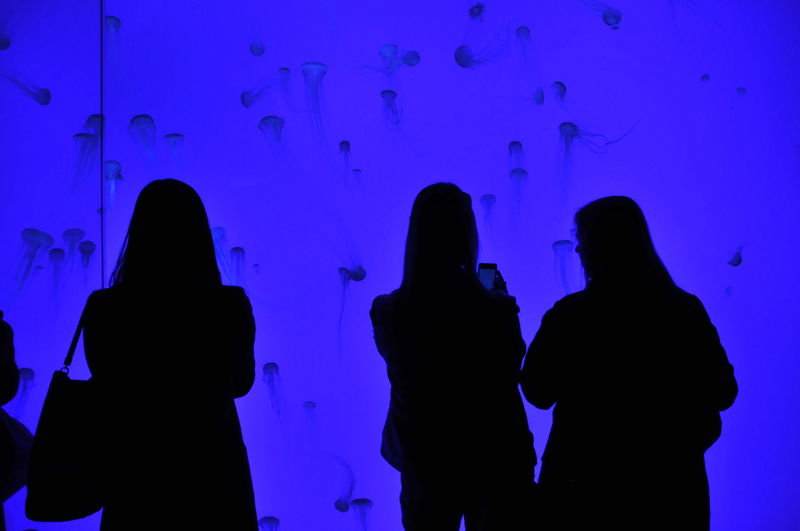 This is your only full day in Toronto, and you should spend it doing all of the essential Toronto attractions that will take a little more time to explore.
Morning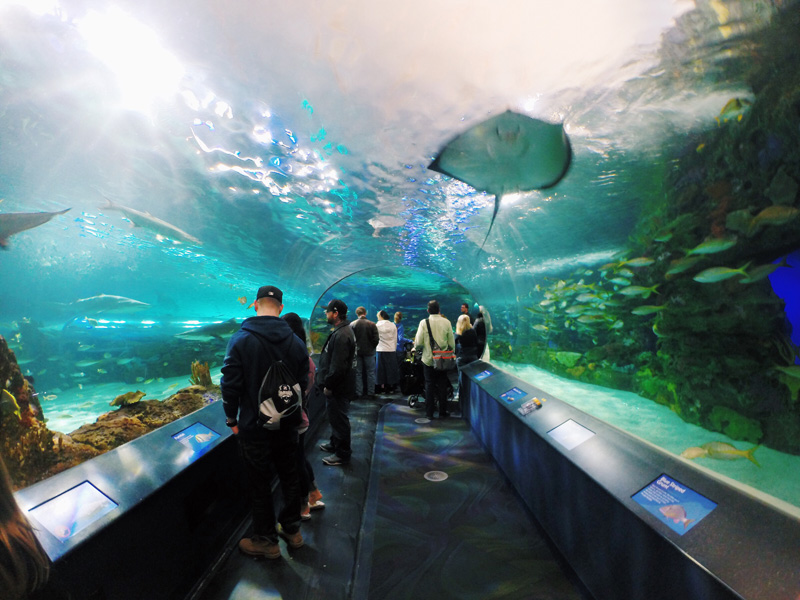 It's your first morning in Toronto, and it's time to head down to Ripley's Aquarium of Canada [adult entrance fee $29.98] for a few hours of aquatic adventures and marine discoveries.
The Aquarium is relatively new to Toronto, and has captivated visitors and locals alike. I've already been twice, and will likely visit again.
My favourite parts are the moving sidewalk through the underwater tunnel, and the jellyfish area. Other fun things to do are a behind the scenes tour, and feeling the stingrays as they swim past in the touch pool.
Afternoon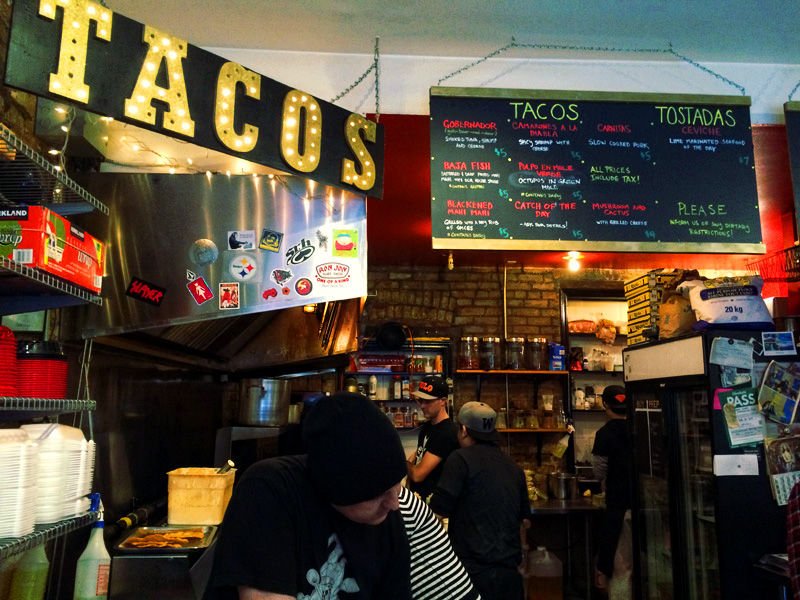 Head up to Kensington Market for a late lunch at Seven Lives Tacos. Don't expect a sit down meal, as this is one of the busiest eateries in Kensington, and it mainly serves as a counter-only dining spot.
The tacos are worth it.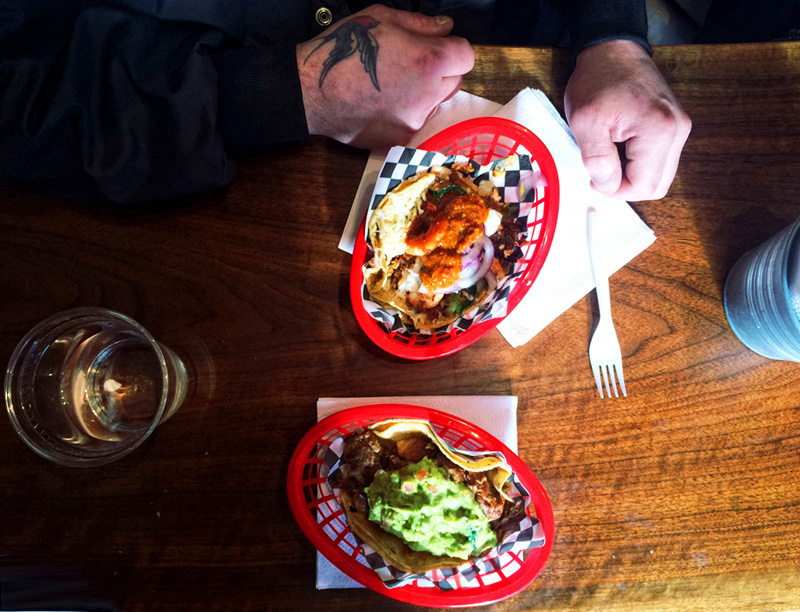 From Seven Lives, you merely have to walk out the door to start exploring Toronto's most eclectic, artistic, and unique neighbourhood: Kensington Market.
The few blocks that make up the neighbourhood are home to colourful thrift shops, organic markets, obscure restaurants & bars, and an 'herbal' cafe or two. Walk up and down Augusta Ave., Baldwin St., and Kensington Ave for the best experience.
I would also recommend stopping in at the Handlebar for a late afternoon drink.
Evening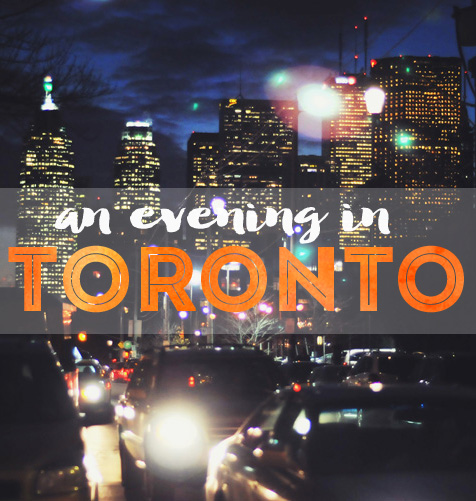 There are an overwhelming number of popular bars and clubs to choose from within the downtown core–but you can step off the beaten track and combine some of Toronto's most interesting history, some local organic beer, your choice of laid back outdoor lounges, and a European atmosphere with a night out in the Toronto Distillery District.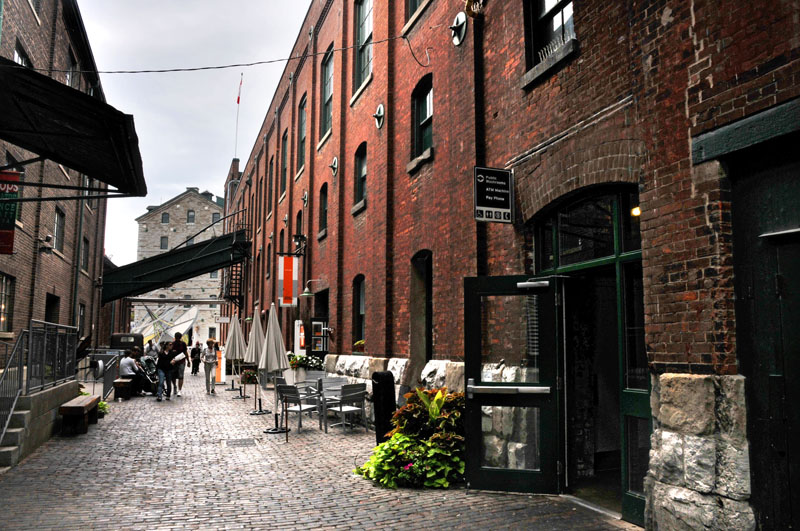 The Toronto Distillery District is a must see on any first time visit to Toronto, but it can be best enjoyed once the tourists have gone home for the day.
Do a Distillery night out by sampling a few Mill Street beers, choosing a table at one of the outdoor restaurants, and taking a slow paced stroll around the cobbled streets before grabbing the street car back to your hotel.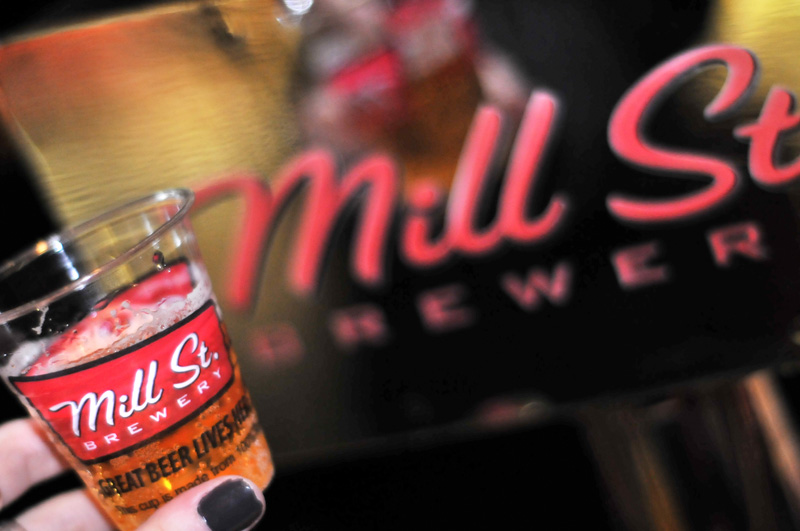 Sunday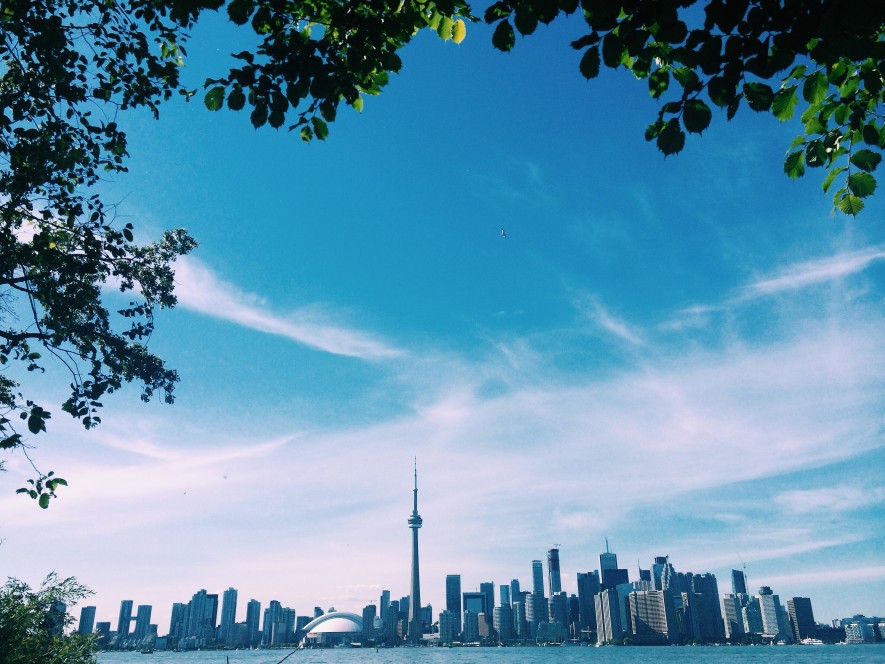 Don't pout, but it's your last day in Toronto. Don't worry–you can start planning your next trip tomorrow. But until then, the best way to spend your last few hours is by ticking off those items that you missed over the last couple of days.
You don't want to exhaust yourself by jamming in too many things (especially if you're heading up to the airport), so keep it simple.
Morning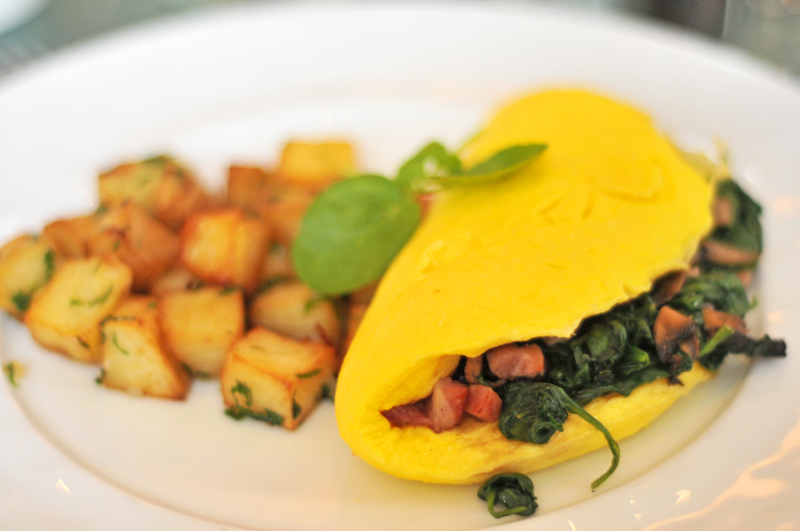 Wake up early and enjoy a nice breakfast at your hotel, or grab a table at Café Boulud, at the Four Seasons Hotel–I recommend an omelette.
Afternoon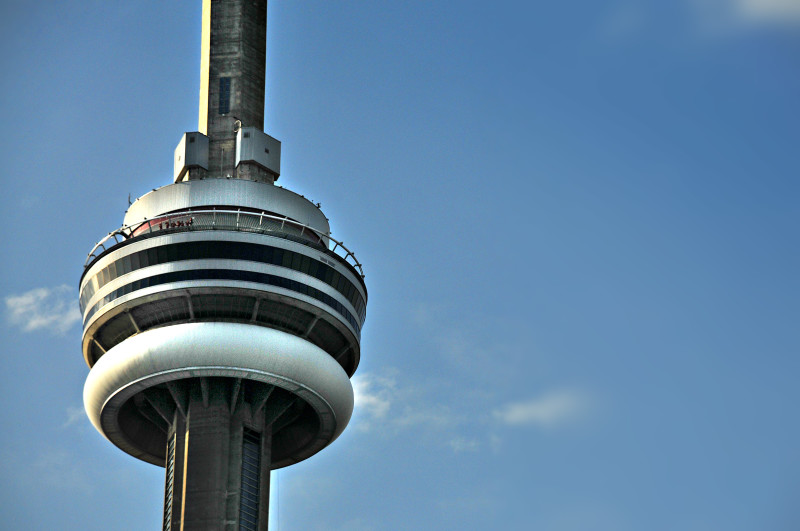 Admittedly, the CN Tower is somewhat of a touristy attraction, but is also totally worth it. As a resident, I've been up the tower myself at least 6-7 times. It's not so much the experience of being inside Toronto's most iconic building–but the incredible panoramic bird's eye view that comes with it.
The best times to go up the tower are around noon, when the sun is beating directly downward, or just before sunset, for a unbeatable view of the entire sky (fit this into your itinerary as you prefer). It's also pretty rewarding to watch a summer storm approaching from the top.
If you're adventurous–try the Edge Walk, and walk around the outside edge of the tower.
Other Suggestions: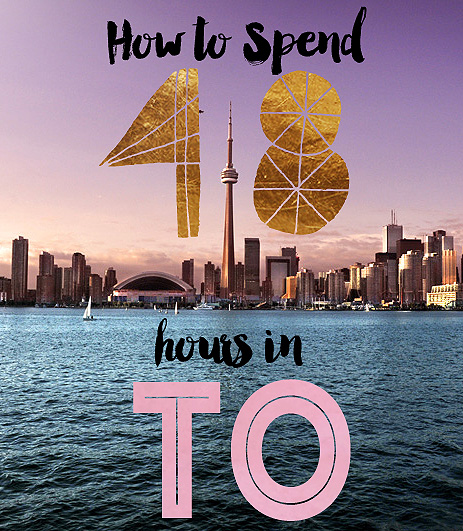 What Would You Do with 48 Hours in Toronto?